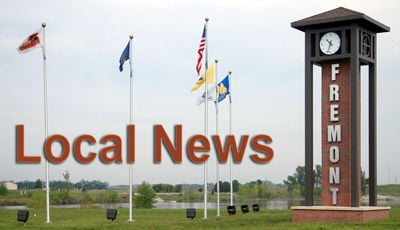 Nebraskans for Solar and the Masonic Eastern Star Home for Children are partnering on a solar energy endeavor.
This venture will allow the children's home to join the City of Fremont's Community Solar Program.
Nebraskans for Solar is a nonprofit organization that works with other nonprofits, schools and businesses to advance renewable energy in Nebraska – and to raise awareness about the economic and environmental benefits of green energy to communities.
This organization seeks partnerships through its Green Watts for Good Program on solar projects as part of community development and revitalization.
The Masonic Eastern Star Home, which provides care for children, has been interested in Fremont's Community Solar Program for quite some time, states information from the City of Fremont.
Now, the Green Watts for Good Program has provided a $5,000 grant to the Masonic Home. The Masonic Home has provided an equal match of $5,000 to purchase 50 solar panels in Fremont's Community Solar Program. The panels will be purchased from the City of Fremont Department of Utilities.
This purchase will provide enough solar energy to cover 50% of the electricity consumed in the Leonard A. Johnson 4-H Barn.
"The children's home is very thankful for the gracious donation from Nebraskans for Solar," said Ron Giesselmann, executive director.
A presentation and open house will start at 1 p.m. Thursday in the main office of the Masonic Home at 2415 N. Main St. – the second building on the right.
Nebraskans for Solar is seeking more partnerships with nonprofits. Those interested should contact Helen Deffenbacher at 402-553-7423. More information can be found at www.nebraskansforsolar.org
The Fremont Department of Utilities Community Solar Program has the capacity for additional subscriptions to its program.
Participants can purchase solar panels for $200 per panel and reduce their monthly electric bill or sign up for shares of solar energy at no additional upfront costs with a small premium added to their electric bill.
The DU is signing up participants for Solar Farm No. 2. For more information or to sign up, stop by the DU at 400 E. Military Ave., and go to the second floor. The city's office is open from 8 a.m. to 4:30 p.m. Monday-Friday.
The city also has information on how community solar works. Some basics include:
Sunlight hits the solar panels, generating electricity.
The generated electricity flows through an on-site meter to an electrical utility grid.
The utility company measures the electricity generated.
The company applies the corresponding solar-generated electricity rates to each participant's electric bill.
Community solar connects to the grid, not to a participant's rooftop.
A participant need not own his or her home to take part.
Solar panels can last more than 20 years so there is low maintenance.
There is a secure and stable electricity rate for 20 years.
Solar produces clean energy with no greenhouse gases.
It helps create jobs by employing solar panel manufacturers and installers, which helps the economy.