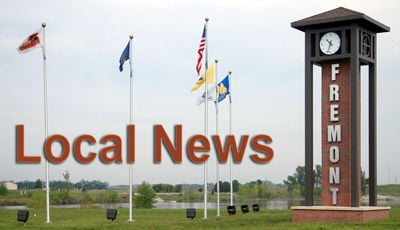 The city of Fremont is beginning work on several pavement rehabilitation projects throughout town, officials announced on Thursday.
The first project will occur along 20th Street, between Broad Street and Park Avenue. It's slated to begin on Monday and will last several weeks.
The plan is for the street to remain open, but the city is warning motorists that the project will affect traffic flow, and could impair it at times.
The city sets aside money for pavement rehab projects in each budget cycle. In this latest budget, there was around $220,000 budgeted to fix up the pavement along several roads throughout town.
You have free articles remaining.
This first project on 20th Street was found to be necessary after this past winter, according to the city's Director of Public Works Dave Goedeken.
"It was caused when after the frost came out of the ground, and the street there is in pretty bad condition and we had spots that just failed," Goedeken said. "The Street Department went in and removed bad sections and put back with crushed rock so at least the street was halfway smooth. We're going in there and replacing a portion of that street."
"The whole street is in pretty bad shape," Goedeken added.
The project will be done by YONG Construction Co.
Every year, the city chooses several streets that are in bad shape to be fixed up through the Pavement Rehab Program.
Other pavement rehab projects expected to start over the next few months include a stretch along the Diers Parkway near 23rd Street, east 23rd Street and North Yager, Iowa Street and Seaton Avenue, and the west Linden and North Pierce intersection.