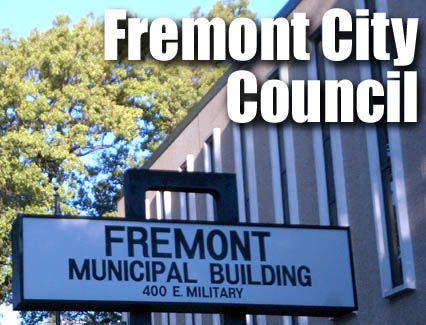 A recently approved city council ordinance that will limit the amount of time each council member has to speak on a specific agenda item has brought forth some logistical questions as to how it will be implemented.
The ordinance passed final reading on a vote of 5-3 during the May 12 City Council meeting, with council members Brad Yerger, Susan Jacobus and Glen Ellis voting in opposition of the ordinance.
The ordinance, introduced by council members Mark Jensen, Linda McClain and Mark Legband, allows council members to speak a maximum of 10 minutes per agenda item; five minutes before every other council member has spoken and another five minutes after public comment.
Additionally, debate and discussion for any particular agenda item will not be allowed to exceed 40 minutes. Once that time has elapsed, the ordinance calls for the item to either be voted upon or continued through a motion made by another council member.
The ordinance will take effect during the June 9 City Council meeting.
During the May 12 meeting, Yerger raised several logistical questions on how the time limit will be enforced during council sessions.
"Can you start and stop the timer as you are asking and answering questions? If you have 10 questions to staff do you just lay them all out at once?" he asked during the meeting. "Do you time the interactions? Who would keep track of this time? It just seems particularly cumbersome."
Yerger said there has not been any follow-up discussion or at least any discussion that has been received by council members, about how the ordinance would be implemented since it was passed last week.
"I guess we'll do it on the fly," he said.
Yerger said he would have preferred if the item would have become a policy or run on a trial basis. He said that would give the council more flexibility to decide if the idea worked or not.
"I want to make sure we have something that is workable," he said. "I hoped we would have followed that approach. Now that we have an ordinance, if we don't like it it's a slow process to change it once it is in city code."
If the council was to decide that the language of the ordinance needs to be re-written or changed, it would require multiple rounds of approval before being implemented.
"In order to change the language you have to re-write the language from the beginning," he said. "That's why I was shaking my head at the last meeting because there are so many unknowns about how we can do this appropriately."
During last week's meeting, councilmember Mark Legband said he believed the ordinance would help push council members to call city administration, legal advisers and staff prior to the meetings with questions.
"That would help speed up these meetings immensely," he said.
Yerger said he can personally attest to doing that already. He said the results have been a mixed bag.
"I'll use (Director of Finance) Jody Sanders as an example," he said. "She works on financials and stands ready to provide answers. She makes every effort to answer them and shares them with all council members. That's the way it should work."
Other times, Yerger said discussions he had with individuals prior to meetings changed during a debate.
"Sometimes it works, sometimes it doesn't," he said.
Yerger said he feels the ordinance hampers council members' ability to do their jobs.
"I'm disappointed in the fact that the public elects us to do business in front of the council," he said. " ... I feel like we're really being hampered in doing the public's business in that regard. If we're having problems, we should have worked it out. This wasn't the solution."
Jensen, however, is hopeful that the ordinance means better, more efficient council meetings are in the future.
"I'm hopeful that things will go well," he said.
He said he believes it is a process that will involve growing pains. Jensen hopes to bring in at least one or two clocks into the city council chambers for council members to use as a reference when speaking.
"It's kind of like a 24-second clock in the endzone of a football field," he said.
Jensen said the ordinance will allow every council member to participate in conversation and debate, something some councilmembers felt they were missing out on prior to the ordinance's passage.
During last week's meeting, Councilmember Michael Kuhns said he didn't believe the ordinance limited speech. instead, he saw it as an opportunity to level the playing field.
"From my past experience, I've had my finger on the button for 40 minutes before being called on," he said. "I think this is needed, but it ought to go around the room before going all night between two council members."
In response to questions from council members questioning how the clock will operate during their speaking time, he recommended they save questions that will require a lengthy response from staff or applicants for the end of their time.
"The clock will continue to roll," he said. " ... I would ask long-winded questions that have long-winded answers at the end of your time, that's my intention anyway."
Jensen added that he understands there will be issues that come forward that require in-depth discussion. When those items come forward, councilmembers may vote to suspend the time-limit rules with a simple majority vote thanks to an amendment passed alongside the ordinance's final reading.
"I understand that there will be issues that come up that require more discussion, so that rule can be applied and it may be applied more frequently," he said.
City attorney Travis Jacott said he doesn't see any problem with the ordinance being applied.
"It will be applied just like any other rule," he said. "We'll have to put a timer up because of Zoom, which might make it more difficult but we'll do the best we can to enforce it."
Jensen said he's hopeful the transition to applying the ordinance in council meetings will be smooth, but it will require cooperation from all councilmembers to make it work.
"It will only take a couple of people to bugger it up," he said. "If there are just a few people who don't want this to succeed, it probably won't. Where we're at isn't where we want to be."
Get Government & Politics updates in your inbox!
Stay up-to-date on the latest in local and national government and political topics with our newsletter.