State and local officials should consider all options, including a toll road, to accelerate the East Beltway project if they want to avoid decades of inaction, Nebraska Department of Transportation Director Kyle Schneweis said Wednesday. 
Schneweis, addressing a virtual Lincoln Chamber of Commerce forum, said exploring new financing options could help bring the East Beltway to fruition while avoiding the decades-long trudge to construction experienced with the South Beltway. 
Schneweis is leaving his post to lead a private transportation policy firm. 
He doesn't support toll roads, but when asked about how the South Beltway's history may inform strategies to build the East Beltway, Schneweis said public officials shouldn't discount unpopular finance options. 
"That's the only way we're going to get there," he said.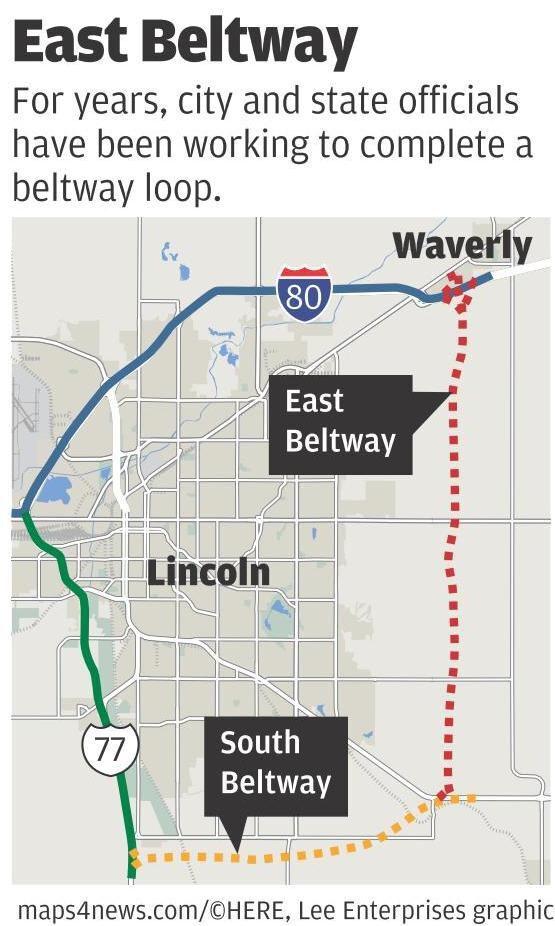 Tolling a highway would require a change in state law, as would another option Schneweis mentioned: creating transportation improvement districts, which allow for special assessments on property and other financing measures to fund road projects. 
Previous legislative studies have given toll roads the thumbs down, in part due to skepticism that any road other than Interstate 80 could draw the traffic to generate sufficient revenue.
State and local transportation officials have envisioned the East Beltway connecting Interstate 80 to Nebraska 2 generally along what would be 127th Street and completing a freeway loop around Lincoln similar to what is seen in other cities.
Just as the South Beltway is expected to reduce truck traffic through Lincoln on Nebraska 2 and reduce the number of cars on Saltillo Road, an East Beltway likely would lessen the load on 84th and 148th streets as the city continues to grow.
Longer than the 11-mile South Beltway, the East Beltway would likely cost at least double the $352 million South Beltway project, transportation officials estimate.
Lincoln and Lancaster County continue to slowly buy tracts of land in the East Beltway corridor. 
Amassing the money to build the East Beltway would involve a combination of local tax dollars, federal funds and a sizeable share of state funding to launch the project, Schneweis said. 
But the South Beltway, the state's largest-ever roads project, also required state lawmakers to create a new pay-as-you-go authority to allow Nebraska to finance a three-year construction over a 10-year period, he said. 
Similar open-mindedness among state leaders to innovative policy changes may be warranted for the East Beltway. 
"You can just see this is not going to be something we can just snap our fingers and make happen," Schneweis said.
Roads that changed Lincoln