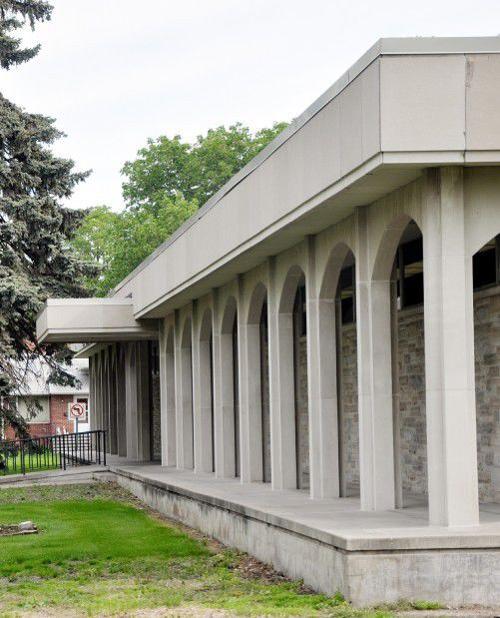 Fremont's assistant city administrator and the library director weren't quite on the same page when it came to some employee hours and a promotion.
Tina Walker, director of Keene Memorial Library, told the library's advisory board about the situation on Monday.
Walker said the library's budget was approved recently by the Fremont City Council.
Before that, Walker said she'd made a request to change library employees Ann Hoppe and John Mullen from 30 to 40-hour-a-week employees and promote Dorlissa Beyer from a Library Assistant 2 to the Library Assistant 3 (AL3).
These requests were approved by the library's advisory board.
But Walker said they were denied by Shane Wimer, the assistant city administrator, and not taken to the Fremont City Council for a vote.
"Last time we met I had told you that we had a budget meeting and I was told everything was OK," Walker told the board. "I just found out last week that it wasn't OK and those three things were stricken and not taken to council. I was not made aware that they were not approved until I saw the budget numbers come out of council and then I asked at the staff meeting last week where my other three requests went and they were denied."
Walker said when she took this to council members she was told they didn't know she had three other requests.
"It didn't even make it to the council for approval or denial," she said.
Wimer told the Tribune on Tuesday that requests for increasing the hours for the 30-hour employees were denied due to the budget. He said the increase wouldn't only include the extra 10 hours a week, but full-time benefits and holiday pay.
"Once you get to full time then you have a significant cost increase," he said.
Walker said Hoppe and Mullen have enough work for 40 hours. She also noted that they both are working 34 hours to fill in — only six hours away from full benefits.
She said the two employees do a lot for the library.
"We really want to get them moved to full time so we don't lose them. We really like them and we want them to stay in their position," Walker said.
She also said Beyer has been working at an LA3 level for five years—two years before Walker became director and three years afterward.
Walker said Wimer told her to reduce Beyer's duties to meet the requirements of an LA2 and take off supervising, programming and the other duties that go along with an LA3 position. Walker told the Tribune that Beyer was involved in programming for children and adults.
Wimer said Beyer shouldn't be doing supervisory duties.
"She should be working within her class," he said. "It falls upon the library director and the supervisor of Dorlissa to make sure she's not working outside of her class. It's a management responsibility to make sure these people do what their job class is."
Wimer, who is also a lieutenant with the Fremont Police Department, made an analogy.
"I don't ask a police officer to do lieutenant's duties. We shouldn't ask Dorlissa to do supervisory duties if that's not what her job class is," Wimer said.
Wimer also said the Beyer promotion was not in the budget and that Walker should have brought that to management sooner and worked it out rather than waiting until budget time.
"It's not in the budget to be able to do those kinds of things," Wimer said. "If all departments did that, we would have an increase in pay across the board. Every department head could do that then. It's not feasible to do that. We have to manage the budget line by managing personnel."
Wimer was in training and not at Monday's meeting, during which Larry Jirsak, library board chairman, posed a question:
"Did these changes cut a certain amount of money from our budget?" he asked.
Walker said 10 extra hours were already in the budget for Hoppe and Mullen.
She said Beyer would have gone to the base rate of LA3.
"It's a very minimal amount of money to account for; it's already in the budget and it would have reduced our overtime numbers," Walker said.
Wimer told the Tribune that he disagreed.
Recently appointed library board member Tom Adamson asked if Walker has seen any significant impact on service.
Walker said it will put more pressure on supervisors.
"Now we will have to find a way to staff supervisor shifts with no extra coverage and we will have to find someone to teach her programs," Walker said.
Adamson asked if there was an avenue of appeal and Walker said no.
Walker said she could go back next year and ask for the staffing changes.
She said she received no explanation by Wimer as to why the requests were denied.
The council did approve moving three temporary positions to library aide part time. Two of these positions are open. The third has been filled by Shanna Washburn, who will become a library aide part time after Oct. 1.
Jirsak said during the meeting that he will write a letter to Fremont City Administrator Brian Newton for justification of denial of the staff changes.
Get Election 2020 & Politics updates in your inbox!
Keep up on the latest in national and local politics as Election 2020 comes into focus.