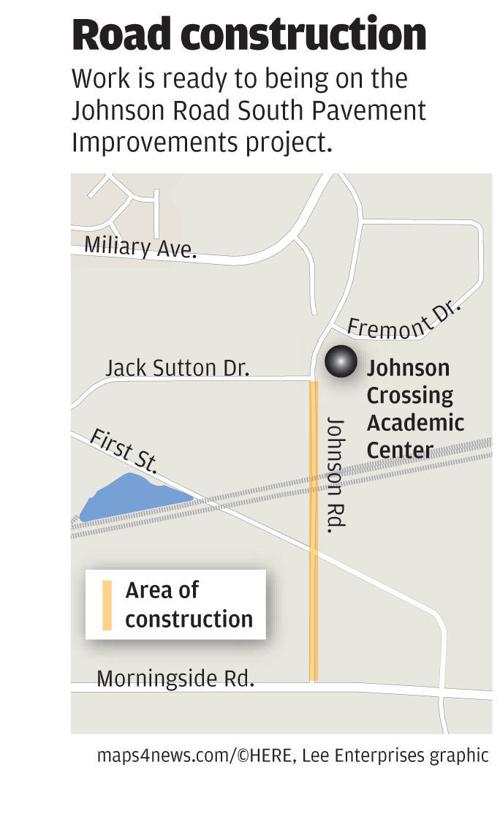 If the weather cooperates, work will start Monday on a $1.6 million paving project on Johnson Road South.
The work will extend for a distance of about three-fourths of a mile from Jack Sutton Drive to Morningside Road.
It will become a three-lane paved road instead of the current two-lane gravel road, said Dave Goedeken, public works director for the City of Fremont.
"Right now, Johnson Road South from Jack Sutton Drive is gravel and we're going to pave it. It will be paved from Morningside Road to where the pavement ends by Jack Sutton Drive," he said.
The road is a main, north-south street for that end of town, which carries a lot of traffic for the schools and for people who live in that area, he said. The road is near Johnson Crossing Academic Center and Fremont Middle School.
This construction is part of the Johnson Road South Pavement Improvements project. There will be temporary road closures until work is complete in three months.
Motorists are urged to select an alternative route.
Luxa Construction Co., Inc., is the contractor on this project.
Most of the construction will take place during the daytime.
The contractor will coordinate with the City of Fremont with respect to local noise ordinances and temporary traffic disruptions that may occur.
"We regret that traffic flow will be affected and access to you may at times be impaired during construction," the city said in a prepared statement. "We will do our best to keep any inconveniences to you at a minimum."
Residents are asked to inform the Public Works Department if they have any needs that require access.
For more information, contact the public works office at 402-727-2638.
Get Government & Politics updates in your inbox!
Stay up-to-date on the latest in local and national government and political topics with our newsletter.