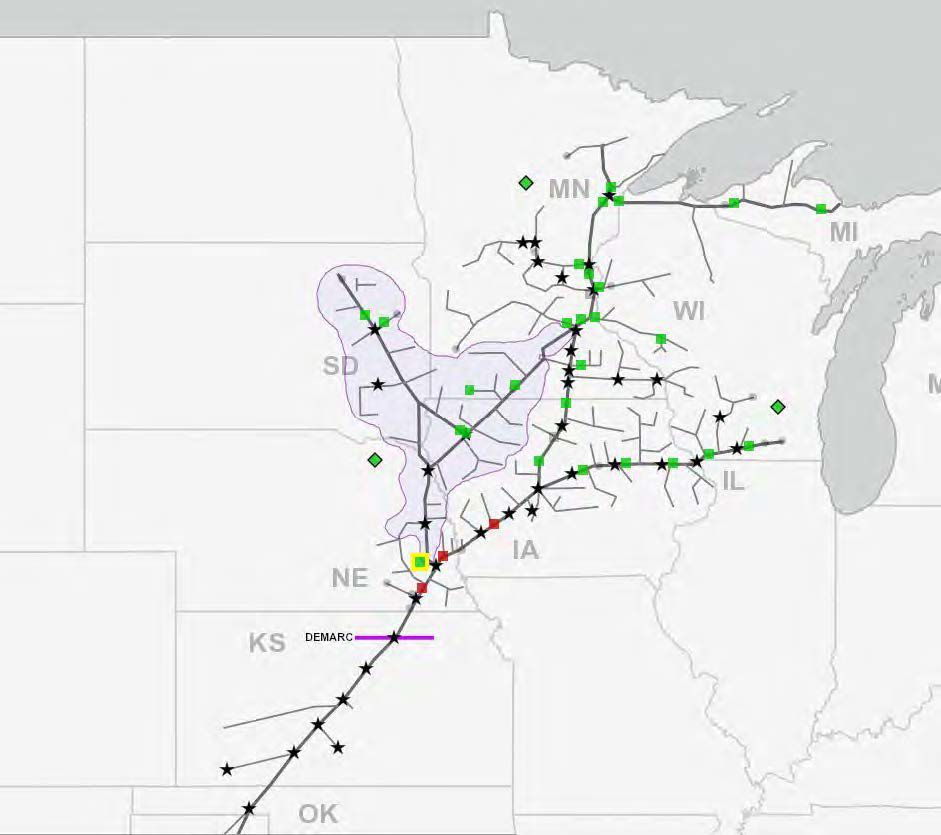 The Gas Customer Group, of which the city of Fremont is a member, has reached a potential settlement on gas rates with Northern Natural Gas Company.
"It's still better than what they wanted to do, and it's certainly better than the interim rates, but it's certainly higher than what we used to pay," Fremont City Administrator Brian Newton said.
Northern Natural Gas is an Omaha-based company that provides utilities to 82 communities in several states, including Iowa, Wisconsin, Minnesota, Michigan, South Dakota, Kansas and Oklahoma.
At the beginning of the year, Newton said the city was facing a 300% increase in its gas rates, adding more than $200,000 to its bill.
"And we are a captive customer on Northern; we don't have any other pipelines in the area," he said. "So all the gas that comes through Fremont has to come through a Northern Natural Gas pipeline."
In January, Northern imposed interim rates at a lower cost, which the city has been paying for since then. The city has paid more than $2.6 million in higher gas delivery costs, or 2.75 times more than the old rates.
Also in January, Fremont joined the Gas Customer Group, comprised of other Northern customers in Iowa, Minnesota and Wisconsin.
"We reached out to them and we joined resources with the group to be able to hire expert witnesses and lawyers to be able to challenge Northern's new proposed rates," Newton said.
The Gas Customer Group and its firms have been working with the Federal Energy Regulatory Commission and Northern, Newton said.
"They've had numerous meetings with Northern and with the FERC staff," he said. "Because this was filed with the FERC, there were three-party meetings trying to see if we couldn't reach a compromise before we actually have to go to hearings for FERC."
With the meetings, Newton said the groups were able to reach a settlement agreement. He said he expects to see the new rates put in place for the month of May.
"Then they'll go back, and then because these new rates that we settled on are slightly less than their interim rates, they'll give us a credit," he said. "So we'll be able to credit the customers some of this money that we paid for the first four months of the year."
Although the city doesn't have a specific number as to how much ratepayers will save, Newton said the math will be worked on this week to find out. But with gas prices being so low, he said payers are in a lucky place.
"Of the gas bill that people pay, we probably pay Northern probably around 20% or so of what their total bill represents, and so this is a smaller piece of their total bill," he said. "But nobody likes to see these kinds of increases."
Newton said he was thankful for the help of the Gas Customer Group in reaching an agreement with Northern.
"Fremont's not large enough to go and negotiate on our own," he said, "so it always pays when you join a customer group like that where you can hire really good experts to help negotiate these things."
Get local news delivered to your inbox!
Subscribe to our Daily Headlines newsletter.