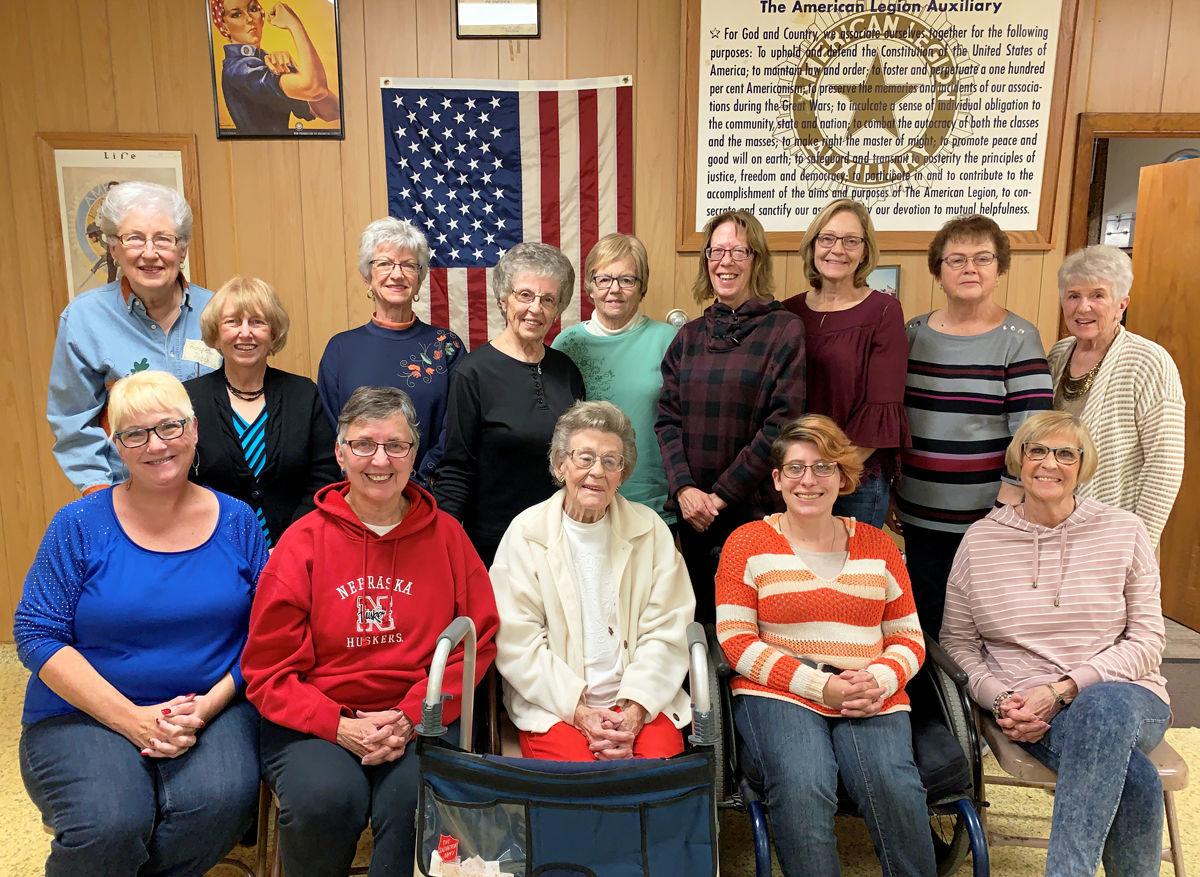 The American Legion Auxiliary is turning 100 on Nov. 10, and the Hooper American Legion Auxiliary Unit is recognizing the organization's century of service to veterans, children and youth, and its communities.
The Auxiliary was created by the American Legion which earlier this year, celebrated its 100-year anniversary. The Hooper Unit was chartered with 26 members in September 1922.
Officers then were: Mrs. H.E. Schemmel, president; Mrs. W.E. Sanders, secretary; Mrs. B.G. Darling, treasurer; Mrs. A.M. Tillman, hospital/courtesy; Mrs. P.O. Looschen, chaplain; Mrs. C.D. Heine, historian.
Officers for 2019-20 are: Ruth Brown, president; Jan Blomendahl, secretary; Allison Fachman, treasurer; Joyce Knoell, hospital/courtesy; Kay Livingston, chaplain; Julie Totten, historian.
The charter members set the stage for years of service and fellowship by those who followed in their footsteps.
You have free articles remaining.
Seventy-year member Lois Jean Hartmann epitomizes an American Legion Auxiliary member. Hartmann says "My membership in the American Legion Auxiliary gives me a way to promote patriotism in the community, state and nation. It also opens the door to meet new friends and become re-acquainted with old friends who share the same passion for our veterans and active military service personnel."
Hartmann is among good company with 86-year member Betty McMaster, fellow 70-year member Elaine Luther and 67-year member Mary Ann Watchorn. McMaster and her sister, Bonnie Grimmet, were enrolled by their parents and enjoyed an active junior membership.
The auxiliary continues to grow and evolve. Today, the Hooper Unit boasts 65 members. Nationwide membership exceeds 600,000. Most recently, the American Legion took long-overdue action to honor the service of female veterans by extending auxiliary membership eligibility to their spouses. The Hooper Unit looks forward to accepting its first male member.
Programs of the auxiliary include: Support of veterans at veterans hospitals and care facilities, advancement of legislation that recognizes the service and sacrifices of veterans and their families, distribution of veteran-made poppies (the memorial flower of the auxiliary), participation in Veterans Day, Memorial Day and Independence Day recognition events, recent focus on homeless veterans; support of children and youth through the Girls State program, teacher appreciation, school supplies and scholarships, dollars and volunteer hours donated to child development and welfare and children's hospitals; community activities from blood drives to community betterment projects.
American Legion Auxiliary members volunteer more than 12 million hours each year. The estimated value of volunteer service is $1.1 billion.
The auxiliary's 100th anniversary is a time not only to celebrate the achievements of the last century, but also to look ahead to the next century. A new generation of veterans, service members, and their families will depend upon the American Legion Auxiliary.