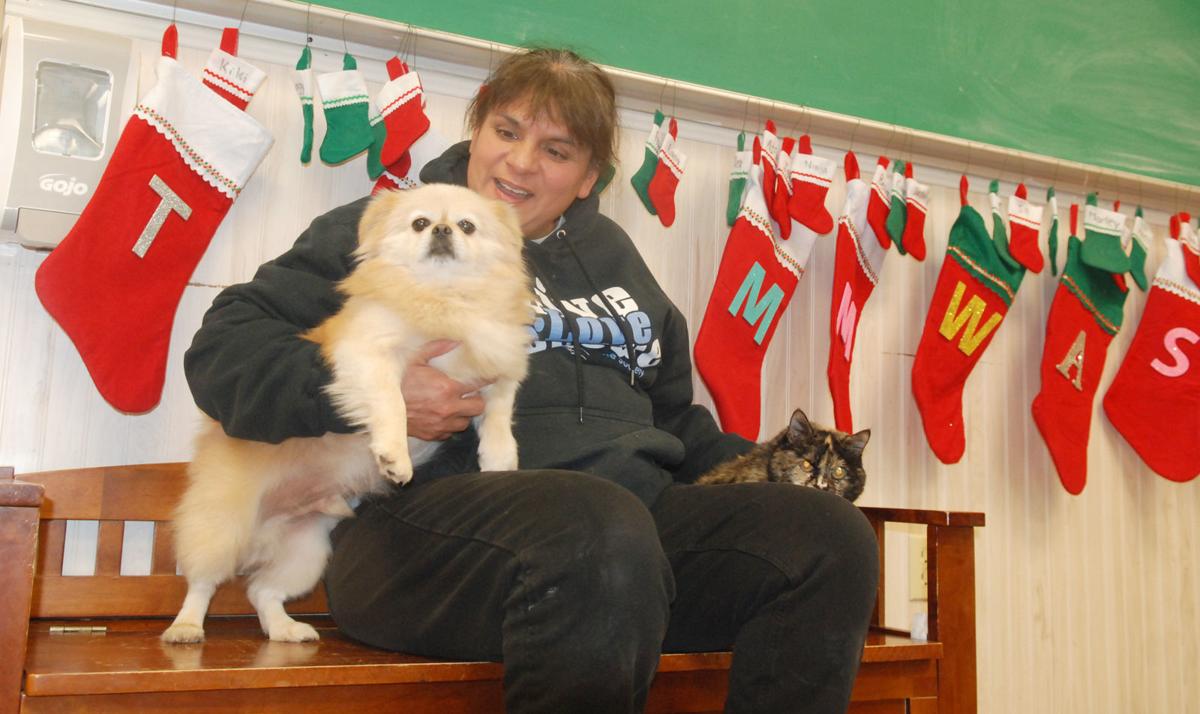 It might not have been Noah's Ark, but the Dodge County Humane Society boarded lots of animals during mid-March flooding.
Tamar Reed, executive director, said the local humane society brought in 122 dogs and cats — in addition to the 68 it already had — during that time.
"We did all of that boarding at no charge to any of the pet owners," Reed said.
All but one of the 122 animals was returned to their owners. The one animal not returned was a cat whose owners moved out of state. The cat was later adopted.
Reed said the Humane Society in Fremont started getting calls on March 14 — the Thursday night before much of the widespread flooding occurred.
Callers wanted to know they could get help with their animals if their families were evacuated or their homes had flood damage.
"So we contacted the Red Cross and the Salvation Army," she said.
Most churches set up as shelter sites had the Humane Society's contact information as well.
"They could call us at any time and we'd go and meet the owners and talk with them about their animals," Reed said. "We'd bring the animals back here and get them situated, get them cleaned up — bathed and dried — some of them were wet and very, very dirty from the water."
The animals were given food and shelter.
And displaced people wanted to spend time with their pets.
"The owners could come and visit any time we were open," she said. "The owners could come and walk their dogs, play with their animals. They could come and sit with their cats. Those who had vehicles, they just came and hung out with their pets as much as possible."
There were lots of animals.
At one point, one large room just off of the office, would house 25 wire kennels — all with small dogs in them.
"We moved everything around," Reed said. "We had seven rooms total and we had animals from floor to ceiling in some spots during that time."
Reed said they had a great system of processing animals — getting the needed information of names, their likes and dislikes, and veterinary data on some.
"Our staff worked nonstop for those first three weeks after the flood, because we had so many animals in-house," she said. "Our entire staff was on overtime — and two of us (she and her daughter Savanah Reed) were on call 24/7. We met the police department and the sheriff's office down here several times during the middle of the night."
Police department and sheriff's office personnel would rescue people and call the Humane Society — either to bring animals to the shelter or have them come and get animals they'd taken out of the water.
"We rescued five dogs from West Military," Reed said.
She highly commends the staff.
Today, she has a staff of 10, but at that time she had a staff of about six or seven people.
"Our staff worked split shifts for that three weeks," she said. "They were here every single day. They'd leave for an hour or two, catch a nap and come back in."
Volunteers would play an important role.
"We probably had 25 to 30 people here every single shift — at least," she said.
Volunteers walked dogs and helped with the cleaning.
"Everybody pulled together and did amazing things during that time," Reed said. "We had a huge community response."
That meant helping each day as dogs were taken out between 8 and 10 a.m., and all kennels cleaned and sanitized. Each day from 3 to 5 p.m., every dog needed to be taken out to be walked, fed and given water. Cat towers were cleaned and sanitized as well.
"We're very thankful that we had great volunteers," Reed said. "During the flooding, we had so many volunteers which helped us with all of the animals that we had in-house. Several of them stepped up and said they'd be willing to help foster animals."
Those volunteers included families and school kids out on spring break or who came after school.
The young volunteers would take dogs into the outside play area.
"They'd play and play and play with them and our dogs just loved it," she said.
People donated kennels and huge bags of food.
Paul Smoot of the Nebraska State Patrol, working in conjunction with the Dodge County Sheriff's Department, organized a social media drive and bought in food, collars and leashes.
Fremonter Jon Ludvigsen brought in two large bags of dog food and gave a monetary donation.
Others brought in dog food as well and Reed is very grateful.
"We truly appreciated that," she said.
Organizations helped, too. Raising Cane's brought in food to staff members. After flooded roads were reopened, Texas Roadhouse restaurant made a large donation of rolls.
Help for the area's animals continues.
As of this week, the local Humane Society — a no-kill shelter — has 77 cats and dogs. Of those animals, 40 are dogs and about 30 are cats.
"We are very, very full," she said.
"Unfortunately, it gets to be the holiday season and people can't financially take care of their animals," she said. "Right now, we have 20 big dogs that are available for adoption and, normally, we only have 14."
The dog, who's been at the shelter longest, is a wonderful, but kind of temperamental golden Labrador retriever who came in September 2018, she said. Just the right home will need to be found for this dog.
The Humane Society continues to accept monetary donations and those of pet food and cat litter. It uses Purina dog and cat food.
More information can be found by calling 402-721-3282.
Get local news delivered to your inbox!
Subscribe to our Daily Headlines newsletter.