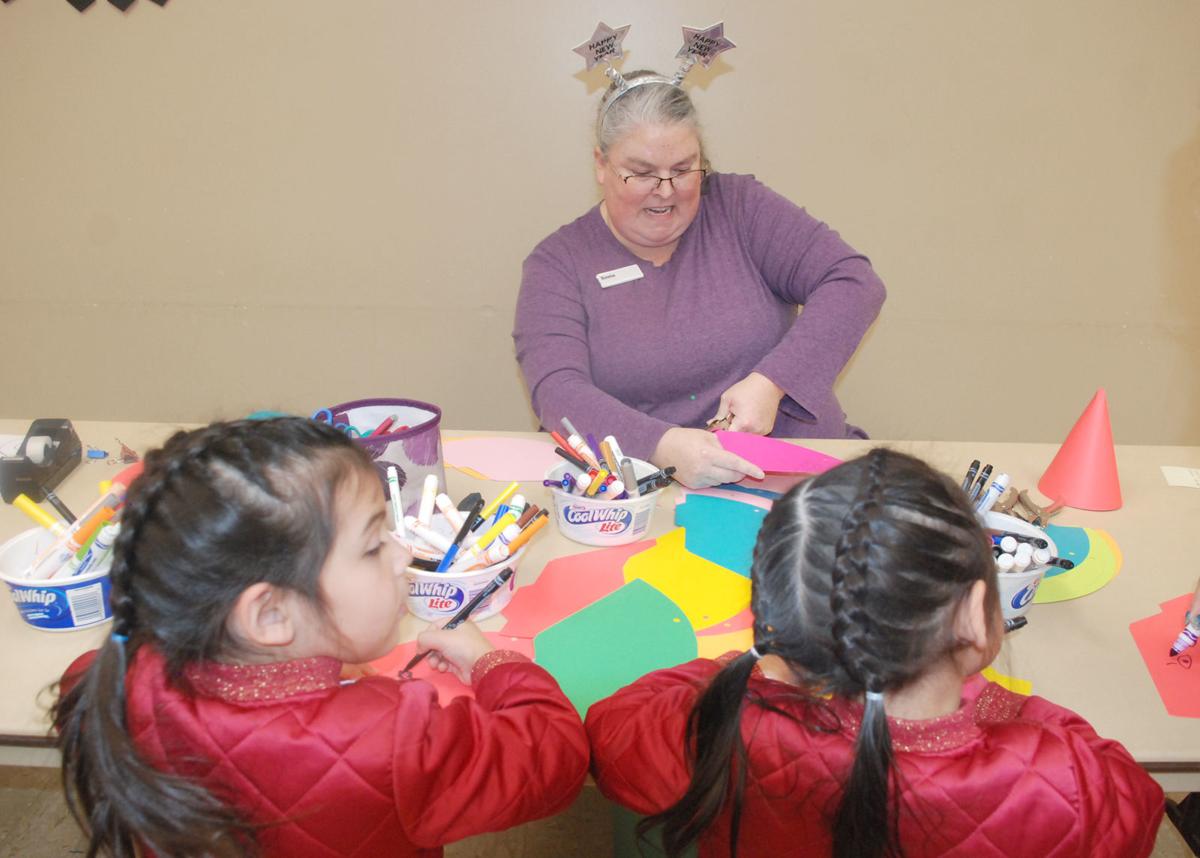 Sonia Vanderworth knows it's important to read to children.
And for years, Keene Memorial Library has hosted a Storytime for them.
But like so many activities across the nation, in-person Storytime was shelved due to the COVID-19 pandemic.
The library has provided Storytime packets since May.
Now it also will provide Storytime via Zoom video conferencing, beginning next month.
Starting at 10 a.m. Oct. 2, Storytime will be offered via Zoom. Families interested in participating may email: library.info@fremontne.gov to receive a link and a password.
"We are doing the Zoom meetings by invitation with password protection so we make sure we're just getting our families in with the Zoom meeting," said Vanderworth, youth services library assistant.
The weekly theme is published on the library calendar available at www.fremontne.gov/library. Storytime packets, which go along with the theme, will be available each week at the library.
Families can get a packet at the library's circulation desk for the current week. A packet includes songs, finger plays, suggested books to go with the theme, and a craft.
Vanderworth said Storytime is geared for kids in preschool through early elementary grades.
"But all kids love picture books and being read to and the crafts are appropriate for all ages," Vanderworth said.
After getting the link and password, families may click the link which will take them to the Zoom meeting. Families can log on with a phone, tablet or computer, anything with the capability of internet access.
"At 10, we'll open the meeting and let everybody in, and from there, it's beautifully interactive," Vanderworth said. "We can say, 'hi,' to all the kids who are there."
Up to three books will be read. Interaction can occur with the song and the storybooks. Children can ask questions.
"There are microphones on both sides so we can mute the kids if they're getting too noisy, but we can always ask them for their input or listen to their singing," she said.
A craft is part of Storytime.
"We'll show what the craft is at the end and the kids and the families can do that on their own," Vanderworth said.
Storytime will last until about 10:30 or 10:45 a.m.
Vanderworth understands the value of reading to children.
"Kids learn so much from being read to. They learn empathy. They learn about other people, animals. It really grows their brains and it grows their vocabulary," she said. "They love Storytime. It's so good for them."
Librarians and families have missed Storytime.
The library will return to in-person Storytime as soon as possible.
"If people are really loving Zoom and we're getting a good response, we'll keep it going as long as we can," Vanderworth added.
Packets will continue to be available to families who can't or don't want to participate in the weekly Storytime.
"We're trying to include as many children in the community as we can," she said.
Storytime packets for Oct. 2 will be available on Sept. 28.
Those with questions may call the library at 402-727-2694 or email the library or send a message via the library's Facebook page.
Get local news delivered to your inbox!
Subscribe to our Daily Headlines newsletter.