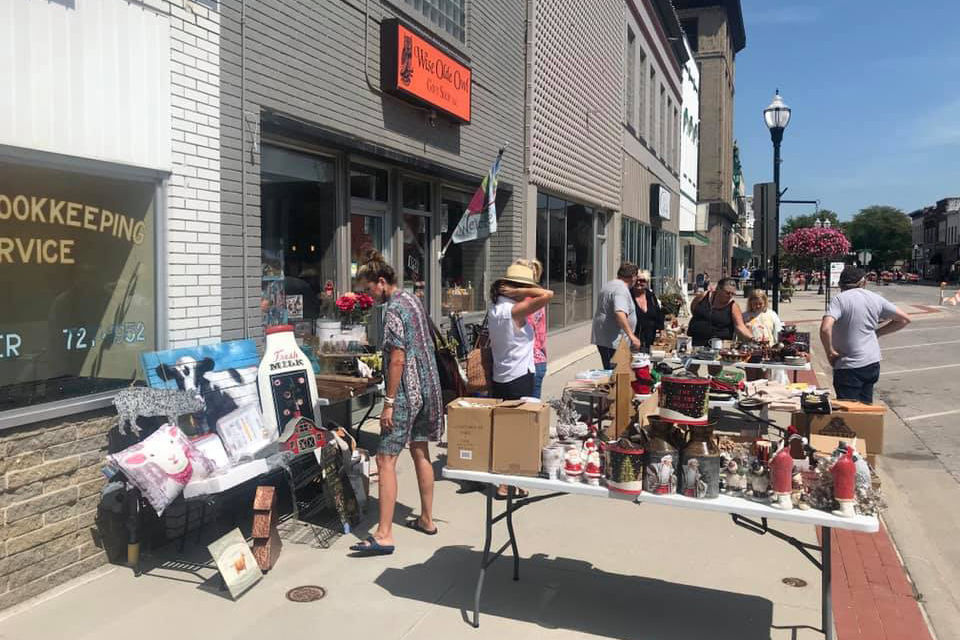 With business vendors lining the streets of downtown, MainStreet of Fremont will host its third annual Summer Fest this Saturday.
"It's just a really great opportunity for people to come down and really just find that bargain shopping and prepare themselves already for all the sports and activities that come along with the fall season," Executive Director Shannon Mullen said.
The sidewalk sale event will take place from 7 a.m. to 3 p.m. on Main Street from Fourth to Sixth streets.
"We'll have some children's activities going on, we will have lemonade stands," Mullen said. 'All of our downtown merchants that are working to participate will be there and have goods and wearables out on the street."
The event first began as Crazy Days before changing to Summer Fest in 2019. Last year's event saw various accommodations during the COVID-19 pandemic.
"I think this year is going to definitely be more of that normalcy," Mullen said. "And although we encourage people to socially distance, we will not require masks or any of the other things that went along with our COVID issues in the past year."
Various Fremont businesses will have sales going on, including Abe Krasne Home Furnishings, Lou's Sporting Goods, Sampter's, Wise Olde Owl and SWS Fashion Company.
"I can't believe we're already talking about heading back to school, but this is just helping everybody get back into the swing of back-to-school shopping," Mullen said.
Especially coming off of the pandemic, Mullen said it's important to support small businesses within the community.
"You know that you're going to get good, quality products, and these folks that own these shops are going to stand behind their products and services," she said. "So it's just good to shop local, spend local, think local."
With the end of summer just around the corner, Mullen invited those in the Fremont community to come downtown and just have a good time with others.
"There's going to be a lot of fun and the atmosphere is good," she said, "and I know our retailers will completely appreciate the folks coming down to see them."