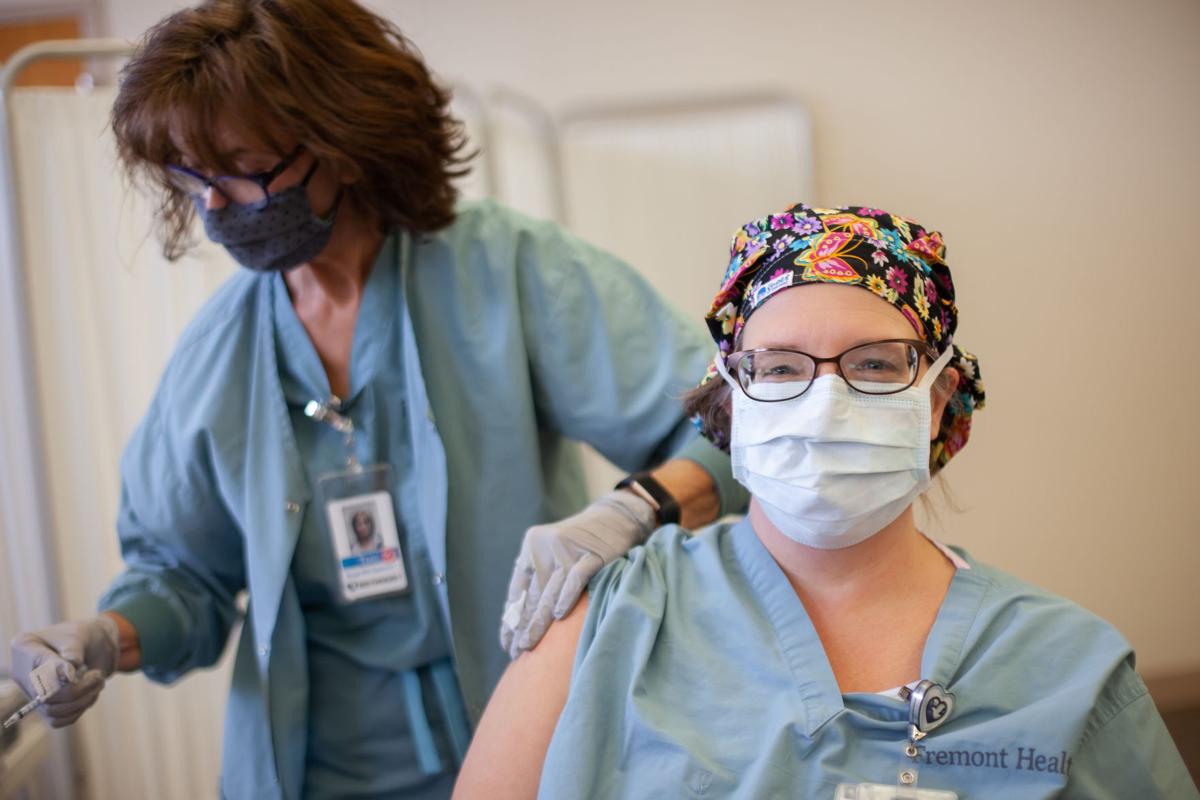 Earlier this week, Methodist Fremont Health started offering COVID-19 vaccinations to everyone ages 18 and older and who lives or works in Dodge County.
The hospital worked with Three Rivers Public Health Department to lower the minimum age for its clinics, the first of which took place on Thursday at Christensen Field.
Each week on Thursday or Friday, Methodist Fremont Health will start taking registrants at bestcare.org/fremontCOVIDvaccine on a first-come, first-served basis for time periods throughout the day.
The online registration is now taking applicants for next Thursday, April 8. Methodist Fremont Health has 700 doses of the Moderna vaccine available for those interest.
If an applicant is 18 years old, they must have a parent or guardian present. Applicants must also not have previously taken a dose of the vaccine or received monoclonal antibodies or convalescent plasma for a COVID-19 infection in the past 90 days.
Upon arriving, recipients of the vaccine must bring photo identification and wear a mask and short sleeve or loose fitting shirt. Recipients must also wait 15 minutes before leaving after the vaccination and must return after two weeks have passed.
Joshua Harper, operations manager of the Prairie Fields Clinic, said the decision was made after Gov. Pete Ricketts expanded eligibility to anyone ages 16 years or older on Wednesday.
"We had a conversation with the Three Rivers Health Department, and we made the decision not only for Dodge County, but Saunders and Washington as well to mimic what the federal program was doing for the COVID vaccines to drop it down to 18 and older," he said.
Beth Belmont, senior director with the Methodist Physicians Clinic, said when the weekly vaccine clinics started on Jan. 28, the minimum age was gradually dropped from 75 to 65 to 50.
Eventually, Belmont said the hospital was having difficulty finding enough people to vaccinate at each clinic.
"So by opening up to 18 and older, we can ensure that we get all of the vaccines given to the people who want to receive the vaccine," she said. "And we didn't open it up until we felt like we had vaccinated the majority of the elderly population."
Harper said the first 18-and-older clinic on Thursday went "smoothly," as 605 doses were provided in a four-hour time frame. He said the clinics will continue to be run the same, with recipients entering the building and finding a registration desk before being escorted to a seat.
"And then we go around and we do everything else," Harper said. "So we bring a person who's going to ask some questions and we document within our [distributed medical record], and then another person follows behind who actually administrates the vaccine."
The online registration's opening at the end of the week coincides with Methodist Fremont Health finding out how many doses it will receive from Three Rivers for the following week.
"So we can only open the sign-up on Thursday afternoon or Friday because we don't know how many doses we're going to get for sure that next week," Belmont said. "And then once we open them up, they seem to be filling up nicely, with it now being 18 and older."
Harper said the process will continue depending on how many allocations are received, a number he said has risen from the previous average of 500 to 600 doses.
"Once we get to the point where we're not able to fill those slots, then we may have to look for a different method," he said. "One thing that we do know is we draw up exactly how many appointments we have scheduled, so we will not waste any doses if we don't fill all of those slots."
For non-vaccinated people who are over the age of 65 and don't have access to internet or social media, Three Rivers said that they can call 402-727-3596 to get vaccinated right away.
"As long as the community needs us to be vaccinating people," Belmont said, "we'll be out there doing this on a weekly basis."