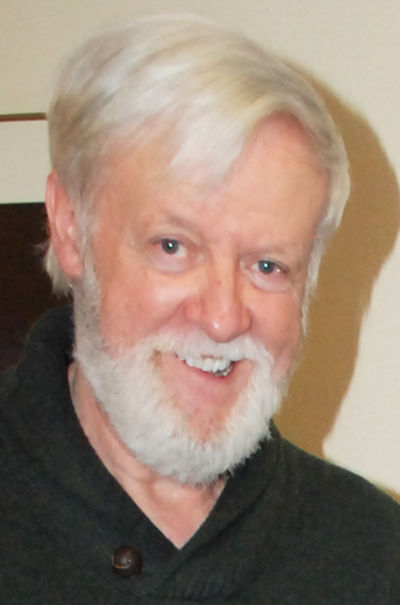 Library board members talked about eliminating fines, but not fees when they met Monday night.
The Keene Memorial advisory board voted to send a revised policy manual to the Fremont City Council for approval in April.
Removed from the revised manual is a section regarding fines for overdue materials.
Laura England-Biggs, interim library director, said libraries nationally — approximately 200 across the country — and internationally are following a trend of going fine free.
Currently, fines are 5 cents a day for children's materials and 15 cents a day for adult and young adult materials at Keene.
"The fines we collect on an annual basis are less than a $5,000 revenue stream in a $1.3 million-dollar budget," England-Biggs said. "We aren't going to miss that income, but it will do a lot of goodwill in the community if we can say, 'Hey, we're not going to charge you that 50 cents, just bring it back.'"
Fremont Assistant City Administrator Shane Wimer pointed out a cost savings by going fine free.
"It's minimal what we're going to try and take in and if we continue to charge somebody 25 cents for a $35 book and they're scared to bring in a $35 book when they owed a dollar on it, then maybe it's best to waive the dollar fine and they bring back the $35 book. That's what we really want. In the long run, we're money ahead," Wimer said.
This doesn't keep fees from being charged for lost or damaged materials.
"It doesn't mean you can get away with keeping things forever," England-Biggs said. "If you keep it too long, it's considered lost and we will charge you for it. If you damage it, it's considered a problem and we'll either charge to fix it or to replace it."
England-Biggs explained the difference between fines, which are charged when materials are late, and fees charged when materials are lost or broken.
The revised policy states that accounts with a lost item or amounts owed exceeding $10 are barred from borrowing.
If patrons put themselves on a repayment schedule, the library will return them to active borrowing. If they don't fulfill their agreement, then their account is suspended again.
England-Biggs said the library sends notices about late materials by mail and email.
The library reserves the right to discard damaged materials. The damage will be documented in case patrons want to know "what's so damaged" about an item.
"If it's wet and moldy, we reserve the right to throw it away, but we'll show you the mold in a picture," England-Biggs said.
Tom Adamson, board president, asked if the library has many situations in which someone would challenge the library's assessment of damage to materials.
England-Biggs said the library doesn't receive a large number of damaged items.
"But in the past month, there have been three items returned in bad condition," she said.
An item was thrown away, because it was molding.
"One is still on my desk, wrapped in a paper bag, because it smells like an aquarium. It was spilled on by an aquarium overflow," she said.
The policy also clarifies borrowers' use of Jetpacks (wireless Hotspots) and e-Readers.
Hotspots bring internet to those who don't have it or are taxing their current service with additional users at home. The Hotspots provide access for up to eight devices at a time.
Checkout is limited to one household at any given time for a period of three weeks with no renewals.
Policy now would stipulate that Hotspot and e-Reader devices must be returned to the circulation desk — not the book drop — and must have all its components (no missing cords, chargers or instructions).
Those who return the devices late or through the book drop three times will be barred from borrowing the resource again.
England-Biggs talked about damage that can occur to these devices when put in the book drop along with other materials.
The policy also changes what is charged for making copies for genealogical research. In the past, genealogical printing cost 20 cents per copy — twice as much as the black and white copies.
Now, all black and white copies will cost 10 cents per copy with color prints costing 50 cents per copy.