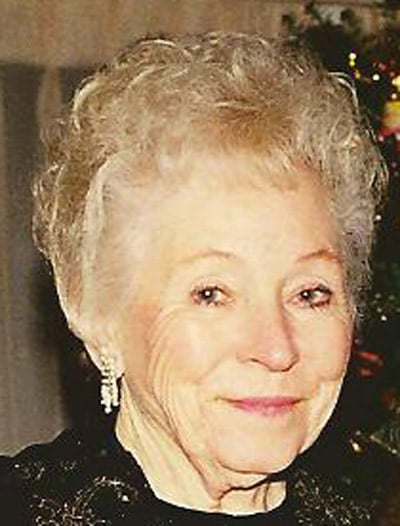 Regina M. Pawlusiak, 85, of Wahoo, formerly of Las Vegas, died Monday, Oct. 10, 2011, at Saunders County Care Center in Wahoo.
She was born Dec. 10, 1925, in Omaha to John and Sophie (Sroka) Micek. She grew up in Omaha and graduated from St. John's Catholic High School in Omaha. She then attended St. Joseph Hospital School of Nursing, graduating in 1947. Regina married Robert C. Pawlusiak on Oct. 8, 1946, at St. Stanislaus Catholic Church in Omaha. Robert died Jan. 21, 1996. She moved to Lubbock, Texas, in 1953 and to Dallas in 1957 before returning to Omaha in 1959. She moved to Fremont in 1970 and then to Las Vegas, where she retired in 1989. In July 2008, she moved to Wahoo.
Regina was a registered nurse for 25 years. She worked for St. Joseph Hospital in Omaha and then in 1964 she began working for Bergen Mercy Hospital as the head of the obstetrics department. She volunteered in the U.S. Cadet Nurse Corps during World War II. Regina volunteered at schools and was an active volunteer in the community. She was a Cub Scout leader and she loved to sing, dance, play bingo and gamble. She was very devoted to God and her family.
Survivors include: a son, Michael Pawlusiak (and special friend, Chelley) Baack of Omaha; daughters, Cindy (and husband, John) McLaughlin of Las Vegas, NV, Karen (and husband, Casey) Jones of Savanah, Mo., Michele (and husband, Michael) Emanuel of Fremont and Barbara Riggs of Omaha; brother, John (and wife, Ann Louise) Micek of Elkhorn; five grandchildren; and many great-grandchildren.
She also was preceded in death by her parents; daughter, Roberta Pawlusiak; three brothers; two sisters; and four grandchildren.
The memorial Mass will be 11 a.m. Friday at St. Wenceslaus Catholic Church in Wahoo with the Rev. Charles Townsend officiating. Visitation will be from 6-8 p.m. Thursday at the church with family receiving friends from 6-7 p.m. and a rosary at 7 p.m. Refreshments will follow. Inurnment will be in Boulder City Veterans Cemetery in Boulder City, Nev., at a later date.
Memorials may be directed to the Saunders County Care Center Memory Unit in Wahoo.
Moser Memorial Chapel in Fremont is in charge of arrangements.