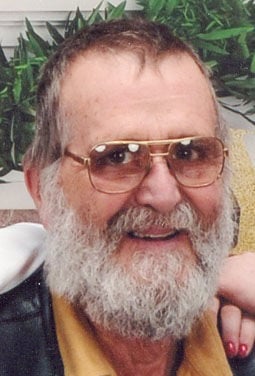 March 27, 1947 – February 2, 2020
Emil L. 'Kip' Kotas, age 72, of Fremont died Sunday, Feb. 2, 2020, at home.
You have free articles remaining.
Kip was born March 27, 1947, in Atkinson, Nebraska, to Emil and Floretta (Heuton) Kotas. He graduated from Spencer High School in 1965. After high school he served in the U.S. Army. He returned to the area where he met Wanda Atwell. They were married on July 13, 1996, and continued to reside in the area. His working years were spent as an over-the-road truck driver, working mostly for Fremont Contract Carriers. He was a member of the NRA and firm believer in the 2nd Amendment and loved to ride his Harley. His greatest joy was his family.
Survivors: wife, Wanda of Fremont; daughter, Karissa (Justin) Kibby of Fremont, and their children, Melody, Marissa, Makenna and Micah; son, Kip Becraft; stepdaughter, Kristina (Mike Welsh) Allender of San Jose, California; sister, Nancy Sturdevant of Blackwell, Oklahoma; mother-in-law, Ruth Sturgeon of Fremont; brothers-in-law, Ron Atwell of Fremont, Don (Sally) Atwell of Fremont; sister-in-law, Denise Atwell of Fremont.
Kip was preceded in death by his parents; brother, Rick; and sister, Sally Edwards.
The memorial service will be 2 p.m. Thursday, Feb. 6, at the Ludvigsen Mortuary Chapel in Fremont.
To send flowers to the family of Emil Kotas, please visit Tribute Store.