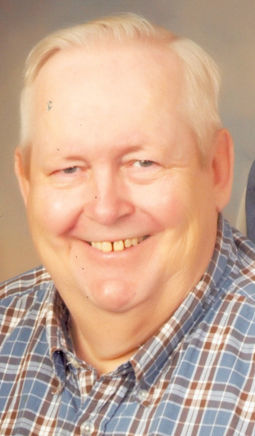 March 17, 1945 – July 4, 2020
James "Jim" Chaika, age 75, of Hooper died Saturday, July 4, 2020, at Methodist Hospital in Omaha.
Jim was born March 17, 1945, in St. Cloud, Minnesota, to Jerome and Hildegade (Zilmer) Chaika. He went to school in Sauk Rapids, Minnesota. After high school he went into the U.S. Navy and was stationed in the Philippines from 1963 to 1967. Then he went into the U.S. Army from 1967 until 1983 when he retired. He served two years in Vietnam, and was also stationed at Ft. Knox in Kentucky, Ft. Lee in Virginia, Ft. Gordon in Georgia and Ft. Benning, also in Georgia.
Jim met his wife Alyce M. Oberg at Ft. Lee and they were married on Aug. 11, 1974, at Salem Lutheran Church in Fontanelle. After their marriage they went to the 121st Hospital in Seoul Korea for two years. After retiring from the service he moved to Hooper. He worked in Fremont at Irv's Deli until it was sold. He then drove a school bus for the Logan View Public Schools until he retired for good.
Through the years he coached baseball for the Little League and then he coached American Legion baseball. He also went to the lake in Minnesota for fishing and camping in the summer. He was an Eagle Scout and also got the Order of the Arrow. He belonged to the American Legion Post 18 of Hooper and the VFW Post 8223 of North Bend. Jim was a member of Redeemer Lutheran Church in Hooper.
Survivors: wife, Alyce of Hooper; son, Charles Lee (Monica Crosby) Chaika of Omaha; stepgranddaughter, Kayla Cash; stepgreat-grandsons, Kyle and Nicolas, all of Omaha; brothers, Gary (Audrey) Chaika of Sauk Rapids, Minnesota, Chuck (Lowen) Smith of Sauk Rapids; sister, Joan Edwards of Woodland, California; brother-in-law, Jed (Sally) Oberg of Hooper; sisters-in-law, Sally (Larry) Stunkel of La Vista, Mary Jane Chaika of Randal, Minnesota, Renate Chaika of Sauk Rapids, Joyce Chaika of Sauk Rapids.
Jim was preceded in death by his parents; stepfather, Al Smith; brothers, Tom, Phil, Jerry and Bill Chaika; and a nephew, Mike.
A memorial service will be held at 2 p.m. Friday, July 24, at Redeemer Lutheran Church in Hooper with Military Honors. Memorials may be directed to the family.
Ludvigsen's Hooper Funeral Chapel is in charge of arrangements.
To plant a tree in memory of James Chaika as a living tribute, please visit Tribute Store.
Obituaries Newsletter
Sign up to get the most recent local obituaries delivered to your inbox.