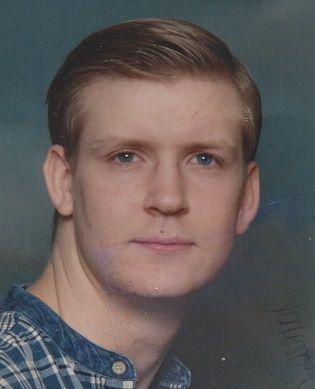 July 17, 1975 – Nov. 23, 2017
FREMONT -- Jeffrey Allen "Jeff" Acker, 42 years, of Fremont died Thursday, Nov. 23, 2017, at Fremont Health Medical Center in Fremont. Jeff was born July 17, 1975, in Fremont to Doyle and Catherine (Fredenburg) Acker.
He grew up in Fremont and attended Fremont Public Schools and graduated from Fremont Senior High School. Jeff married Teresa Leeper and they later divorced. He served in the U.S. Army Reserves. He had worked at Hy-Vee, Acker Excavating, and Hormel Foods. He and his brother, Alan, started Acker Tech Castings in early 2000.
Jeff loved being a machinist and enjoyed working on computers. He was very close to his brother, Alan, and had a deep love for his grandson and his family.
He is survived by his daughter, Misty Acker of Fremont; parents, Doyle and Catherine Acker of Fremont; brothers, Alan (Judy) Acker of Fremont, Bruce (Lynette) Acker of Branched Oaks, Lincoln, and Scott (Chris) Acker of Fremont; and grandson, Oliver Acker of Fremont.
He was preceded in death by his grandparents.
The funeral service will be 2 p.m. Wednesday, Nov. 29, at Moser Memorial Chapel in Fremont. Visitation will be Tuesday from 6 p.m. to 8 p.m. at the funeral home. Burial will be at Memorial Cemetery in Fremont.
Memorials may be directed to Ames Community Church, Ames.