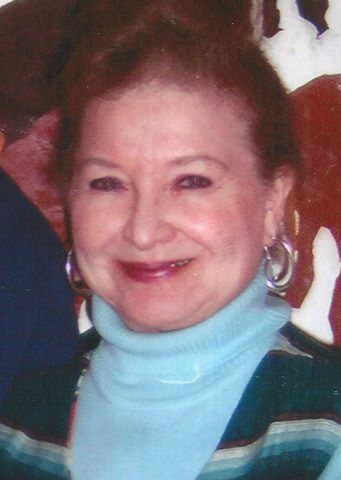 Sept. 18, 1938 – Nov. 22, 2017
FREMONT -- Judy Ann (Mierau) Doell Kahnk passed away Wednesday, Nov. 22, 2017, peacefully after a prolonged illness, surrounded by her loving family and friends at her home.
Judy was born Sept. 18, 1938, in Henderson to Raymond and Margaret (Siebert) Mierau. She was baptized and became a member of the Bethesda Mennonite Church in Henderson and graduated from Henderson Community Schools in 1956 where she was an active participant and won many awards in music and drama. She married James Doell in 1957 and worked in Kearney until 1962 while he completed a baccalaureate degree at Kearney State College. While at Kearney she received several "best actress" awards in community theatre. Following a move to Tekamah, she was employed at Dana College and completed two years of course work toward a baccalaureate degree. During this time she also adopted her pride and joy, daughter Mary Margaret. Following a move to Fremont and a divorce, she completed her degree at Midland Lutheran College (now University) in 1969 with majors in art and English and K-12 teaching endorsement. Following teaching positions at Arlington and Fremont Junior High school, she married Donald L. Kahnk in October of 1970, and retired from teaching to devote full time supporting the career of her husband and nurturing their blended family of five children. With strong Christian convictions, she cherished her formative years in a Christian home steeped in the Mennonite tradition and, in later years, the church services and adult Bible study at the Presbyterian Church, First Lutheran Church, and later Fremont Alliance Church and BSF(Bible Study Fellowship).
Judy was an accomplished artist in oils, watercolor and pencil drawing. She also enjoyed singing in church choirs, sewing, reading and regaling family and friends with humorous anecdotes pertaining to her much loved children and grandchildren.
She is survived by her husband of 48 years, Donald L. Kahnk; five children, sons, Rod (Patty) Kahnk and Lynn (Karen) Kahnk, all of Omaha, Dave Kahnk of Fremont and daughters, Susan (John) Kennedy of Fremont and Mary (Steve) Randall of Lewellen; eight grandchildren and seven great-grandchildren; sisters, Marcia Standingwater of Foss, Oklahoma, Genevieve Janzen of Hutchinson, Kansas, and Mary Kliewer of Buhler, Kansas.
Preceding her in death were her parents and brothers-in-law, Bob Standingwater, John Janzen and Leon Kliewer.
The funeral service will be 10 a.m. Monday, Nov. 27, at Fremont Alliance Church in Fremont Rev. Tom Nevius will officiate. Visitation with family receiving friends will be 3-5 p.m. Sunday at Moser Memorial Chapel in Fremont.
Burial will be at Memorial Cemetery, Fremont.
Moser Memorial Chapel, 2170 N. Somers Ave., Fremont NE 402-721-4490