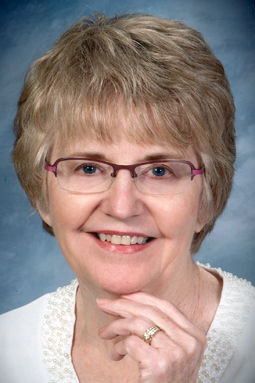 July 2, 1946 – May 30, 2020
Kathy Moll, age 73, of Fremont passed away Saturday, May 30, 2020, at Nye Legacy, Fremont.
Kathy was born July 2, 1946, in Julesburg, Colorado, to George and Mary E. Beam. She married Lee Moll of Hooper, Nebraska, and moved to Fremont to start her own business as a franchise of H & R Block income tax in 1971. She created her tax business at a time when few women were business owners. Kathy was dedicated to her employees and clients, many whom became close friends. Kathy was known to always be fair and honest. She believed in hard work and was known to be at work earlier than anyone and would close the door late.
Kathy loved music of all kinds and was a pianist. She was fun loving and enjoyed her Irish heritage, playing pranks and every opportunity to heartily laugh. Kathy loved her family. She enjoyed helping others, often anonymously. She served on the board and as a working team for "Children of Peace International," an organization that provides health care, shelter, food, safety and education for Vietnamese orphans in dire need.
Kathy loved new experiences and traveling the world. She often shared this love of travel with her family, including trips to Spain, Scotland and Turkey. Her purple convertible exemplified her spontaneous, fun loving spirit and her "go for it" attitude.
Kathy was a longtime member of Kiwanis and a devoted member of First Lutheran Church.
Kathy was surrounded by love from her family, caregivers and numerous friends.
Kathy was preceded in death by her husband, Lee Moll; her parents, George and Mary (Betty) Beam; and two brothers, Russell and Martie Beam. She is survived by daughter, Lisa and husband Kevin Beck of Fremont; granddaughters, Mallory and husband John Sisler of Denver, Colorado, and Sydney Iseminger of Omaha; brother, Gary and Shari Beam of Loveland, Colorado; sister-in-law, Nadine Beam of Oshkosh, Nebraska; sister, Cherrie Beam-Callaway and husband Richard of Fremont; brother, Greg and wife Kim Beam of Fremont; and numerous nieces, nephews, and friends.
The memorial service will be 9:30 a.m. Saturday, May 8, at First Lutheran Church (Livestream at www.Flcfremont.org). The Rev. Ernesto Medina will officiate. Burial will be in Ridge Cemetery, Fremont, and St. Elizabeth Catholic Cemetery in Oshkosh. Memorials are suggested to "Children of Peace International." The family will receive friends Friday, May 7, from 5 p.m. to 7 p.m. at the Ludvigsen Mortuary Chapel in Fremont.