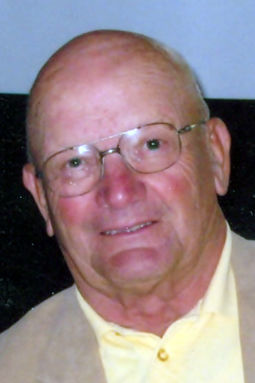 August 6, 1937 – May 16, 2020
Lewis Morgan, age 82, of Fremont died Saturday, May 16, 2020, at Nye Legacy in Fremont.
Lewis was born in Fremont on Aug. 6, 1937, to Lewis Sr. and Alma (Christofferson) Morgan. He married JoAnn Thomas on April 1, 1972, and to their marriage 2 sons were born. He was always so tickled and proud to tell the story of how their marriage came to be. They had dated nearly 2 years when on Feb. 29, 1972, JoAnn proposed to him. It was Sadie Hawkins day and most know that story of how the women were in charge of that day. He responded that he would marry her if he could pick the date. He picked April 1.
He attended schools in Fremont and graduated from Fremont High in 1955. Shortly after he enlisted in the United States Navy. He proudly served from June 1955 to July 1958 aboard 2 mine sweepers as an electrical engineer. The sweepers were the USS Illusive and the USS Implicit. He then worked at Valmont for many years followed by approximately 30 years at the R.E. Reutzel Gas Pipeline Co.
He was a founding member of the Fremont Airboat Club and was an active member until his death. He purchased a piece of land on a Platte River island about 30 years ago on which he built a cabin and fixed up the property. There were many amenities inside the cabin and outside for the air boaters, fishermen, hunters and family to enjoy. This precious piece of property vanished in the flood of 2019.
His hobbies included air boating, fishing, hunting, camping, golfing, gardening, and going to garage sales. He and his friend, Lee, golfed all of Nebraska's Public golf courses and many private courses. He was an avid Nebraska Sports fan. When his sons were young he was into Boy Scouting, having been a Scout Master. He was a problem solver who loved a challenge of finding a way to fix things.
Survivors: wife, JoAnn of Fremont; sons, Michael and Brian of Lincoln; sisters, Phyllis Perrin of Norfolk and Marion Themanson of Prescott, Arizona; JoAnn's 10 siblings and their spouses whom he dearly loved: Jerry (Jan)Thomas of Lincoln, Al (Judy) Thomas of York, Leona (David) Feiner of Mitchell, South Dakota, Bill (Rosemarie) Thomas of Macomb, Michigan, Ed (Connie) Thomas of Columbus, Dave (Connie) Thomas of Columbus, Carolyn (Bud) Lichtenfeld of Columbus, Joe (Tracy) Thomas of Columbus, Dan Thomas of Columbus, Rick (Kathy) Thomas of Columbus; nieces, nephews and other relatives.
He was preceded in death by his parents; brother and sister-in-law, James (Detta) Morgan; and brother, Jack Morgan.
Controlled visitation will be Tuesday from 2 p.m. to 7 p.m. at the Ludvigsen Mortuary Chapel in Fremont. A private family funeral will be held at the Ludvigsen Mortuary Chapel on Wednesday, May 20, with the services to be livestreamed beginning at 10:30 a.m. (www.Ludvigsenmortuary.com). Burial will follow in Memorial Cemetery. Memorials can be directed to the family.
To send flowers to the family of Lewis Morgan, please visit Tribute Store.
Obituaries Newsletter
Sign up to get the most recent local obituaries delievered to your inbox.