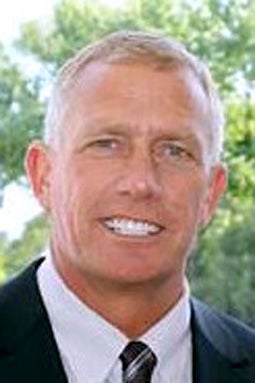 March 23, 1966 – September 7, 2019
Services for Paul J. Uher, age 53, of Dodge, Nebraska, will be on Tuesday, Sept. 17, 2019, at 10 a.m. at the St. Wenceslaus Catholic Church in Dodge. Interment will be at a later date. Visitation will be on Monday from 5 p.m. to 7:30 p.m., with a Vigil Service at 7:30 p.m., and will continue on Tuesday one hour prior to the service, both at the church. Minnick Funeral Chapel in Dodge is assisting the family with the arrangements.
Paul passed away as a result of a motorcycle accident near Clarkson, Nebraska, on Saturday, Sept. 7, 2019.
Paul James Uher was born on March 23, 1966, to Richard "Chink" and Darlene (Kluthe) Uher, at his grandparents' home in Dodge during a blizzard by Dr. Berans, a veterinarian. He was known as the "Blizzard Baby of 1966." Paul graduated from the eighth grade at St. Wenceslaus Catholic School and later from Dodge High School in 1984.
You have free articles remaining.
On June 19, 1987, he married JoDene Karloff. They had two daughters, Amy and Jackie. Paul was a hard worker, working at the West Point Dairy, Howells Elevator and for Walinga Grain Vacs for the last 22 years.
On July 1, 2005, he was united in marriage to Theresa (Miller) Wisnieski at St. Wenceslaus Catholic Church in Dodge. At this time he gained two more children, John and Jayne.
Paul was a member of St. Wenceslaus Catholic Church, was a member of the Dodge Fire Department for 25 years, he always enjoyed the Dodge Demo Derby—either as a participant or more recently as a judge. He also enjoyed hunting, bowling, camping, and generally being outdoors. Paul was always there to lend a helping hand. He loved spending time with his family and friends, especially the time he shared with the grandchildren.
Survivors include: his wife, Theresa of Dodge; children, Amy and Scott Reiner of Waverly, Nebraska, and daughter, Charlotte, Jackie and Jeremiah Schantz of Wisner, Nebraska, and children, Boston and Boyd, John and Nichole Wisnieski of Omaha, Nebraska, and children, River and Addison, Jayne Wisnieski and Adam Freese of Omaha, Nebraska, and daughter, Lennon; siblings, Dale Uher of Omaha, Nebraska, Mary Kay and Melvin Kreikemeier of West Point, Nebraska, Ronnie Uher of Deerfield Beach, Florida, Randy and Tammy Uher of Dodge, Nebraska, Barb and Dave Wordekemper of Fremont, Nebraska; and a host of nieces and nephews also survive Paul.
Paul was preceded in death by his parents and a sister-in-law, Karen Uher.
To plant a tree in memory of Paul Uher as a living tribute, please visit Tribute Store.