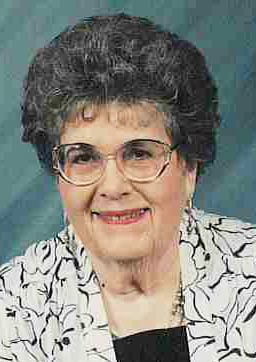 November 17, 1921 – October 20, 2019
Priscilla Hanson, 97, of Fremont, Nebraska, died Sunday, Oct. 20, 2019, at Dunklau Gardens in Fremont.
Priscilla Jane Rose was born on Nov. 17, 1921, in Fremont, Nebraska, to Guy and Georgia Anne Rose. She attended Fremont Public Schools. Priscilla married Maynard D. Hanson in 1940 in Papillion, Nebraska. Priscilla and Maynard started a trucking business in 1945: Hanson Transfer, Inc. They later divorced. Priscilla retired in the early 1970s. She was a member of Fraternal Order of Eagles 200 and Izaak Walton League of America. She truly enjoyed life; dancing, traveling and making many new friends.
Priscilla is survived by: son, Gary Hanson of Fremont,; daughter, Dr. Debra (Dr. Jerry) Ruppert of Lincoln, Nebraska; granddaughters, Julie Hope of Fremont, Jodi (Steve) O'Hara of Fort Collins, Colorado, Lori Ruppert of Lincoln, Nebraska; great-grandchildren, Steven, Sarah, Ashley, Vanessa; great-great-grandchildren, Mason, Ronan, Charlotte, Luna; honorable friends and new family members, Mark (Donna) Church, Lee Kanter, Herman (Ann) Kanter, Lily (Marc Sarosi) Kanter, Aaron, Max, Zeke, Nate.
Priscilla was preceded in death by: parents, Guy and Georgia Anne Rose; brother, Mizen (Pat) Rose; sister, Georgia Anne (Norman) Allen.
With special appreciation and gratitude to her son Gary, for his companionship, kindness and support for her over the years.
The family would like to thank Dunklau Gardens for their kind and caring staff members.
In my book of memories, worn, torn, and old, remember me, remember them, and so my story's told. We love and miss you Mom and Grandma.
A celebration of life for Priscilla will be held on Sunday, Nov. 17, from 1-3 p.m. at Dunklau Gardens' chapel in Fremont.