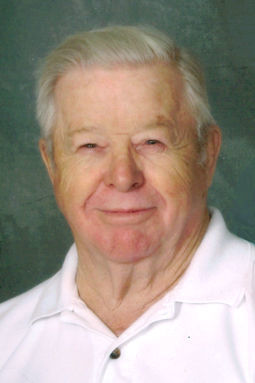 November 24, 1933 – May 8, 2019
Stanley Marquardt, 85, of Scribner died on Wednesday, May 8, 2019, at St. Joseph's Hillside Villa in West Point.
You have free articles remaining.
The funeral service was Monday, May 13, at United Evangelical Lutheran Church in Scribner, a Faith Ambassadors Lutheran Parish Congregation, with Rev. Dr. Nicki McIntyre and Deacon Junior Pribnow as officiants. Burial with military honors was at Scribner Cemetery with lunch following at the Scribner Community Center. Memorials may be made to the American Veterans Park. Arrangements by Stokely Funeral Home.
Stanley Darrell Marquardt was born on Nov. 24, 1933, to Chester and June (Heller) Marquardt on the family farm near Scribner. He attended country school to the eighth grade and graduated from Scribner High School in 1950. Stan worked for his dad on the farm before joining the United States Coast Guard in 1952. He was stationed in many places, including Iwo Jima for a year and was honorably discharged in 1960. On Aug. 31, 1954, Stan married Mary Canizaro in Vicksburg, Mississippi. The couple moved to the farm near Scribner where Stan continued the family tradition. In 1997 Stan retired and the couple moved to Scribner. On April 26, 2002, Stan married Joanne Brazda at St. Mary's Catholic Church in West Point. They moved to West Point in October of 2018.
Stan was an active member of his community, including being the President of the Dodge County Supervisors, President of the Scribner School Board, Commander of the Scribner American Legion Post 121, and member of the West Point VFW 4912. One of his favorite things to do was playing the community Santa Claus for many years. Stan wintered in Arizona for the last 25 years where he was known for his dancing and being a pool shark. He could be found golfing, bowling, water skiing, snow skiing, or playing cards. Stan also loved animals, especially his horse that he had trained since it was a colt.
Survivors include his wife, Joann, of West Point; children, Sonny of Phoenix, Darrell (Laurie) of Omaha, Christine (Bob) Meyer of Scribner, and Mary (Mark) Rice of Littleton, Colorado; stepchildren, Mary (Gary) Luebbert of Lincoln, and Michael J. Brazda, John T. (Jean) Brazda, and Mark A. (Sunny) Brazda, all of Bellevue; 28 grandchildren; 20 great-grandchildren; and sister, Marilyn (Paul) Harms of Fremont. Stan is preceded in death by his parents; wife, Mary in 1999; daughter, Barbara Marquardt; son, Donald Marquardt; stepdaughter, Ann Donnelly; grandson, Mark Helgenberger; and brother, LeRoy Marquardt.
To plant a tree in memory of Stanley Marquardt as a living tribute, please visit Tribute Store.