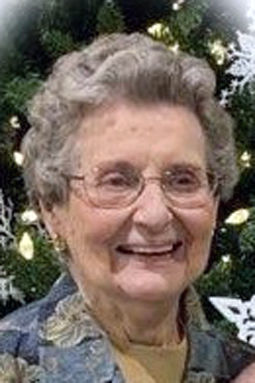 April 13, 1930 – February 5, 2020
You have free articles remaining.
Virgene Schuette, age 89, of Fremont, formerly of Mead, died on Wednesday, Feb. 5, 2020, at Methodist Fremont Health.
She was preceded in death by her parents and her husband Kenneth. Survivors: son, David (Alice) Schuette of Lincoln; daughters, Naomi (Robert) Schroeder of Jansen, Karen (Bill) Hartwig of Fremont, Valerie (Ron) Sukup of Winnetoon; grandchildren, Noel Johnson, Autumn Johnson, Karlene (Justin) Sommerfeld, Jocelyn, Kaitlin and Leah Sukup; and great-grandson, Greyson Sommerfeld; sister, Lois (Orlando) Mueller of Hooper; sisters-in-law, Luella (Gerald) Jahnke of West Point, and Joyce Schuette of Lincoln; brothers-in-law, Larry (Kay) Schuette of Raymond, Leon Schuette of Ocala, Florida, Delbert (Sally) Schuette of Denton.
Burial will be 9:30 a.m. Saturday, Feb. 8, at Immanuel Lutheran Church Cemetery in rural Hooper. The funeral will follow on Saturday at 11:30 a.m. at Good Shepherd Lutheran Church in Fremont with the Rev. Zachary Courie officiating. Visitation will be Friday with the family present from 5 p.m. to 8 p.m. at the Ludvigsen Mortuary Chapel in Fremont. Memorials are suggested to The Lutheran Hour or Redeemer Lutheran Church – Wahoo building fund.
To send flowers to the family of Virgene Schuette, please visit Tribute Store.