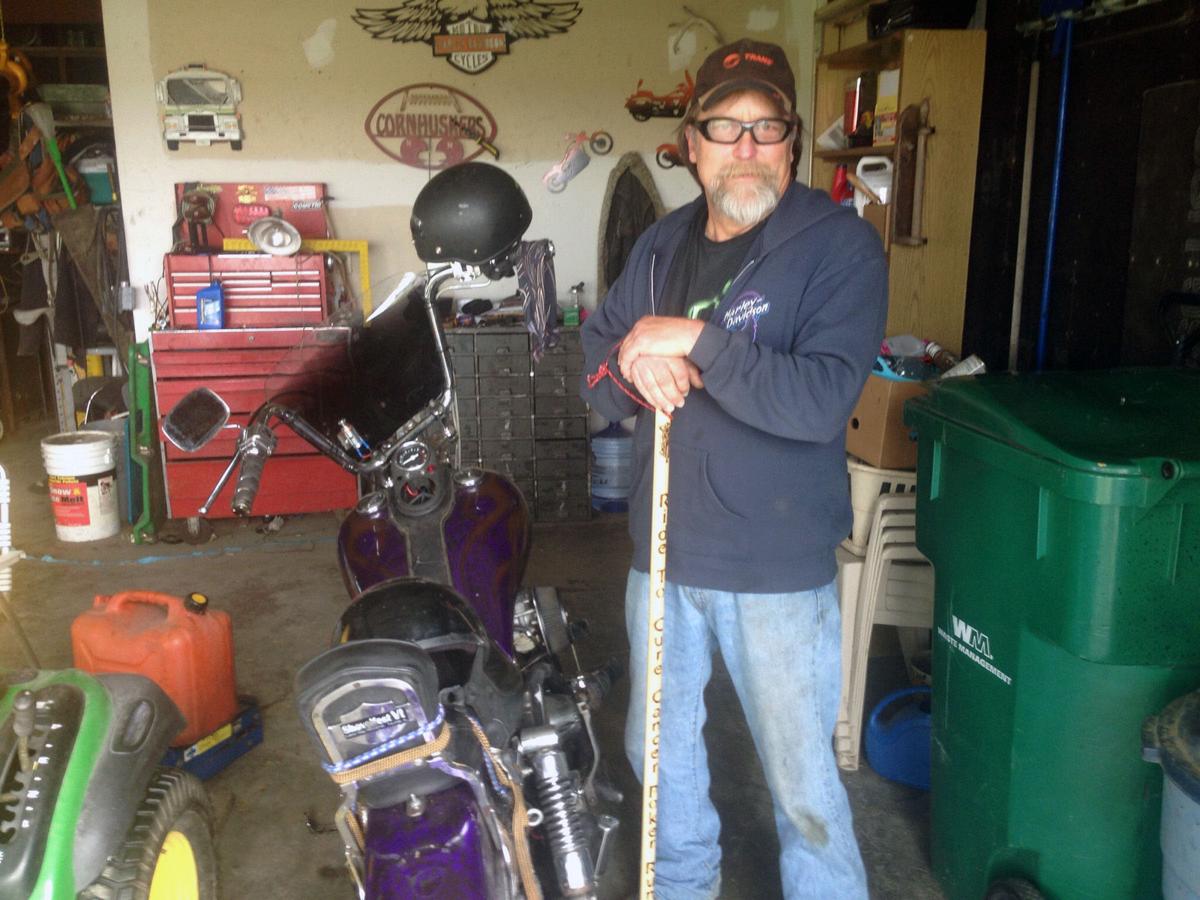 Ron Atwell doesn't remember exactly when it happened in October 2013.
One moment he was doing his job at Rosenbauer Aerials, the next thing he remembers is waking up after a three-week long coma.
His mind was foggy and everything was confusing. Life was a blur. When he woke up nothing made sense.
"The first thing I remember thinking is 'What the hell am I doing in Irvine, Calif.,'" Atwell said.
Atwell wasn't in California; he was in a hospital bed in Fremont. He had suffered a massive episode of sudden cardiac arrest. He learned throughout the next few days just how lucky he was to be alive.
Atwell was revived on three different occasions as paramedics rushed him to the hospital. He was also informed that if Rob Kreikemeier, CEO of Rosenbauer Aerials, and Tom Prado, a co-worker, hadn't performed cardiopulmonary resuscitation, he likely wouldn't have lasted long enough to make it on the ambulance.
According to the Sudden Cardiac Arrest Foundation, it is the leading cause of death in adults over age 40 in the United States. Nine out of 10 victims who have an out-of-hospital episode die. The numbers, though, greatly improve if a bystander is able to intervene. When intervention is provided by giving CPR and using an automated external defibrillator, odds of survival skyrocket to 40 percent.
After staying at Madonna Rehabilitation Hospital in Lincoln for three weeks, and completing three weeks of cardiovascular therapy and occupational therapy at Fremont Health Medical Center, he finally was able to reflect upon what had happened.
"I shouldn't be alive," Atwell remembers thinking.
Because of the serious brain trauma he suffered during the time his brain was without oxygen, Atwell was unable to return to work. It felt like a hopeless situation. Then he had an idea.
Atwell decided that he was going to do something to draw awareness to sudden cardiac arrests. Working with five people around the Fremont community, he started planning a poker run that would open peoples' eyes to its horrors, and also teach them how to conduct CPR if they happen to be with someone in cardiac arrest.
The Nebraska Ride to Revive Poker Run, scheduled for June 6, will offer participants a way to become more knowledgeable about the CPR procedures they should perform if they are with someone who goes into cardiac arrest.
Registration takes place from 9-11 a.m. at Doe's Place, 148 N. Main St. The cost is $15 for a single rider, and $20 for a single passenger to join. The goal is to have 125-150 riders for the event, Atwell said, and all proceeds will go toward installing AEDs in as many Fremont Police vehicles as possible.
Often times, police respond to a scene even faster than ambulances, he said, and currently only a handful of squad cars in Fremont are equipped with an AED. Devices are not cheap, running approximately $1,300 each, but if the proceeds of the Poker Run can purchase even one, than it is worth it, he said.
"I just want to really make a difference out there, and make it worth their while for saving my life by doing some good," Atwell said.
Stops on the Poker Run include Petersen Bar 75 in Herman and Roadhouse Lounge in West Point. At each location participants will receive one playing card. The final stop will be at Tin Lizzy Tavern in Fremont, located at 1628 E. 23rd St., and participants will receive another card.
Atwell will then draw the flop, turn and river cards, completing the five-card hand needed to play Texas Hold 'Em.
A variety of prizes, raffles and drawings will be available. Top prizes include a trip for two to Las Vegas, donated by Tin Lizzy's, and a $250 beginner rider's course from the Nebraska Safety Council.
A variety of local businesses will be making donations.
"They have all done a super job," Atwell said.
Finally, participants in the Poker Run will receive an instructional DVD on how to perform CPR in an emergency situation. It is not a formal certification video, he said, but it will teach people what they need to know if they have to react quickly in a situation.
The ultimate goal of the Ride to Revive Poker Run is to save lives.
Atwell hopes that drawing attention to the issue will allow for fewer families to agonize over losing loved ones. While Atwell still has his rough days, he tries to remain positive. He's lucky to be alive.
When he awoke from his coma, he remembers how scared yet relieved his family was. He lightened the mood with some humor.
"I don't remember anything, and I know that my family went through hell," Atwell said. "But I just remember teasing the kids and telling them that I just took a really long nap."
All donations can be mailed to PO box 1492 Fremont NE, 68026. Checks should be made out to Nebraska Ride to Revive. For any questions or concerns, contact Ron Atwell at (402) 719-8266.