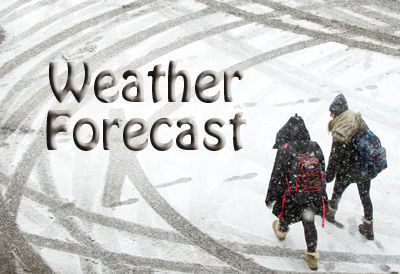 A powerful wind storm was expected to blow into the region Thursday morning and last until Friday.
Results of the storm are expected to cause difficult travel conditions, downed tree limbs and scattered power outages.
The National Weather Service is warning of possible blizzard conditions Thursday night into Friday.
An intense upper disturbance moving through the region will induce very strong northwesterly winds through Thursday night according to a Hazardous Weather Outlook from the National Weather Service in Valley. Locations west of Fremont can expect northwest winds from 25 to 35 mph with gusts up to 60 mph while locations east of Fremont can expect northwest winds from 20 to 30 mph with gusts up to 45 mph.
Total snowfall is expected to be 1 to 3 inches in Fremont and to the east and less that an inch to the west.
David Pearson, senior service hydrologist at the NWS Valley office, said total snowfall may be difficult to measure on Friday due to the gusting winds. Regardless, he said low visibility is likely throughout the day.
"We're expecting the real story, the bigger story, to definitely be the wind speed that is associated with the low visibility," he said.
Pearson recommended residents in the area work from home or avoid travel all together on Friday because of the potential visibility issues.
"We would certainly recommend no travel tomorrow in general and certainly traveling east is worse," Pearson said on Thursday. "That is where the heavier snow will be as you get further east, especially into the Omaha metro."
However, Pearson said the likelihood of widespread freezing on roads heading into the weekend is unlikely.
"I think the primary threat will still be really bad visibility and strong winds," he said. "High-profile vehicles may struggle at times, making travel overall fairly difficult."
The hazardous conditions will likely impact travel Thursday night from Fremont to the east.
The weather service has issued wind and storm warnings from Montana to Wisconsin and from the Canadian border to Oklahoma.
Strong winds will continue through Friday and are expected to diminish by Friday evening.
"It will be a nasty couple of days, especially on Friday," said Brett Rossio, meteorologist with AccuWeather Inc., The Tribune's weather consultant. "It's going to be really dangerous traveling Interstate 80 and I-29."
The areas most likely to see the worst travel conditions are north of Omaha, where heavier snows are expected, Rossio said.
Fremont is likely to see a weekend of highs in the mid to upper 30s and a mix of sun and clouds.