As a child, Michelle Steele really did try to run away with the circus.
Her parents had taken her to a Ringling Bros. and Barnum & Bailey Circus where she saw animal trainer Gunther Gebel-Williams. Steele told her parents she was going to the bathroom.
Instead, she walked through a curtain past dancing girls and clowns, one of whom asked where she was going.
"I'm going with Gunther, because I love him," the girl said.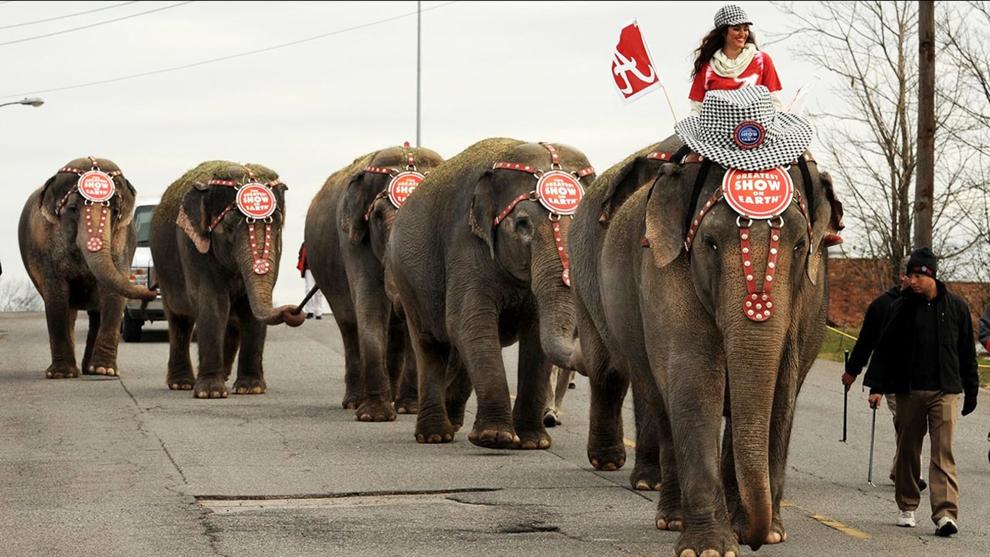 The clown chuckled, adding, "I think you'd better find your mom and dad."
Steele's mother — frantic by then trying to find her daughter — found the child. Steele returned to her parents, but never lost her admiration for the animal trainer.
A longtime fan of animals and of entertainers, including Elvis and Alan Jackson, the Hooper resident has had opportunities to work with animals and meet celebrities.
And at 61, Steele said she's fulfilled her life's dreams and found contentment.
Steele, who was born and grew up in Fremont, was very young when she developed a love of animals.
"I always had a pet and the pet was always my best friend," she said. "My parents always made sure I had an animal."
After graduating from Fremont High School, Steele said she worked for her dad who had a mechanic shop and gas station. She then got a job as a secretary for the Dodge County Sheriff's Office and said she took whatever training classes were available. She became involved in jailing and transporting female prisoners.
Steele later worked at the Dodge County Head Start in Fremont.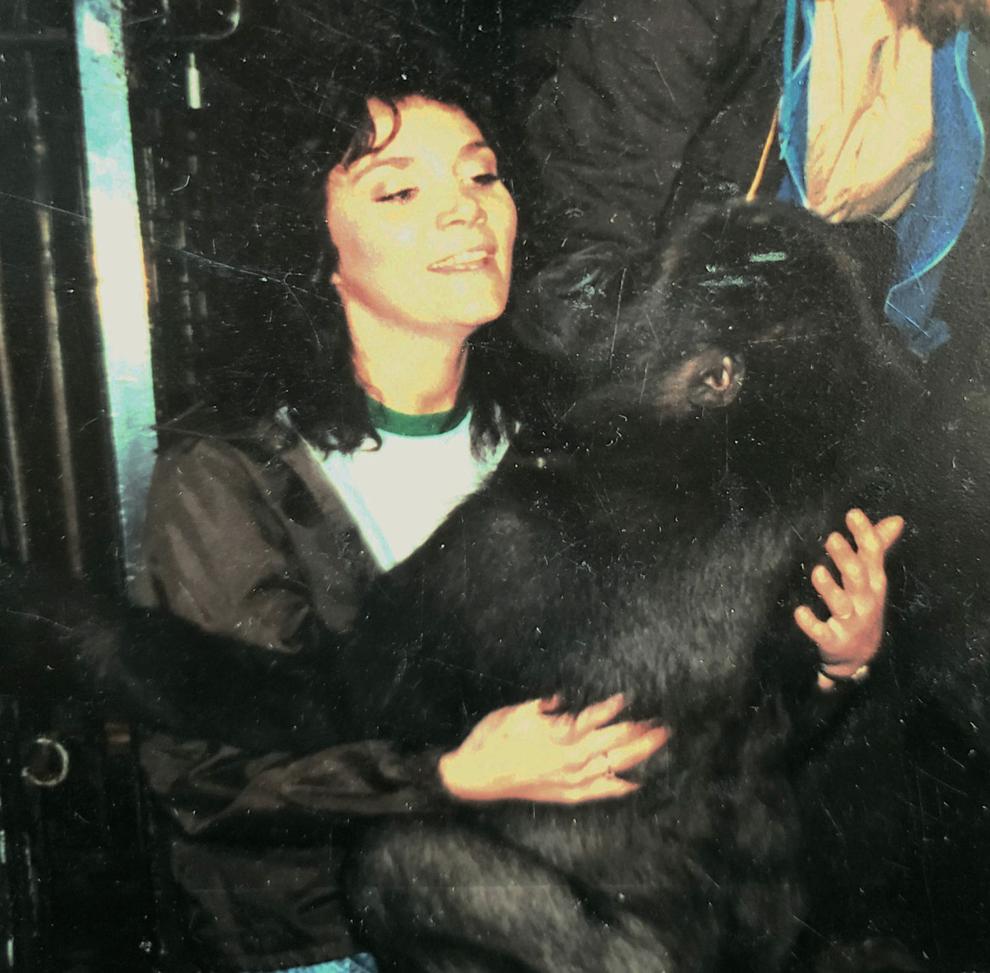 In the meantime, she learned more about Gebel-Williams, who became renowned as a trainer of elephants and tigers. She watched him work with animals when the circus came to Nebraska.
Steele said she'd go to train stations in Omaha or Lincoln and wait for the circus to come in.
"I would watch Gunther unload the animals and I would walk along the parade route with him and I'd watch as they'd line the elephants up and give them water and feed them. I would hang out at the doors of whatever auditorium they were performing at," she said.
She became familiar with a guy who handled the parade route. One day, he gave her a tour and introduced her to Gebel-Williams' personal manager.
Steele would get to meet Gebel-Williams. She told him how much she respected and had followed him for years. She said it would be an honor to clean his animals' cages or do any work for him.
"He was amazed and he was so humble," she said. "When he was in Lincoln or Omaha or anywhere around, he welcomed me into the circus and let me help him."
Steele said she saw, firsthand, how Gebel-Williams treated the animals.
"He treated his animals with love," she said. "He never abused his animals. I watched him. If an animal didn't want to do an act or a trick, he didn't make them. He let them stay in their cage and he'd get another tiger out."
She'd help feed elephants.
"Elephants are very, very affectionate," she said. "He had one elephant that was so attached to him that if you got close to him while he was near that particular elephant, she would bat you away — if you were a female. Males would come up by him and she was fine, but if you were a female, she was very jealous."
She enjoyed feeding the elephants.
"I'd feed the elephant a peanut and the flap on the end of his nose would pick up that little tiny peanut and he would eat it and that would just amaze me," she said.
Steele enjoyed her opportunities with the circus for about three years.
Years later, she was deeply affected when Gebel-Williams died in 2001 of a brain tumor. He was 66.
"It was one of the hardest deaths I've ever had to deal with," she said.
But before then, her love of animals would lead to other adventures. She moved to Lincoln, where she worked in a bank. She also did volunteer work at Omaha's Henry Doorly Zoo, starting in the late 1980s.
She and other volunteers gave tours and helped with children's classes. She remembers "Teddy Bear Day." Children brought teddy bears.
"We'd fix up their teddy bears like it was a regular surgery," she said. "We'd sew on their eyes and the staff would wear medical outfits."
Steele would drive from Lincoln to Omaha nightly. On Friday nights, she'd ride as a volunteer with Zoo Security until the early morning hours and then drive home. She'd be back at the zoo on Saturday morning and then do the same on Sunday.
"I loved the animals so much," she said. "I just wanted to be around animals. That's where my happy place was and that's where I felt the most at peace."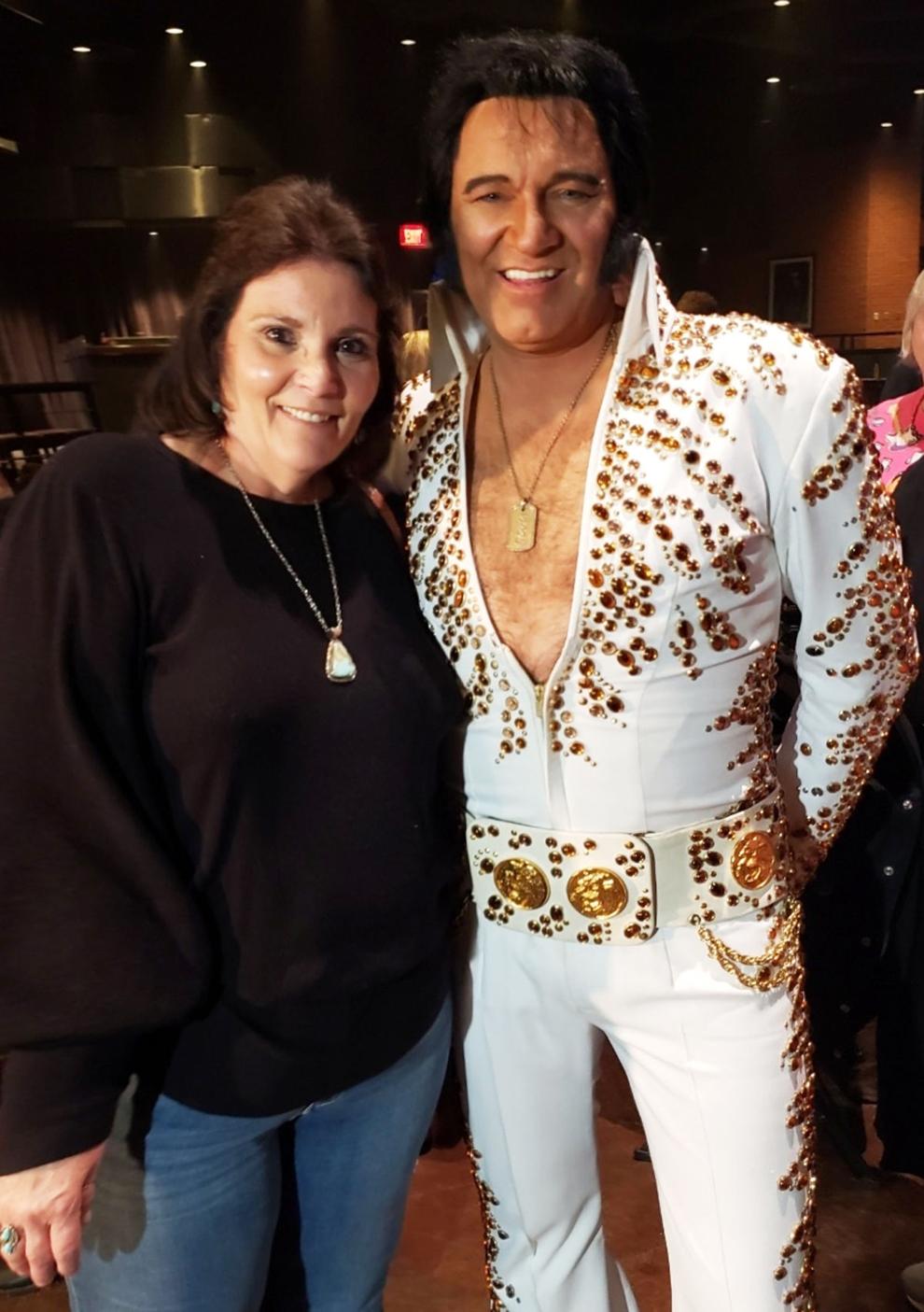 She'd also find enjoyment through music and become a big fan of Elvis and, later, Alan Jackson.
Steele, who's also loved the King of Rock and Roll since she was a child, said she got to see him at his last Omaha concert in June 1977. He died that August.
"From the first time I saw him on TV or heard his songs, I fell in love with him," she said. "When I was little, I used to pile up the encyclopedias in front of the TV and get the little 8-millimeter camera out and videotape all of his performances on TV so I could watch them over and over."
Why the continued fascination?
"I think that he is not only the best-looking man that God ever created, there's never going to be another voice as beautiful and as great as his voice was," she said.
Now, she follows Elvis Tribute Artists — ETAs — traveling to Iowa, Kansas, Oklahoma, Arizona and California to see them perform and bring his presence to life on the stage. She has posters, plates and a variety of other Elvis memorabilia.
Steele's also a big fan of Jackson and won the opportunity to eat breakfast with the down-to-earth country star and his family in the early 1990s.
She was nervous at first.
"It wasn't long and I just felt so at home and he was so relaxed," she said. "I felt like I was at a friend's house."
Steele eventually moved back to Fremont. She's been working part time at Red's Welding and Supply in Hooper. About six months ago, she started selling Paparazzi Jewelry over the Internet.
She's enjoyed taking cruises with her best friend, Diana Blumer of Omaha. COVID-19 has halted the women's travels for now, but she hopes for more opportunities ahead.
"I've gotten to do everything I've ever wanted to do in my life," Steele said. "My life is totally fulfilled. My life is so filled with my (Fremont Alliance) church and my family and my friends. I'm very, very grateful. I have had a very adventurous life. I'm very content and very happy."
The tale of the "Loneliest Elephant"
The tale of the "Loneliest Elephant"