Probation growing pains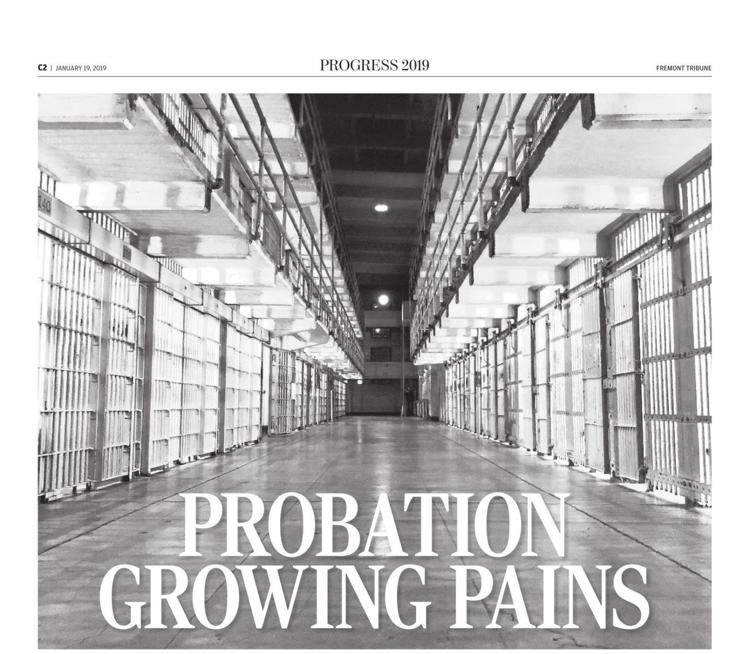 Progress 2019: New probation laws see "growing pains"
In 2018, the local justice system in Dodge County found itself navigating a new responsibility: rehabilitating individuals returning from the state prison system.
Hundreds of ex-offenders completing prison sentences were returning home. But for many, prison was the easy part. The real challenge was just starting. Now, many were embarking on the second part of their sentence, which would be served within their communities.
Beginning in 2015, prison sentences on class III, IIIA and IV felonies started to include a mandatory sentence of "post-release supervision," an intensive rehabilitative probation program that requires offenders to pursue services after prison in hopes of keeping them out for good.
But county officials say the sentencing change has had consequences on offenders and local justice systems alike.
It shifted a new class of higher-risk felony offenders onto new and demanding regimens of supervision. And it shifted the burden of supervising them from the state to the counties.
"The rehabilitative process falls back on the probation office and the county attorney's office and the courts, because when people come back in the community from their prison sentence, they have to report to probation and they begin their term of PRS," said Dodge County Attorney Oliver Glass.
Post-release supervision was created as part of a package of reforms passed in the 2015 criminal justice reform law known as LB605. The law also created a "presumption of probation" directing judges to put offenders on probation on most class IV felony cases, which led to an increase in community-based probation sentences in lieu of prison.
The law took aim at the state's overcrowded prison system, then at 159 percent capacity and now under mandate to make significant reductions by 2020.
But it also put more individuals into community services that are already dealing with high volumes and limited resources. And it put local justice systems in charge of an increasing number of individuals who face legal repercussions for violating the terms of their probation or post-release supervision.
That brings more cases before an already-crowded court docket, and potentially more inmates into a rapidly growing jail population housed in Saunders County.
"Probation now has all these people they have to deal with, either through presumption or post-release supervision," said District Court Judge Geoffrey Hall. "I know that the court system has been efforting to ramp up, but it takes time, effort and dollars, so it's a burden on the system."
Last year was Dodge County District Court's busiest caseload on record. In 2018, the court saw 891 filings, the most since at least 2007 and up from 766 in 2015, according to the Nebraska Judicial Branch.
Felony probation and post-release supervision contributed to that growth. In 2018, there were 50 motions to revoke probation or post-release supervision filed in Dodge County District Court, according to the district court clerk's office. In 2017, there were only 13, and in 2015, there were only three.
Hall has previously expressed frustration with the large number of motions to revoke post-release supervision being filed in court.
"These people get in trouble, I have to issue an arrest warrant, they get court-appointed attorneys and they spend time in jail and many of them don't seem to be inclined to change their ways," Hall told the Tribune in an October interview.
An individual may violate their probation or supervision by committing a new crime, but may also receive sanctions for things like missing classes, testing positive for drugs or alcohol, or missing scheduled drug tests. Punishments can include administrative sanctions, like additional classes, or custodial sanctions -- short bursts of county jail time that rarely last more than a few weeks.
A motion to revoke felony probation or post-release supervision can be filed in court if a probationer has amassed 90 days worth of custodial sanctions, committed a new crime, or absconded. Once a motion is filed, that will bring the individual back before the court and could place them in jail as their case progresses.
If revoked, a probationer could be incarcerated in either prison or jail to serve out the remainder of their time. But data released by the state's Office of Probation Administration in November shows that burden is increasingly falling on county jails.
In the 2015-2016 fiscal year, 57 percent of all individuals revoked from felony probation and post-release supervision in the state were sent back to prison, compared to 43 percent to the county jails. This past fiscal year, those numbers reversed: prisons housed 37 percent of revoked probationers, while jails housed 63 percent.
Seventy percent of traditional probationers successfully complete probation, according to statewide data. Only 35 percent of discharges from post-release supervision last year were successful. Another 32 percent were classified as "unsuccessful completion," where they were not revoked but failed to fulfill all the requirements. And another 32 percent were revoked.
Even those who were discharged successfully may have faced custodial sanctions at some point in their term. -- there were 1,795 custodial sanctions issued statewide last year, up from 1,056 the year before.
Many, Hall and Glass included, see the value of LB605, and understand the state's need to find solutions to its prison conundrum.
"It's very expensive to house prisoners, and I think history would show it's probably not always the best way to deal with, especially, non-violent crime," Hall said. "Change is hard, and with change comes issues, and I think we're in that process right now."
Patty Lyon, chief probation officer for District 6 office, the local arm of the state probation agency, is hopeful that the system will help offenders in the long run by giving them the tools to keep them from re-offending -- ultimately improving community safety. Additionally, the state probation office notes that keeping people on probation has a significantly lower price tag than keeping them in prisons.
But the new law has created some "growing pains" for counties, she acknowledged.
Previously, the only system of post-incarceral supervision in Nebraska was parole. But parole violators were sent back to prison -- not jail -- and the supervision was less intense or rehabilitative than probation or post-release supervision.
And because parole is only granted to prisoners who are released before they'd served their maximum prison time, many prisoners avoided it entirely by choosing to stay in prison for their entire sentence, a practice known as "jamming out," meaning that they'd be released without any supervision.
By design, the probation system is dealing with a higher-risk population that traditionally received prison time and often avoided community supervision. But even in cases where they aren't successful, those individuals are getting services that they've never had before. The state probation office says that research shows such supports can help reduce recidivism in the long run.
"These are participants that never had [PRS] before and in many cases don't want it," Lyon said. "But those are also the individuals that once they accept the program, or accept what's being offered to them, they can make huge changes, too."
Among the biggest challenges in compliance with post-release supervision is getting offenders to buy into it once they leave prison. Often, they see it as a second punishment.
"A lot of guys and gals that's on that post-release supervision, they really resent it," said Jim Jones of the Lincoln-based Community Justice Center, which works with ex-offenders returning to the community.
Chelsea Burk understands the feeling. The Lincoln native and mother of two is currently serving yearlong post-release supervision out of Lancaster County, after completing a prison sentence on a 2016 charge of possessing methamphetamine. She left prison in July -- serving only nine months of her 18-month sentence after receiving good time -- with a new lease on life: sober and with money saved up from a work-release program.
Her post-release supervision sentence was more daunting than her prison sentence, she says. She was required to maintain employment while also attending early morning classes and drug tests three times a week that wouldn't allow her to be even a minute late. She couldn't associate with people who had criminal records, ruling out just about everybody she knew. She felt lonely and anxious.
Since September, Burk has made significant strides, remaining sober and employed, making new friends and reconnecting with her family in North Platte. But early on, overcome with loneliness and anxiety, Burk relapsed. She felt overwhelmed and started to miss classes and drug tests. She served two custodial sanctions of five and 15 days, and the fear of losing all the gains she'd made in prison drove her to do better.
But while she believes that the strict regimen is necessary to get through to offenders, she also notes that probationers may face a slew of challenges that require more flexibility from the system: a lack of reliable transportation to get to mandatory appointments on time, unexpected changes in probation officers, mental health issues and substance abuse relapses. Some probationers, she says, "can't fathom" maintaining the demanding schedule that probation requires, and often leave prison without the supports necessary to help them.
"People that go to prison, there's an underlying factor to what happened, and a lot of times it's mental health, and sometimes it's the substance abuse that's deteriorated mental health," she said. "This is an uncomfortable, icky feeling to be out here doing things by myself. If you don't know that that's coming, it's going to cause some problems -- it's going to cause you to end up right back in court."
Dodge County, with an average daily jail population that has grown from 61 to 81 since 2012, is not alone in seeing new strains on its justice system. Nationally, pretrial incarceration rates in rural county jails have increased 436 percent between 1970 and 2013, according to the New York-based Vera Institute of Justice.
The consequences of mass incarceration are often felt more acutely at the local level, where there are fewer resources and less space to accommodate growing volume, says Jasmine Heiss, the director of outreach and public affairs for Vera's In Our Backyards project, which studies incarceration trends.
Sentencing reforms have played a role in driving jail growth nationwide, Heiss said. That's because probation, seen by lawmakers as an enticing alternative to incarceration in states with overcrowded facilities, often simply becomes a nebulous extension of the incarceral system.
Officials should use discretion when deciding which violations trigger an incarceral response, she said. Glass noted that his office is working to do that, and communication with Lyon's district 6 office on finding other solutions is ongoing.
"These systems just create a tripwire for people to go back into [incarceral] systems," Heiss said.
Fund spurs housing development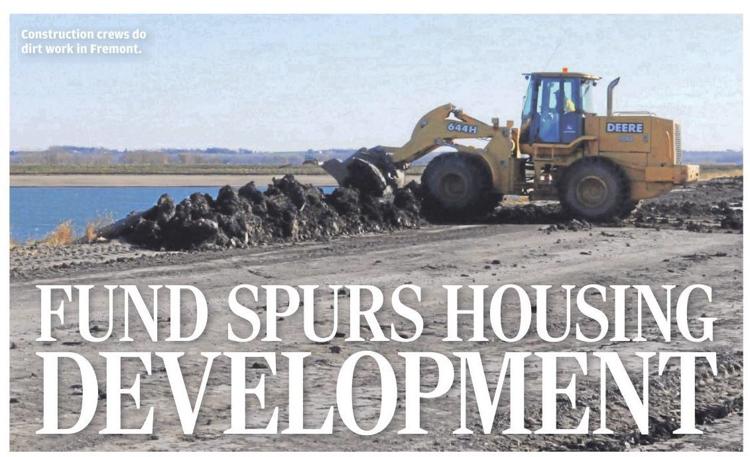 Progress 2019: Fund spurs workforce housing development
After establishing the Dodge County Investment Fund in 2018, the Greater Fremont Development Council is looking to continue to spur workforce housing projects in the community through the revolving loan fund in 2019 and beyond.
Along with continuing to provide "gap" financing to developers, like the Morningside Crossing apartment complex which received $1 million from the revolving loan fund last year, the Greater Fremont Development Council (GFDC) is also looking to extend funds to homebuyers before the calendar turns to 2020.
According to GFDC Executive Director Garry Clark, the Dodge County Investment Fund (DCIF) was created partly out of the need for workforce housing throughout Dodge County as laid out by a 2017 County-Wide Housing Study completed by Hannah:Keelen Associates of Lincoln.
"That was really the genesis of this whole thing," he said.
That report estimated the housing target demand in the county at 858 housing units by 2022. In Fremont, the target was estimated at 676 units--and those numbers looked to increase with the creation of hundreds of potential full-time employment opportunities coming to the community, said co-author Tim Keelan in 2017.
"Around 1,500 units are going to be needed in Dodge County overall—and around 1,200 units for Fremont," he said when presenting the study's findings in late 2017. "The first number is kind of conservative—you definitely need to address it."
The study also found demand across demographics--including young professionals, families, seniors, and people of low, middle and high incomes.
"It's really about heads and beds," Clark said. "We don't have enough people and the people we do have we need spaces to call home."
Along with contributions totaling $1.03 million from area businesses and government entities, the DCIF was also funded through an $850,000 matching grant from the State of Nebraska through the Rural Workforce Housing Investment Fund which was created with the passage of the State Legislature's LB 518 Rural Workforce Housing Fund Bill in 2017.
Through the bill, state lawmakers channeled about $7 million from the Affordable Housing Trust Fund into the new rural workforce fund to help housing development projects in counties of less than 100,000 residents.
GFDC was one of fourteen agencies who received the first round of grants, after showing they could match the state funds on a dollar-for-dollar basis.
The fund received contributions from the City of Fremont, Lincoln Premium Poultry, Fremont Beef Company, Fremont Contract Carriers, First National Bank, and the Fremont Area Community Foundation. The City of Scribner also donated to the fund.
After growing the DCIF to a total of $1.88 million through local contributions and the matching $850,000 grant from the state, GFDC authorized the first loan from the fund to developers of Morningside Crossing which broke ground in Nov. 2018.
Morningside Crossing is being developed by Pure Properties, LLC and will be located near the intersection of U.S. Highway 275 and Morningside Road across from Fremont Contract Carriers and Eagle Distributing.
The mixed-use development is planned to be completed in three phases including a first phase 108-unit apartment complex and eventually totaling 300 units. The development will include a walking trail, dog park, resort style pool, and other amenities as well as commercial development.
"Our goal is to provide quality housing for the people of Fremont," developer Spencer Lombardo said at the groundbreaking. "I don't think Fremont has seen an apartment complex this size or magnitude in about 20 years."
While the DCIF provides funds to large multi-year developments like Morningside Crossing, it can be utilized for a variety of projects including several second-story housing renovations being undertaken in Downtown Fremont in 2019.
According to Dodge County Housing Program Manager Kelly Gentrup, three applications for funds to complete renovation projects in Downtown Fremont have already been approved.
"There are five units being renovated and the developer that has applied for these funds is going to try and bring some more housing to Downtown Fremont," she said.
Gentrup says the applicant for all three projects is Murray Property Management, LLC. and will include renovations to second-story apartments in the Fremont House at 631 N. Park Avenue., the old Northwest Bell Telephone Building at 630 N. Park Avenue and the building that formerly housed Fia + Belle at 84 W. Sixth Street.
Along with providing loans to developers, Clark and Gentrup are also working toward using the DCIF to assist homebuyers and renters in the community as well.
Clark says that could potentially mean offering First Time Homebuyer Assistance to local workers through their employers or other small loans to assist those looking for housing in Fremont and Dodge County. 
While that potential program has not yet been unveiled by GFDC, Clark says the goal is to roll it out this calendar year. 
Airport a necessity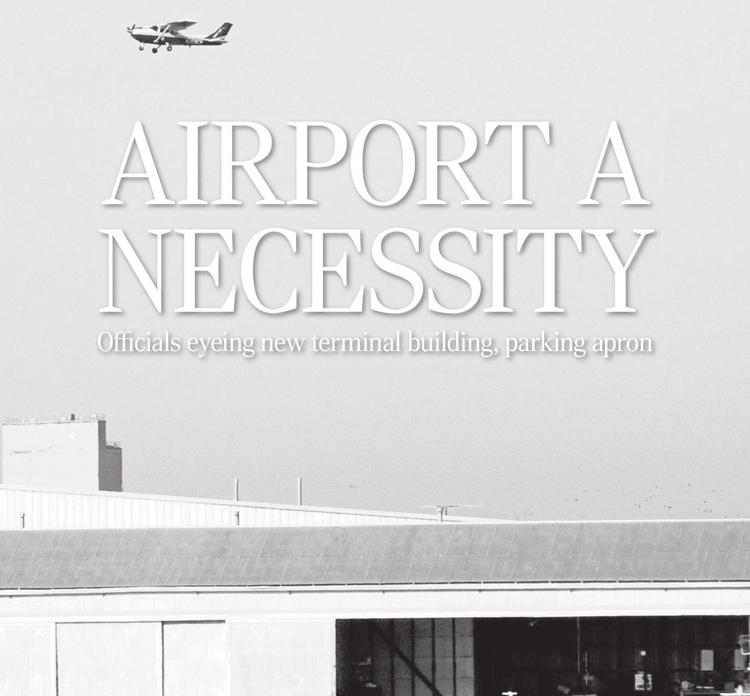 Progress 2019: Airport necessary to community
You don't have to tell Brian Newton that an airport is important to a community.
"Businesses might not locate or stay here without an airport," Fremont's city administrator said.
And businesses mean jobs and money for the community.
That's one reason why plans are in the works to build a new terminal and aircraft parking apron and, hopefully, add more aircraft hangars at Fremont Municipal Airport, which is on the west side of town.
A 2018 terminal area master plan for the airport lists a variety of plants, stores and offices that now use the facility.
Those businesses include: HyVee Food Store; Costco; Walmart; Menards; Taylor & Martin; ADM; 3M; Fremont Beef; and Oil Gear.
The airport's importance to the community was outlined in a 2017 presentation to the Fremont City Council by Bob Crain, project manager of aviation services for Burns McDonnell in Kansas City, Missouri, made the presentation.
The presentation contained the following information:
• More than 50 aircraft are based at the airport.
• Each year, the airport has 22,300 operations (aircraft take-offs or landings), according to statistics from FlightAware, a company that tracks pilots' flight plans.
• Of these operations, 12,200 are by local-area aircraft and 10,200 from visitors. The average stay for out-of-town aircraft is 6.5 hours.
• Visitors — many of whom come to Fremont on business — come from coast to coast to the airport.
Various businesses have aircraft at the airport.
"We have numerous businesses that maintain aircraft out there and those aircraft are an essential part of their business operation," Newton said.
Newton cites Taylor & Martin, which conducts auctions of semi-trailer trucks and large equipment across the country.
"They load up staff and fly to these auctions every week," Newton said. "Without an airport in Fremont, we'd be hard-pressed to probably keep that type of business here. Because if we didn't have an airport, they'd likely locate their employees where they were close to an airport, simply because their business is so intricately tied to the airport."
Costco poultry plant personnel uses the airport.
"We see more, smaller jets landing at our airport, because of business conducted in Fremont than we ever have," Newton said.
Helicopters, including one used by a medical business, are kept at the airport. The helicopter used by Methodist Fremont Health lands and refuels at the airport.
"They're purchasing fuel and we're getting sales tax and revenues from the fuel that would be going elsewhere if we didn't have an airport," Newton said.
The airport, itself, provides jobs.
Fremont Aviation began operation here in 1994 and provides maintenance, private pilot and instrument instruction and Christmas light rides. It employs two mechanics, a secretary, two instructors, a commercial pilot and three line personnel, states data provided by Jim Kjeldgaard, the fixed based operator. Newton also said they conduct annual inspections and repairs.
The airport has other uses.
Crop dusters come every summer and set up operations here, moving out again in the fall, Newton said.
The Civil Air Patrol (CAP) leases an older building, listed on the National Register of Historic Places. Every summer, cadets from across the nation come here for training.
In addition, the Rotary Fly-in Breakfast and July Fourth fireworks show are held here.
The area of the airport is about 320 acres. Newton said the city owns the ground on which the airport sits. What's not used for airport purposes is leased out for crop production.
Newton said the city does snow removal, mowing and maintenance on buildings at the airport, along with administration and paperwork.
The airport generates revenue from various sources. In 2017, the airport received $163,658 in revenue. Revenue sources were: hangar, pad rent and water: $83,850; rent of about 250 farm acres, $55,669; fee from FBO, $18,486; fuel flow fee, $5,005 and interest income, $648.
In 2017, the airport's expenditures exceeded revenue.
Newton noted that the airport operated at a loss in 2017 with total expenditures at $186,120.
"We spent $53,647 for consulting and engineering for the apron and terminal," he said. "We spent more money on hangar repairs than we had in previous years."
Repairs and maintenance at the airport totaled $37,297.
The airport had a gain in 2016, however, when it had $146,252 in revenues and $105,912 in expenditures.
Preliminary figures from the city for 2018 also indicate the airport had a gain last year with $137,501 in revenue and $120,481 in expenditures.
The airport, itself, has a decades-old history. In 1940, John Siems accepted the job of manager of the airport's fixed base operator. His and his father built a two-stall hangar on an 80-acre stubble field, where the present airport stands.
Construction of a brick hangar started in 1941, states information provided via Fremont Aviation.
Bricks for the hangar came from a Fremont schoolhouse that had been torn down. The hangar part of the building was once the office and shop area. The front of the hangar was built as apartments for pilots in training programs and now houses the CAP.
Bulk hangars were added in the 1950s and 1960s.
The addition of T-shaped hangars came in the 1980s and 1990s. The advantage of T-hangars is that more planes can be fit in a certain amount of space, because of the units' shape. The airport also has some 50 by 50 foot and 50 by 60 foot hangars.
In the airport's early years, runways were grass strips.
A runway and a taxiway were paved in 1947. The runway was extended to 5,500 feet in 1995 to provide more safety and accommodate growing corporate traffic.
In 2010, the runway was extended to 6,350 feet.
The current terminal was built in 1962, the Burns McDonnell report said. The facility needs new heating and air conditioning systems and other upgrades.
It lacks Americans with Disabilities (ADA)-complaint access and amenities.
The new terminal, set to be situated southwest of the current one, will be closer to the runway.
That location would let staff in the terminal better monitor the runway and be able to see incoming planes, said Dave Goedeken, Fremont's director of public works.
The new terminal would be on the northeast side of the new parking apron.
Newton said the current apron is worn out and needs to be expanded to accommodate more activity and larger planes.
The new parking apron will encompass an area of approximately 6,000 square yards. The apron will fit up to 10 smaller or four larger aircraft.
Plans are to extend Taxiway B to connect the existing terminal area.
Newton said there currently are no plans to expand the airport other than the terminal and apron.
The existing runway will stay the same length in the foreseeable future, but at some point, a parallel concrete taxiway will be extended, Goedeken said.
Future plans include adding and centrally locating aircraft hangars in the new terminal/apron area.
"Right now, we kind of have them scattered to the west. We've got some to the south and around the (current) terminal," Goedeken said. "The future plan of growth would be more to try to fill in that area around the proposed terminal with hangars."
Newton said there is a demand for more hangars and during an Airport Advisory Committee meeting in December, Kjeldgaard confirmed that all the hangars at the airport are full.
"We're constantly getting people asking if we've got any hangars," Kjeldgaard said.
During the meeting, Eric Johnson, a committee member, talked about the Revolving Hangar Loan Program. This is an interest-free loan from the Nebraska Department of Transportation's Division of Aeronautics. Johnson said the city would apply for the funds.
The state's aeronautics commission, which meets quarterly, would review the application and make an award based on available funds.
Johnson added that federal money couldn't be used for the hangars, because all those funds are going toward the apron and terminal.
Newton stressed the advantages of being able to get federal dollars for projects.
"We're fortunate that airports across the United States get federal funding from the FAA (Federal Aviation Administration)," Newton said. "If you plan it correctly, you can leverage those FAA funds with local funds and you can — not only maintain — but improve your airport."
Anna Lannin explained how the federal funding works. Lannin is planning and programming division manager of the Nebraska Department of Transportation, Division of Aeronautics.
Lannin said Fremont is licensed by the state as to operate as a public use facility and is classified as a regional airport.
"We are planning to update the system plan soon and the airport categories will be reviewed and redefined at that time," Lannin said.
She did note that it's difficult for a regional airport, which not only supports its local community but the regional community around it. It's also not easy because of competition from larger airports and the economics of flying an airplane.
There are 80 public use airports, 21 of which were classified in 2002 as regional airports.
"In Nebraska, there are 73 airports eligible to receive federal funding and most have received and Airport Improvement Program (AIP) grant," Lannin said.
Federal funds are received by the state and dispersed to the airport sponsors to reimburse them for eligible expenses for projects with the AIP grant.
Work continues to make airport improvements and those involved hope plans will take off soon.
A look at LB840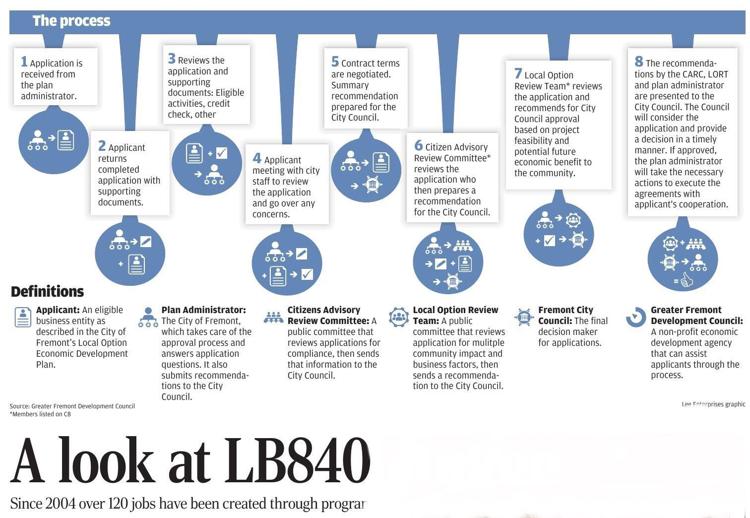 Progress 2019: A look at LB840
What do a baseball league, childcare center, drone school and a movie set have in common? 
In Fremont--the answer is LB840 funding. 
In 2018, the Fremont City Council approved Local Option Development loans to bring to town a wood bat baseball league team now named the Fremont Moo, as well as the Infinite 8 Drone Institute. And it helped Pearl Academy develop a 24-hour childcare facility. These loans were made possible by the legislative bill originally passed by the Nebraska legislature in 1999. 
The original bill passed back in 1991 made way for towns and cities across the state to adopt and implement an economic development plan which could be implemented through local option sales taxes or property taxes. It also requires that a community vote be held to approve both the funding mechanism and the economic development plan itself. 
In Fremont, that economic development plan was originally adopted in 1999 when voters approved the adoption of a one-half of one percent sales tax for five years to fund streets and the plan. 
That sales tax expired in 2004, but was amended by Resolution 2004-017, extending it until Sept. 2019. 
In 2014, voters approved another extension of the one-half of one percent sales tax another 10 years until Dec. 2024. 
That extension also equally funded street construction and renovation, the Fremont Police and Fremont Fire Departments, as well as the economic development piece which allows for loans to be made to businesses like the Expedition League, Pearl Academy, Infinite 8 Institute and many others. 
"That half-cent is split evenly between those three," City Grant Coordinator and Executive Assistant Lottie Mitchell told the Tribune. 
While LB840 loans given to businesses must go through an application and vetting process which includes reviews from both the Local Option Review Team and Citizen Advisory Review Committee as well as final approval by the Fremont City Council--expenditures from the infrastructure and public safety categories are approved through the city's budgeting process. 
In 2018, the total collected from the one-half of one percent sales tax came out to approximately $2.4 million--with $800,000 going to each category of infrastructure, public safety, and economic development. 
When it comes to doling out the economic development dollars to applicant businesses, Mitchell says the goal is just that--to spur economic development. 
"The goals are to create jobs, increase taxbase and increase quality of life," she said. "The things that help a community grow and thrive." 
Funds are offered to businesses in the form of low or zero-percent interest loans and performance-based forgivable loans (grants), based upon the creation of new jobs and investment in Fremont. Businesses are also required to provide matching funds for their respective projects. 
For example, in 2018 the Fremont City Council approved a $250,000 forgivable loan to the Expedition League which led to the creation of the Fremont Moo baseball team. 
The terms of that forgivable loan require the Expedition League to maintain a team in Fremont for a five year period. 
In the case of Pearl Academy, the early childhood education and care center received a $71,121 loan which was split into two portions. 
The first is $35,561 in a forgivable loan that is subject to Pearl Academy maintaining operation over a 5-year period and while also employing seven full-time staff and two part-time staff over that time.
"We will have to maintain those performance standards otherwise we sign a personal guarantee and we are liable, so it is a very minimal risk for the city," Myra Katherine Hale, owner and operator of Pearl Academy, said. 
The second half of the loan, $35,560, is repayable at a 2 percent interest rate over a five-year period.
The Infinite 8 Institute received a $200,000 loan over a five year period. 
According to Mitchell, terms of each loan are decided through requirements within the city's Local Option Development Plan which include criteria based on the hourly pay and benefits of jobs offered by each business, the businesses own investment in the project, and how much sales tax the business will generate. 
"Each project is put through the paces of the plan and those negotiations are typically done before going to the committees," Mitchell said. 
After applying and determining details of each proposed LB840 loan, applications then go to the Local Option Review Team and Citizen Advisory Review Committee who make recommendations to the City Council. 
Mitchell then presents the proposed loans and recommendations from LORT and CARC to the council--which then makes the final decision. 
Along with approving several LB840 loans in 2018, the council also denied a request from the Fremont Mall seeking a $500,000 forgivable loan to make improvements to the mall to attract a national sporting goods chain to the bay that formerly housed JCPenney. 
At the time, council members cited concerns about a lack of overall investment from DP Management regarding the project, as well as concerns about overall sales tax generation and the possible negative effect adding another sporting goods store would have on Nebraska Sports. 
While many LB840 projects have received pushback from local residents, Mitchell says that when it comes to the goal of the economic development plan--the projects that have been approved have been successful. 
"The purpose is job creation, and it's been quite effective," she said. 
According to Mitchell, since 2004 over 120 jobs have been created through the use of the LB840 fund and associated loans to businesses.
She added that most of that job creation has come recently, with 90 jobs being created in the last three years. 
"That a really significant number when it comes to a community our size," she said. 
And that number is set to jump up considerably when the Costco-Lincoln Premium Poultry operation gets underway as it plans to add 800 jobs to the community after receiving $1 million in LB840 dollars in 2017. 
Currently, the total amount of uncommitted funds for economic development sits at approximately $1.8 million. 
FPD talks staffing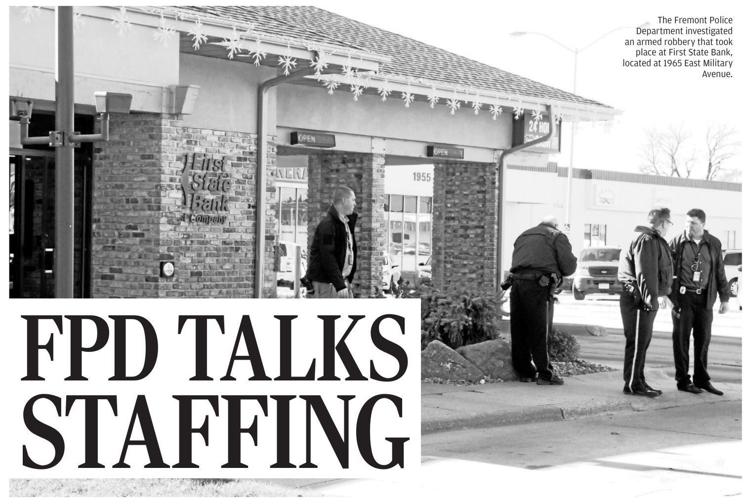 Progress 2019: FPD hopes to return to 2010 numbers
Fremont Police Chief Jeff Elliott believes that, as Fremont's population grows, there may be a need to assess the police department's staffing.
"As the population increases, there's going to be more need for police services," he told the Tribune in a recent interview.
But first and foremost, the department is hoping to return to its staffing levels from 2010, as there are two and a half fewer officers working now than there were at that time, even though the number of incident reports has increased since then, Elliott said.
In 2010, the Fremont Police Department had 41 certified officers. But that year, the number dropped to 39 after two officers shifted to work full-time for the III Corps Drug Task Force, a drug investigation entity that's funded by several regional law enforcement entities.
The shift was necessitated after a federal law enforcement grant called the Edward Byrne Memorial Justice Assistance Grant, which had been funding two positions with the III Corps Drug Task Force, expired.
"We still believed that III Corps was important so we had to take those positions from other parts of the department and put them in III Corps," Elliott said.
In 2012, when Elliott took over the department, he believed that there was a need for a civilian evidence technician, and while the city agreed with him at the time, there was no funding available, he said.
He used one of his officer spots to hire the civilian tech, hoping that the police officer position would be refilled in the next budget year. But the tech remained, and the funding never became available. Then there were 38 officers.
The number actually dropped even further to 37 in 2016, after the city adopted, via a vote by the public, the LB840 economic development plan, which shifted more sales tax revenue to economic development.
In 2017, the City Council and the Mayor agreed to get that number up to 38.5 officers -- with the half representing a part-time officer. That's the number the Fremont Police Department is at today.
"My goal, certainly, is to get back to where we were in 2010," Elliott said. "It all boils down to money. We've gotta have the money to fund more police positions. Currently, we don't have the money to fund extra positions, so we make due with what we have for the moment."
According to City Administrator Brian Newton, fire and police make up a large portion of the city's budget, so adding personnel can create a "significant effect on the city's budget," and trying to make sure everything is adequately funded is a balancing act.
"As the budget would allow, we always want more public safety," Newton said.
This summer, the city, which operates on two-year budgets, will begin putting together the budgets for 2019-2020 and 2020-2021. At this point, sales and property taxes appear to be up, Newton said, which means that there could be additional funds come budget time. But the police department likely won't be the only agency seeking money.
"Services have to keep up, whether it's fire and police or parks and rec or street department -- there's always a need," Newton said.
Newton also agreed that future population growth could lead to a need for more services -- but he noted that the police department needs to develop metrics that can make a clear argument for its needs.
"No taxpayer wants to fund more than what is an appropriate amount," Newton said. "He's got to be the expert that says: 'based on other populations our size, here's the average, here's what Fremont's average is."
Meanwhile, as the number of officers remains below 2010 levels, the number of incident reports filed by the department continues to rise. Incident reports are a better measure of an officer's workload than service calls, Elliott said, because calls could describe a range of situations, and not all of them trigger an officer response.
"Incidents are where we go out and actually generate a report," he said.
The earliest numbers that Elliott could access said the Fremont Police Department made 3,989 incident reports in 2012.
The department's latest annual report, from 2017, has the number of incident reports up to 4,348. Data shows the numbers have been fairly stable since the department's first annual report in 2014, when there were 4,390 incident reports.
"The guys are busier now than they were 10 years ago," Elliott said. "They go from one call to the next call."
That means they have less time for things outside of answering calls -- things like patrolling, executing traffic enforcement or public relations programs. In practice, it means they don't always have resources to dedicate to traffic-based complaints, Elliott said.
However, adding additional officers to patrol could increase demand elsewhere, like in the department's investigatory resources, he noted.
"When you increase patrol, then patrol generates reports and incidents that have to be further investigated," Elliott said. "It's these constant balancing acts."
The shift of officers to III Corps back in 2010 is still deemed important, Elliott added. Even as justice reform initiatives across the country are considering changes to how non-violent drug-related crimes are enforced and prosecuted, Elliott says that drug crimes still present significant challenges and need the additional enforcement that III Corps provides.
"A lot of the drug crimes … contribute to other crimes, such as burglary, robbery, thefts that occur," he said. "My job is not to write the law, my job is to enforce it," he added.
Today, III Corps receives funding from its member agencies in Cuming County, Dodge County, Saunders County, Fremont, Blair, Wahoo and Yutan. There are three full-time agents assigned to work cases in a geographic area consisting of all of those areas, and agencies also send part-time help when available.
But all three of the full-time officers have originated from the Fremont Police Department, Elliott said. That includes one who works double duty, a member of both the Fremont Police Department and the III Corps Drug Task Force.
Ideally, III Corps would have five full-time officers, Elliott noted.
"Unfortunately, a lot of these other jurisdictions have gone through manpower situations similar to us and I need to point out that, losing people, we're not unique," he said.
Outside of staffing issues, the department is hoping for an upgrade to its facility -- an issue where progress seems likely with the recent reports that the city and Dodge County are in the early stages of creating a joint law enforcement center here in Fremont.
Additionally, the recent lockdown incident at Fremont High School highlighted to Elliott the need for a mobile command post that would allow them to set up shop down at the scene of emergencies.
The police department has a vehicle that was provided by the former emergency management office known as Region 5/6, but it's in need of renovation.
"If we could renovate that vehicle and outfit it with communications equipment, that would meet our needs," Elliott said. "We don't currently have money budgeted for that, so that's something that we would have to budget for in the future."
Back to the future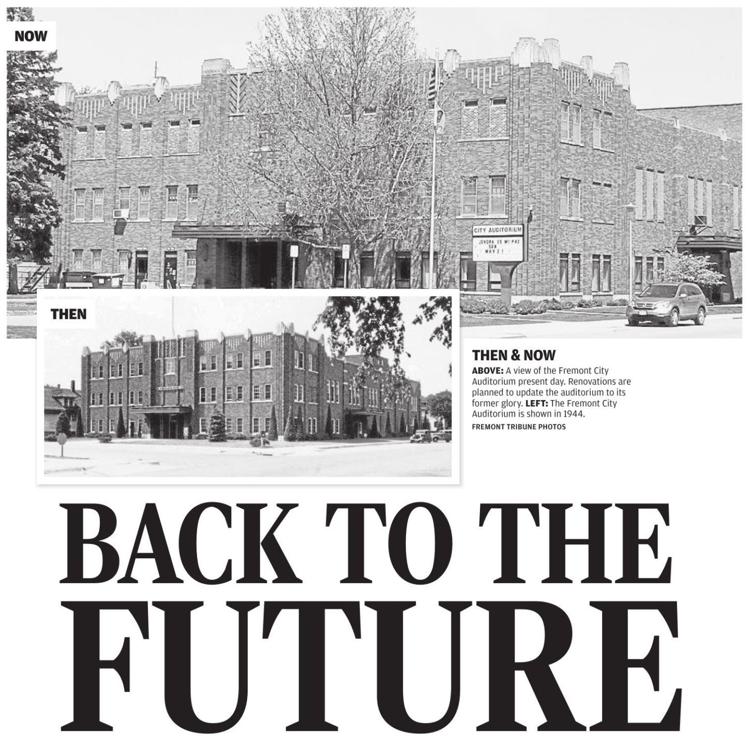 Progress 2019: Renovations planned to upgrade historic auditorium for public
Fred Drew was ready to celebrate.
It was 1935. The country was immersed in the economically miserable times of the Great Depression.
But that year, Fremonters passed a $66,000 bond issue to help pay for construction of the Fremont Municipal Auditorium.
To celebrate, Drew, the town's mayor and a staunch project supporter, had the whistle blown at the water and light plant.
Drew asked Luther Larson to assemble musicians for a band and gather fire engines and friends in cars for a "raucous parade" through the business district.
The bond issue and a federal grant would pay for construction of the downtown auditorium, dedicated in 1937.
Since that time, the building has served generations of Fremonters, who've come here for a host of activities — from wedding receptions to pancake feeds and volleyball games.
And in 2002, the Art Deco-style building was listed on the National Register of Historic Places.
No boisterous parade took place in May 2018, when Fremonters passed a $2 million bond issue with funds going toward auditorium renovation.
But voters approved the measure 2,328 to 1,334 to restore the building at 925 N. Broad St. The city estimates that for a $100,000 home, the bond will raise taxes by about $8.52 a year.
Plans are to have construction of the $3.4 million renovation project complete for the spring and summer of 2020, said Kim Koski, director of the Fremont Parks and Recreation Department.
Besides funds generated by the bond issue, the city has $750,000 budgeted for the project. The city also is applying for a Civic and Community Center Financing Fund Grant through the State of Nebraska for $1,125,000.
This is a very competitive grant and in the past, more projects have been applied for than there are funds. Award winners will be announced in March.
"If we don't receive a grant award, we will scale back the project or perhaps ask (city) council to rearrange capital projects," Koski said.
The approximately 28,750-square-foot building consists of a basement area, a main floor area (19,506 square feet), a tiered seating area (5,000 square feet) above the main floor and a second floor consisting of occupied space.
After the bond issue passed, renting the auditorium's gym was shut down as the lengthy process of planning and ultimately implementing the project began.
No change will be made to the historical integrity of the outside of the building, Koski said.
But many upgrades are needed inside. Those needs include:
• The gym floor. The original gym floor will be refurbished. So will the foyers. The hope is to improve acoustics in the gym as well.
"We're going to decide if we want to keep the area for volleyball or if we want to make it a true banquet hall," Koski said.
Companies could rent the banquet hall for training sessions and have breakout sessions in different rooms.
While the numbers of participants in adult volleyball leagues are going down, there is a need for Fremont-hosted youth tournaments.
"I think there's a need for gym space, but that's something we'll have to decide as the project progresses," Koski said.
• Heating, cooling and fire sprinklers. Work is needed on the heating and air conditioning systems and electrical conductors. A fire sprinkler system will be installed, something not done previously because it was grandfathered in as the building was built before these automatic systems were required.
• Handicapped accessible bathrooms. The plan is to add full restrooms on the first floor. Currently, full restrooms are in the basement with steps leading to them.
• Plumbing. There are issues with the plumbing.
"Some days you walk in and there's a horrible, rotten egg smell and the Department of Utilities has sleeved a pipe to basically Band-Aid it, but that's the reason why we're not renting this facility for a wedding reception," Koski said. "I don't want to have a bride come in the day of her wedding and have a horrible, rotten egg smell due to the plumbing issues."
That also means the auditorium isn't currently being renting out for quinceaneras, an event celebrating a girl's 15th birthday, which includes a party. The auditorium has been the site of many quinceaneras.
• Kitchen. Plans are to update the kitchen to make it more cater-friendly.
At this point, the only food preparation space is an 8-foot-long table. Food typically is prepared elsewhere and brought in, Koski said. Plans include putting in an industrial-size refrigerator and freezer and convection oven to replace the household-type refrigerators, freezers and stoves.
• Information technology. Groups could have projection screens and other items and instead of bringing all the gear needed for presentations could bring a thumb drive device, which could be plugged into a computer.
• Meeting rooms. Plans are to update the existing community room and add another smaller meeting room on the east side of the building, where the former parks and recreation offices used to be.
Architecture and engineering consultants Schemmer and Associates compiled a conceptual design and construction cost estimate after public meetings and discussions with city representatives based on past experiences with user groups.
The Omaha-based firm's 2017 study indicated a strong community need for a reception hall of the auditorium's size and economic range regarding rental fees. It determined a need for more public meeting spaces.
City data indicates the auditorium had total 242 rentals in 2017. Those rentals were: the gym, 125 times; the community room, 72; kitchen 45; and the auditorium and Christensen field main arena simultaneously, 21 times.
The 2017 gym rental increase was due to sports activities. In 2016, the gym was rented 68 times; community room, 106 times; kitchen, 40; auditorium/CF simultaneously, 21.
"This is a perfect place for wedding receptions," Koski said.
When using the larger Christensen Field arena for receptions, people try to make smaller by putting ups curtains.
The auditorium has housed other events such as coin shows, Red Cross blood drives, consignment sales, the annual polka party, library book sales, pancake feeds and other fundraisers.
There are a limited number of venues for wedding receptions, which include Fremont Golf Club, Fremont Opera House and St. Patrick's Auditorium, downtown.
Koski said she believes one of the best parts about the renovation project will be providing a venue of this size at a reasonable cost.
Like other facilities, the auditorium receives funds via rental fees.
In 2016, it cost $360 per day on weekends to rent the city auditorium's gym; $265, Monday-Friday; $425 for commercial use. It cost $50 to use the kitchen and $80 to use the community room, per day on weekends.
Current rental rates for the Christensen Field main arena are $490 per day on weekends and $365 Monday-Thursday and $560 for commercial use. Rental rates for the Fremont Friendship Center are: $345; $260 and $435, respectively.
If approved, rental rates for recognized holidays (Christmas Eve and New Year's Eve) are 1.5 times the weekend/commercial rate.
Fremont Assistant City Administrator Shane Wimer has developed a master fee schedule for city fees and charges, which will be examined each year to determine if they must be increased to help cover costs.
"One of our big costs for this building is utilities," Koski said. "Our of my budget, we pay for water and electricity and with upgrades we will become more efficient with lighting, heating and air conditioning, which will hopefully help lower costs on our end."
Much work has yet to be done before Fremont City Auditorium is renovated, including a design and development phase and project bidding. Phases can take weeks. A 12-month construction phase is planned.
Had the auditorium been torn down, a preliminary estimate was given of at least $1 million to demolish and remove debris.
But local residents attending a 2017 community meeting expressed the building's sentimental value, talking about dance recitals, a circus, boxing and professional wrestling that had taken place there.
A Schemmer and Associates needs assessment and renovation study indicated the auditorium renovations necessary to keep it operating on a daily basis.
Koski also sees the benefits of renovating.
"It was built in 1937," she said. "Tell me anybody who has had a house that old — or even 10 years old — they've put renovations and upgrades into their own home."
Will a raucous parade take place when renovations to the 82-year-old building are complete?