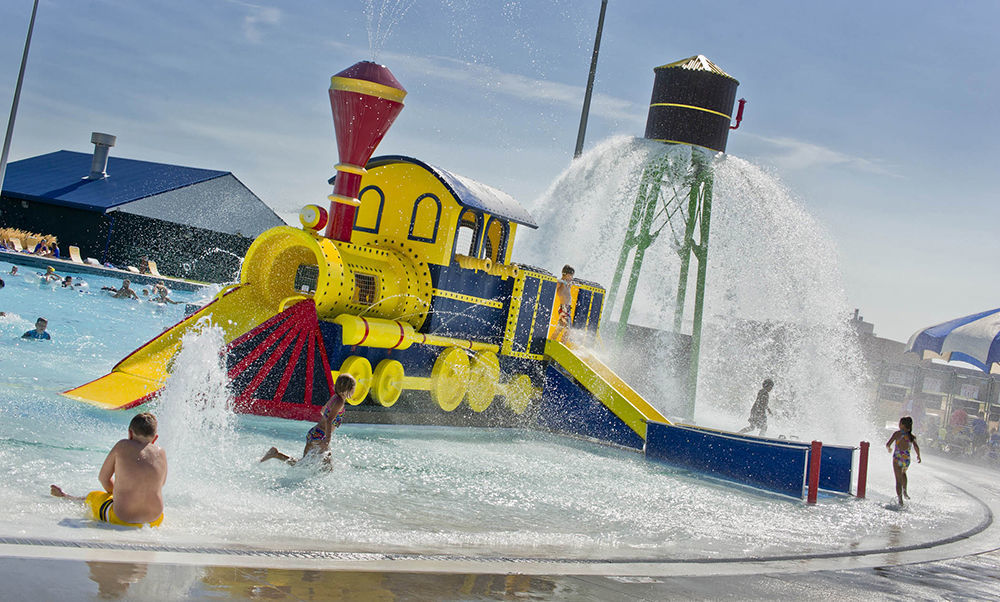 This year's theme for John C. Fremont Days, which kicks off at 12:30 p.m. today in John C. Fremont Park, is "Summer's Hottest Weekend" and with a long heat wave coming it couldn't be more fitting.
Starting today, it could be close to two weeks before Fremont sees highs below 90 degrees again.
University of Nebraska-Lincoln climatologist Ken Dewey said on Twitter that the area will be facing a "prolonged heat wave."
He predicts high temperatures of 90 or above at least through July 25, and said 100-degree readings are possible next week, although forecast models indicate triple-digit temperatures are more likely in western Nebraska.
Accuweather also predicts 90-degree temperatures for Fremont through July 25.
The 14-day outlook from the National Weather Service gives Fremont and most of Southeast Nebraska a 60% chance or better of above-average temperatures over the next two weeks.
And this time of year, when the average temperature is 89 degrees, above average means 90s. The weather service is predicting highs anywhere from about 93-98 through Wednesday.
The good news, Dewey said in a Tweet, is that temperatures will be "nowhere near record heat."
The longest stretch of days above 90 degrees last summer in Fremont was a five-day stretch in mid-June during which it topped out at 100 degrees on June 15. Also last summer, it reached 93 on July 9 and increased one degree each day until July 12 when it reached 96 degrees the day before the 2018 John C. Fremont Days festival.
Though technically not summer, there was a six-day stretch of over 90 degrees in May of last year, including back-to-back 100-degree days.
Van DeWald, a meteorologist with the National Weather Service in Valley, said that with the humidity, it could feel like 100-105 on some days, especially next week, when highs in Fremont are forecast to reach the upper 90s to around 100 degrees.
"People are definitely going to need to slow down, stay hydrated and keep out of the sun if they can," he said.
Get local news delivered to your inbox!
Subscribe to our Daily Headlines newsletter.