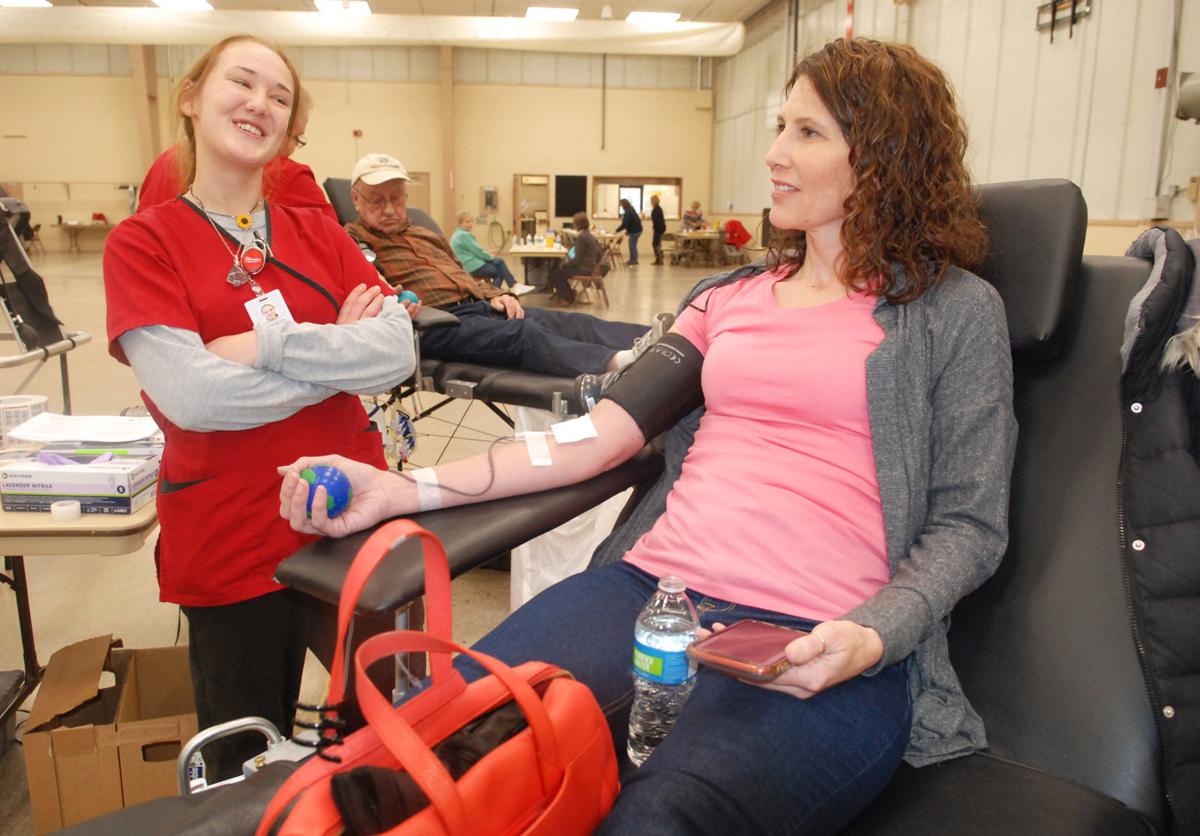 For a little more than a month, the American Red Cross has been testing for antibodies against COVID-19 during its blood donations.
"Now we can't guarantee that if you have those antibodies you are immune to the virus or anything like that, but we can say that if you have antibodies in your body, then that usually means that you can maybe help fight off an infection a little bit better than if you didn't," said Josh Murray, regional communications director and marketing director for the Red Cross in Nebraska and Iowa.
In early March, Murray's region saw almost 3,000 blood drives canceled due to the closure of schools and businesses, where the Red Cross has drives.
Fortunately, Murray said donations have picked up a bit due to the Red Cross finding new locations and hospitals needing less blood for elective surgeries.
"We are in a need," he said. "It's not maybe as critical as it was when we first started with this, because we have been able to find other places for drives, but we do have a need again as those elective surgeries are picking back up."
The antibody testing is part of the normal donation process, and Murray said those who donate won't notice anything different.
"We already take some samples that we use to test to make sure it's a healthy sample that we are using to pass onto the patients in need," he said. "And now, this is a new test that we do to test if you have antibodies in your body, and those will develop if you were exposed to COVID-19."
In the Red Cross' first month of antibody testing, Murray said more than 40,000 tests have taken place nationwide, with less than 2% of donors testing positive for antibodies.
"I would guess it's still pretty much right on par with that," he said. "And that matched kind of what the national average is, not just the testing we're doing, but other testing that has gone on."
Murray said people who donated will be informed of their antibody status after their blood has been tested.
"Maybe you were a little tired. You had minor symptoms, but you didn't actually go get tested," he said. "This is just another way to know that if you have these antibodies, then you were very likely at least exposed to the virus and that you've started to build all these antibodies."
From there, Murray said the data from positive antibody tests will be used by other organizations.
"We're not connecting it to the individual, but the numbers, the percentage stuff, we're passing that on to the FDA (Food and Drug Administration) and organizations like that just to help them study, get a better grasp on how many people might have been affected by the virus," he said.
Additionally, those who have had COVID-19 can donate convalescent plasma, which Murray said also has antibodies in it.
"If we get the plasma, we can use that and give that to hospitals that are treating patients who currently have COVID-19, and we've found that it helps weaken the symptoms a little bit," he said. "It doesn't necessarily make it go away or treat it or cure it or whatever, but it does help lessen the strength of the symptoms that people have."
Those who have previously tested positive for COVID-19 can find out the next steps for donating plasma by filling out a form at redcrossblood.org.
Hy-Vee will hold a blood drive in Fremont on Wednesday from 12:30 to 6:30 p.m. The Fremont Mall will also have drives on Aug. 8 from 9 a.m. to 3 p.m. and Aug. 9 from 8 a.m. to 2 p.m., while the Woodcliff Community Center will hold one on Aug. 10 from 12:45 to 5:30 p.m.
Concerned about COVID-19?
Sign up now to get the most recent coronavirus headlines and other important local and national news sent to your email inbox daily.