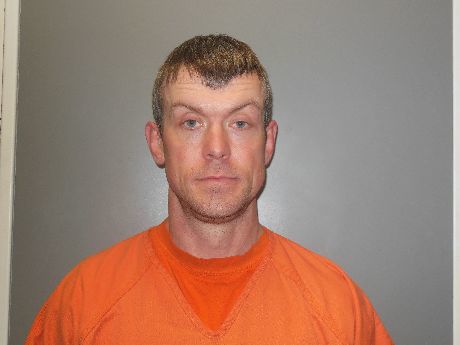 More witnesses took the stand Wednesday in the trial for an ex-Fremont Police Department officer accused of sexually assaulting his stepdaughter.
Austin R. Williams, 35, is facing five felony charges, including three charges of first-degree sexual assault of a child, third-degree sexual assault of a child and incest, according to court documents.
Williams' stepdaughter, now 16 years old, alleged that her stepfather had molested her starting from when she was 11 years old.
The second day of the trial saw testimonies from the stepdaughter's grandmother, and stepmother, as well as investigators and others who took her story.
The stepdaughter's grandmother took the stand for examination.
Grandmother said she texts her granddaughter often, and the two often spend time together. In August 2018, she said the two went shopping for her granddaughter's birthday when she first told her something was wrong.
Grandmother had picked her granddaughter up from a camping trip at Fort Kearny and went to Grand Island to shop. The two talked about different topics, including her granddaughter's eventual return to school.
"As we talked, she said that she would like to talk with a counselor or someone outside the family," Grandmother said.
Grandmother said her granddaughter was very anxious, sad and agitated, and her face was flushed. She said she took the discussion seriously and told her daughter-in-law about what had been said.
The , who has known and lived with her stepdaughter since she was 5 years old, said she left to live with her biological mother, and Austin Williams in Fremont in 2012.
In the summer of 2017, the stepmother said her 12-year-old stepdaughter had spilled nail polish on the floor, and as punishment, had her iPod taken away.
"We found some messages from friends, some messages from her mom, but an insane amount of messages from Austin," she said.
Between tears, the stepmother alleged she found messages "not typical of a father figure," including how much Williams loved his stepdaughter, how he couldn't wait for her to come home and cuddle and asking about shopping for bras.
the stepmother said her stepdaughter told her and her husband that Williams had hit her and that she was nervous to tell them. She also said during trips to York for visitation transfers, she would notice her stepdaughter bite her nails, something she only did when she was nervous.
"I'd ask and say what was wrong, and she said, 'Nothing,' but it was very obvious," the stepmother said.
After being told by her mother-in-law about her stepdaughter's wishes to see a counselor, the stepmother said her husband made calls the next day, but they were unable to find a counselor for her by the time she returned to school.
The father and stepmother found a counselor for their daughter, who recommended them to the Family Advocacy Network (FAN) in Kearney, where she met with Makayla Harmon.
Harmon worked at FAN from June 2015 to February 2020, where she worked as a forensic interview specialist and conducted 1,026 interviews. She said with her interviews, it's normal for children not to remember specific dates due to trauma.
"Sometimes, disclosure can be a process," she said. "And when the abuse is ongoing, it can be a long time."
Harmon said she met with Williams' stepdaughter just once with her hour-long interview on Aug. 10, 2018. The interview was watched from another room by two others, including Nebraska State Patrol criminal investigator Kayla Farrell.
During their talk, Harmon said Williams' stepdaughter was hesitant, reluctant to talk and closed off, something she said was normal with her interviews.
The stepmother said after the FAN visit, her stepdaughter was "all over the place" with her emotions, but had a sense of relief. She said her stepdaughter returned twice back to Fremont, but has lived in Kearney since.
On Aug. 28, 2018, Williams was questioned by NSP investigator Andrew Hewitt, who took the stand Wednesday. He said he was assigned to the case, which was Farrell's at the time.
During the interview in Grand Island, Hewitt said he asked Williams about a specific incident in March 2017 in which his stepdaughter alleged he came home drunk and sexually abused her.
Hewitt said Williams told him he didn't remember the night and that it was "possible, but not probable" that the assault happened while he was tucking his stepdaughters in bed.
During the interview, Hewitt said Williams also told him about a few minor incidents with his stepdaughter and that he had slapped her on the face four or five times.
A second interview between Hewitt and Williams was held on Sept. 6. Farrell said she met with the mother for an interview in Kearney, who she said relayed many of the same minor incidents as her husband.
"I found it extremely odd that Austin and [the mother] had identical matching stories," she said.
During cross-examination, Williams' attorney, James Scarff, alleged that Williams' stepdaughter told him and her mom that she hated living with her family in Kearney and asked the stepmother about a fight she had with her husband in which she had to leave the house.
"I'm trying to get to the reason why she would feel nervous in her own house," he said.
The day's proceedings started with a continued cross-examination of Dr. Barbara Sturgis, a clinical psychologist with the University of Nebraska. She also trains forensic interviewers for cases of sexual assault.
Scarff was critical of Sturgis' previous statement that 2-5% of children give false reports of sexual assault. He cited a 2016 case Sturgis was involved in, in which she said the number was 2-8%, but she said that was from and older study.
"At the time, that was the current research," Sturgis said.
When asked by Scarff, Sturgis said it is possible for children to lie to get themselves out of trouble, typically beginning around the age of 3 to 4.
"The stance that we train was, that investigators go in to find out what the child has to say in the most neutral way possible," she said.
Although she said positive reinforcement could sway what a child has to say, Sturgis said she always teaches not to use phrases like "good answer" to children.
The trial's proceedings will continue Thursday morning at 8:30 a.m. at the Dodge County Courthouse.
Get local news delivered to your inbox!
Subscribe to our Daily Headlines newsletter.