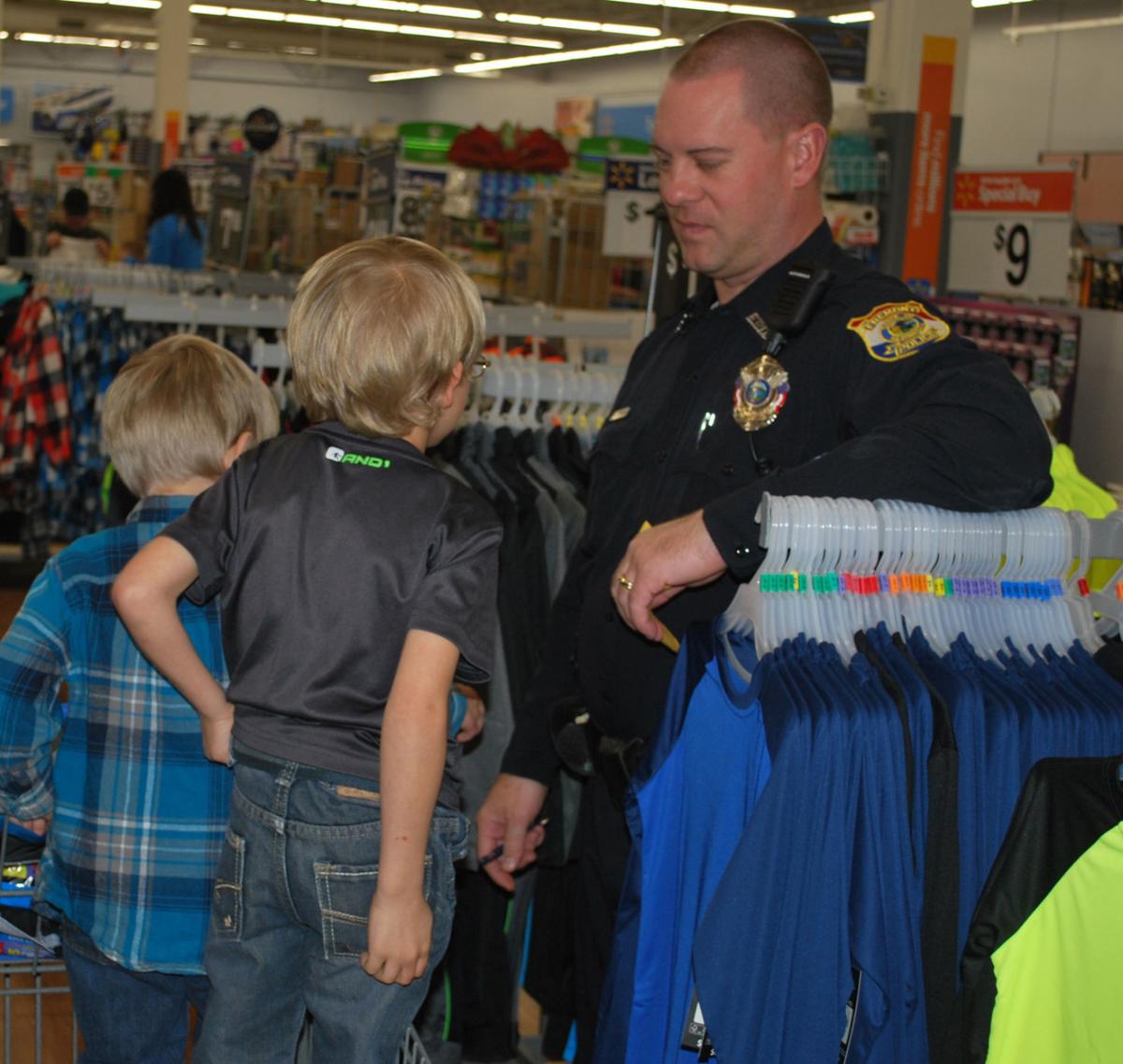 In a typical year, officers who are part of the Fremont Fraternal Order of Police Lodge 37 take local kids shopping for toys and winter wear.
The program will continue this year.
It will just be a little different.
"The only difference this year is we're not going to physically shop in person at Walmart with the kids due to COVID," Pafford said. "Right now, we just feel it's safer to let the families shop amongst themselves as families rather than with us because we're exposed to people on a daily basis."
The officers hope to take kids shopping next year.
This year, gift cards will be provided to the kids so they and their families can shop.
"We're going to ask them to take pictures while they're doing it and send them to us to make it a little more interactive," Pafford said.
The gift cards will be presented to kids at school.
"I don't necessarily know if we'll make it that big of a production, but we'll certainly get a picture of the kids we're going to deliver them to," he said.
Families will determine how much publicity they want.
"Some people are a little more private about it," he said. "It's totally up to the families. We'll get their permission before we put it on our Facebook page or anything."
Officers ask elementary schools, Johnson Crossing Academic Center (JCAC), Fremont Middle School and the Pathfinder program for families in need.
"They provide us a list of families," Pafford said. "We choose from that list to provide those families with some help at Christmas."
Pafford said they try to pick different families each year, because the need is greater than they can provide.
"We're a drop in the bucket when it comes to the big picture," he said.
Pafford said the program provides $100 per child. Between 40 and 50 kids are served each year.
During a typical year, between 10 and 15 officers, who are part of Fremont's FOP Lodge, participate in Shop With a Cop during their time off from work.
"We spread it out over two to three days," Pafford said. "Each officer takes a family. We also have dispatchers who participate as well."
The City of Fremont doesn't pay the officers to participate nor does it pay for the gift cards.
All funds come from community donations.
"Walmart is always very supportive," he said.
The store often donates funds and has provided an employee to check out the officers and young shoppers.
"Our other big community partner is First State Bank," he said. "They donate every year."
Donations for Shop With a Cop are accepted all year long. Some people have donated memorials. Businesses donate at different times of the year.
Those who'd like to make a donation may go to any branch office of First State Bank, which has the Shop With a Cop account. Donors also may stop by the Fremont Police Department station at 725 N. Park Ave., or mail a donation to: Fraternal Order of Police #37, P.O. Box 2137, Fremont, NE 68026. Checks may be made out to: Shop With a Cop.
Pafford said the plan is to distribute the gift cards in the next week to 10 days.
He said the officers aren't taking actual toys, but the Dodge County Sheriff's Office is accepting new, unwrapped toys and winter wear for its Stuff the Cruiser project. Those donations are being accepted from 8:30 a.m. to 4:30 p.m. Monday-Friday up until Dec. 21 in the lobby of the DCSO at 428 N. Broad St., or inside Fremont Mall.
It's handcuffs for couple who boarded plane knowing they both had COVID-19