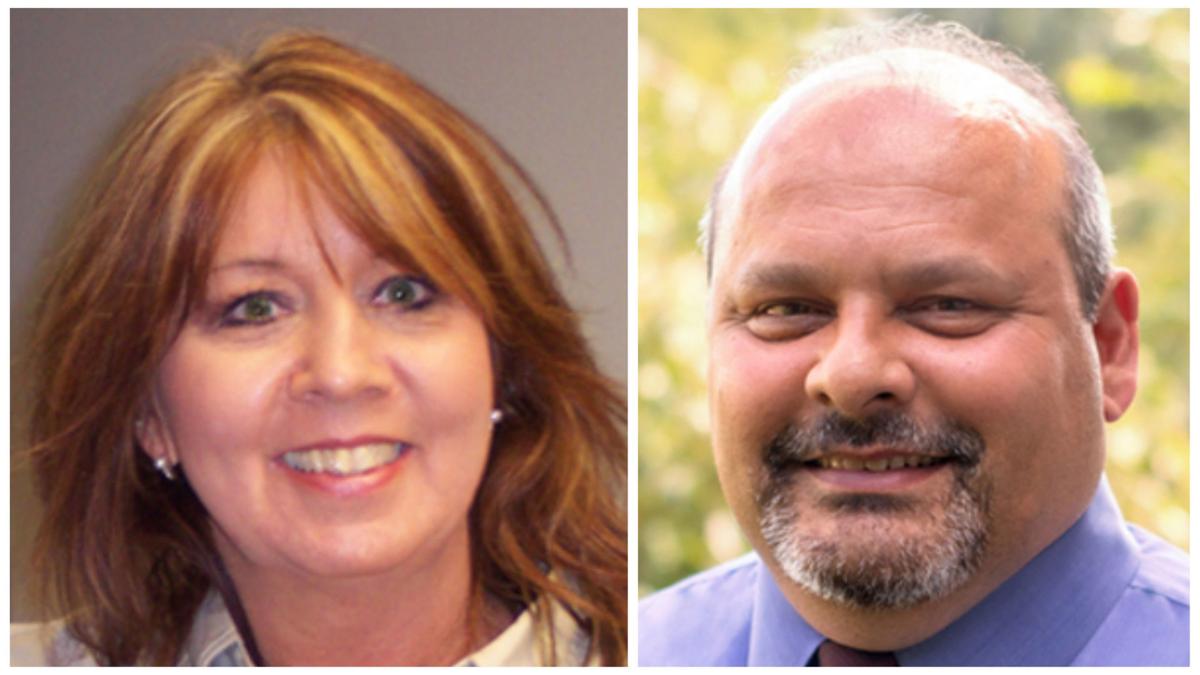 Dev Sookram will go against incumbent Susan Jacobus for the Ward 2 seat of the Fremont City Council during Election Day on Nov. 3.
This year's election will not be the first time the two have entered the race for the seat. Jacobus initially won in 2016 with 51.33% of the vote, just 72 votes more than Sookram's 1,028 votes.
Prior to serving on the Fremont City Council, Jacobus served on the Schuyler City Council for several terms. She said in voting, she never aligns with one side 100% of the time.
"It has just always been to do what's best for the community and to do what's right," she said.
With the help from two women, Jacobus, a single mom at the time, received a scholarship early in her life and was able to receive her bachelor's degree in engineering and associate's degrees in construction and project management.
"That taught me a valuable lesson, and I've always given back to the community," she said. "Because I had that helping hand and know what it's like to be a person trying to look out for their little ones and know what's best for them, and I've never forgotten that."
Jacobus describes her time on the council as a "rollercoaster" and said she always asks follow-up questions with city personnel and asks questions at meetings to help the public better understand issues.
"As far as the contentious atmosphere we have on the council, it doesn't have to be that way, but it's intentional. There are other powers that be that push that," she said. "Some of us, myself included, would rather stand and do what's right."
Jacobus said she is a strong supporter of Keene Memorial Library's expansion project, as she strongly believes in reading's ability to help children. Although she supports other projects like with the Fremont Municipal Airport, she said she feels the city failed to support the library as a bigger bond issue.
"That needs to be kickstarted, and if that means we take that $2.5 million that's earmarked for the airport to help get that done, then I think that's what we need to do," Jacobus said.
With the Joint Law Enforcement Center, Jacobus said she was glad to have pushed the issue to put it on this year's ballot.
"I brought that up numerous times, so if I've made a difference, hopefully that was one of the differences I made," she said.
In dealing with the Dodge County Humane Society's contract, Jacobus said she felt the issue caused not only distrust between the citizens and the council, but the council and city administration, who she said told them that they couldn't view vetting records.
"I am frustrated with this process, but I am hopeful and have to trust that we will follow through and address what we should have addressed when the issues of concern came to light," she said.
With repeated stories and prior reports showing issues with the shelter, Jacobus said she was critical of its operations and knew the fear people in Fremont had with their pets.
"I am shocked that there hasn't been anything addressed and that this has just gone unchecked for so long," she said. "I think it's an embarrassment to the council, it's embarrassing to the city, and as a collective whole, we have let citizens down, and this has really impacted how we are looked at."
In dealing with the COVID-19 pandemic, Jacobus said the city's sense of community is at stake and said she wants more input from groups like the Fremont Area Chamber of Commerce and Greater Fremont Development Council.
"I would love to sit down with all of those entities and say, 'How can we help you? What can we do as a city governing body to help you get through this?'" she said. "Because they are suffering, and you see it."
Jacobus also said moving forward in the council, she wanted to see more study sessions prior to meetings. While they were more commonplace in 2016 and 2017, she said 2019 only had two, while 2020 had none.
"I'm a huge believer that we should form perhaps a group of three councilmembers that are willing to look at finances, etc., and where some of these expenditures are," she said. "When we come budget time to set a budget, we need to have study sessions and collectively meet with individual department heads, not with the administrators."
Although she isn't a fan of holding meetings late, Jacobus said with such a small amount of time to review so many items on the agenda, it's inevitable.
"The public should have input on each and every item, and if it takes an hour to discuss something, to do it right, then take it out to do it and do it right," she said.
During Wednesday night's debates, Jacobus said one of the reasons she wore purple was to recognize National Bullying Prevention Month, as she said bullying has no place in the council, especially when she's bringing forth issues from the public.
"I have taken a lot of heat for that," she said, "and I'm proud of myself for standing up and pushing back at times and trying to be as open as possible."
Sookram has been with the Fremont Planning Commission for 11 years, having served as chairman for the last nine years. He is also a service manager at Johnson's Cycle and Auto.
With his time on the planning commission, Sookram said he wanted to run so he could continue to help with the economic growth in Fremont.
"I've also had many calls about how the city council meetings have been going for the last few years," he said. "The other reason is, I want to continue to help the planning commission implement the new comprehensive plan and the new UDC once they get done."
Sookram said he was also proud to have the endorsement of the firefighters union in Fremont with his campaign this year.
"I've had a lot of discussions with them about public safety, and that's got to be one of the items on the forefront for the next comprehensive plan coming in," he said. "That's very important."
While his campaign has just gotten back to going door-to-door in recent months, Sookram said he had to deal with restrictions due to the COVID-19 pandemic while campaigning during the summer.
"We really weren't able to have any meet-and-greets that we felt safe with, and that really hinders you on getting face-to-face with folks," he said. "It's been a real challenge."
Sookram said he is strongly in support of the Joint Law Enforcement Center project. As a previous city audit showed that even revamping the Fremont Police Department station wouldn't be adequate enough, he said he wanted to see this project move forward.
"It's not going to get any cheaper to do down the road," he said. "To keep it downtown would not be feasible right now just because there's not enough space for what they need."
As for the council's investigation into the Dodge County Humane Society, Sookram said he wanted to know what the citizen board's goals were in investigating the shelter.
"I feel like this board was almost put together to fail," he said. "I would have liked to have seen what all the parameters were on this board and what their goals were, like A, B, C, D."
Sookram said he didn't feel like the board was well-equipped enough to handle the issue and that he wasn't opposed to getting rid of the contract if necessary.
"I'm OK with dissolving the contract as long as we have a plan in place to take care of animal control," he said. "I wasn't part of the council that made that committee, but I think it should have been better formed."
On the COVID-19 pandemic and how it has affected business in Fremont, Sookram said he believes the city should continue to follow guidelines set by the state and look for options like grants to help them during this time.
"If there's any way that we can assist our local businesses, I'd be open to looking at any of those options to help them out," he said. "A lot of places are going through a tough time, so if they are having a tough time, we need to figure out how we can help them."
Sookram said if he was elected next month, he would want to make sure the items on the council's consent agenda were lining up and that the issues were resolved before it is put together.
"It seems to me the consent agenda, it seems to get torn apart," he said. "So the organization of the consent agenda would be something I'd like to look at straight away."
While he finds it upsetting that councilmembers now have limited time to speak due to a new city ordinance, Sookram said he understands the position the council was put in with this situation.
"If we miss things, it does happen, we do miss things, everybody does, nobody's perfect," he said. "But it is a councilmember's job to get after the facts and what they have to find out if they have a question."
Sookram said he'd like to see study sessions held prior to the meetings in order to answer these questions so that time is not taken out of its regular meetings to do so.
"I guess that's what I'd like to see, maybe some prelims on the meetings before you get to the meetings to see if we can clear up a few things and to keep everybody satisfied," he said.
On the council, Sookram said he knows not everyone is going to get their way, but he said he wants to try to bring compromise in his position and keep his mind open as he does so.
"What I'd like to be able to bring to the table is a little bit more of common-sense legislating, a little bit of calm and collective reasoning and more efficient meetings," he said. "We just have to get these meetings down."
Get local news delivered to your inbox!
Subscribe to our Daily Headlines newsletter.