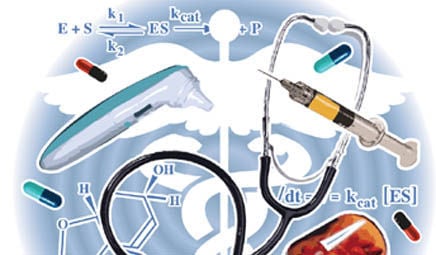 The Three Rivers Public Health Department identified a possible outbreak of norovirus in Arlington and a case of hepatitis A in its jurisdiction this week.
Arlington Public Schools announced Thursday afternoon that it would be canceling school on Friday and postponing activities to deep clean all buildings.
Terra Uhing, executive director of Three Rivers, said the department first became aware of illnesses at the school on Wednesday. She said even more kids were absent on Thursday due to sickness, affecting around 20% of the student population.
Although the students have shown symptoms of norovirus, Uhing said the department did not have a lab confirmation for the virus.
"You need to have samples of people that are sick that we can test, and we have not been able to actually get any samples yet to tell us exactly 100% that this is what we're dealing with," she said.
Norovirus is a contagious virus that results in diarrhea and vomiting that travels from person to person or through contaminated surfaces.
Uhing said APS has been phenomenal to work with through the process and said that closing the schools was the best decision they could have made.
"So we urged that decision and supported it whole-heartedly," she said. "Next week with the holidays starting, this could not have come at a better time, because if we weren't able to get this a little bit more under control, there would have been a potential exposure of even more people getting sick."
The best way to prevent a norovirus infection is to practice good hygiene by washing hands, especially after coughing or preparing food, Uhing said. She said deep cleaning and disinfection of surfaces is another good prevention method.
"When I say deep cleaning, I mean disinfecting the bathrooms, door handles, counters, washing bedding," she said. "Just that type of stuff to really kill those bugs."
Uhing said affected individuals should stay home until they're feeling better for at least 48 hours.
Arlington is also facing influenza and a stomach bug that Uhing said are at their worst this time of year.
"Some of that is normal, a little bit of illness, but where we start to really kind of draw that line is when you get a substantial amount of kids in one location that basically all have the same symptoms," she said.
A single case of hepatitis A has also been identified in the Three Rivers jurisdiction, which covers Dodge, Washington and Saunders counties.
Hepatitis A is a virus that can cause infection to the liver. The contagious illness causes jaundice, nausea and fever.
The multi-state outbreak has affected Nebraska, Iowa, Missouri and eight other states. The outbreak, which began several weeks ago, has been linked to blackberries sold in Fresh Thyme grocery stores, according to the Nebraska Department of Health and Human Services.
Six cases of hepatitis A have been identified in Nebraska, with four in Douglas County and one near Grand Island, Uhing said. The case in the Three Rivers' jurisdiction was hospitalized.
"Working with our partners at Douglas County and with the (NDHHS), we were able to go through and really investigate and focus on what our case had eaten, and we found that to be a link as well," she said. "So this has been something we've been investigating about two-and-a-half weeks, and then working with our state and local partners."
Even though there is only one case in the Three Rivers' jurisdiction, Uhing said it is important to note it is an eighth the size of Douglas County, which had four cases.
Since the virus is vaccine-preventable, Uhing urged people to contact their doctors and see if they're up to date. Like the norovirus, hepatitis A can also be prevented by practicing good hygiene and hand-washing.
"I would tell people if they bought any blackberries back in that September-October time frame to get rid of them," Uhing said. "A lot of people also freeze them, so most definitely throw them away and get them out of there."
Get local news delivered to your inbox!
Subscribe to our Daily Headlines newsletter.