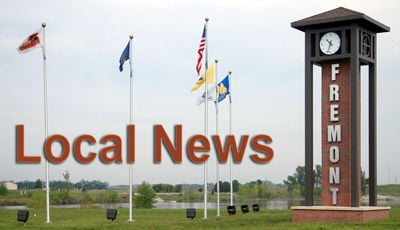 Children at Washington and Linden Elementary Schools who were affected by the recent flooding will be receiving a new pair of shoes, as part of a fundraising effort spearheaded by local children's book author Julia Cook, the Fremont Area United Way and other partners.
However, the effort was really driven by donations from kids across the country, who gave money as part of a "Hat Day" campaign started by Cook.
Cook asked that schools across the country participate in a hat day, where students bring in a dollar in order to wear a hat for the whole day. All of that money was sent to victims from the floods that ravaged Nebraska this March.
With the help of the Fremont Area United Way, First National Bank, Guilliatt & Associates and the Indiana-based shoe retailer Shoe Sensation, put together a donation of shoes, as well as comfort kits that will be distributed Tuesday, in coordination with the Fremont Area Big Give.
About 300 shoes are going to Washington and Linden Elementary. In addition, more than 1,000 comfort kits will be distributed at both schools, in addition to North Bend Central Public Schools. Other kits will also go to kids in Arlington and Winslow at a later date.
The comfort kits include a Julia Cook book, a pen, a pencil, a notebook, a fidget spinner, a teddy bear and a note from Julia, all put together into a drawstring bag, according to Shawn Shanahan, executive director at the Fremont Area United Way.
The kits were put together by students at Trinity Lutheran School — all part of the project's goal to put forward a theme of "kids helping kids."
"It really goes with the theme of kids helping kids," Shanahan said. "The entire process has been all about kids. Kids that helped raise the money, kids that helped put the comfort kits together and then the delivery tomorrow is going to be other school kids."
The shoes were provided at a discounted price by Shoe Sensation.
But the money was all made possible by the kids from around the country who were willing to pay a dollar and help out.
"I think it continues to show us that kids around the world want to help other kids," Shanahan said. "I also feel like it's important because we're letting kids step up and be leaders and organize the events within their school."