Mike and Mitch Arps recently got back a piece of their company's history.
The brothers own Fremont-based Arps Red-E-Mix, Inc., a ready mix concrete and sand and gravel producer that serves eastern Nebraska.
Their dad, Dean, started the company in 1958 in North Bend and as part of that had concrete-mixing trucks.
One of those trucks was a 1953 International R 190. The yellow-cabbed truck bears the company's name.
"We're pretty confident it's one of the original two he started with," said Mike Arps, company president.
Arps believes his dad probably traded in or sold the truck in the 1960s.
Where it rolled on afterward is a mystery, but one day someone snapped a photo of the truck and sent it to Brenda McDonald, whose husband, Tom, is operations manager at Arps.
The vintage truck was parked near the Iowa 80 Trucking Museum in Walcott, Iowa — about 320 miles east of Fremont. After some research, Tom McDonald talked to museum curator Dave Meier, asking if Arps could buy the truck.
Mike Arps made a request as well.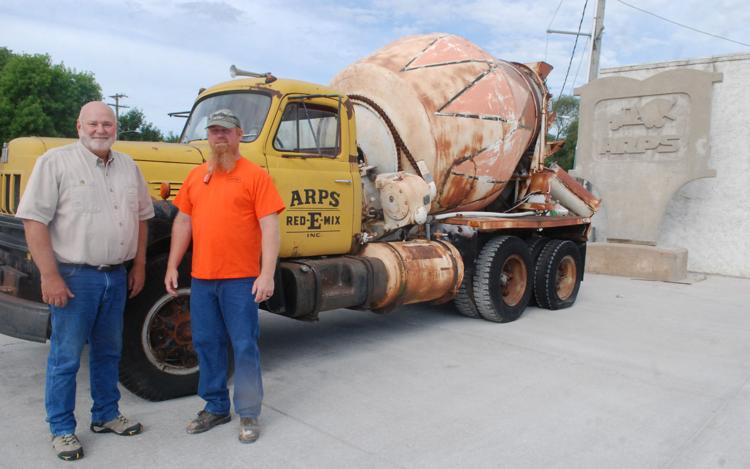 "I contacted Dave at the trucking museum and explained to him the history and the importance of it to my family and I think he understood," Arps said.
Meier told the Fremont Tribune that the museum didn't own the truck and never sells trucks in its collection.
The Iowa 80 Truck Stop in Walcott owned the truck.
Bill Moon, the truck stop's founder and Meier's father-in-law, had a passion for collecting antique trucks and trucking memorabilia. Moon dreamed of having a museum, which opened a few years ago.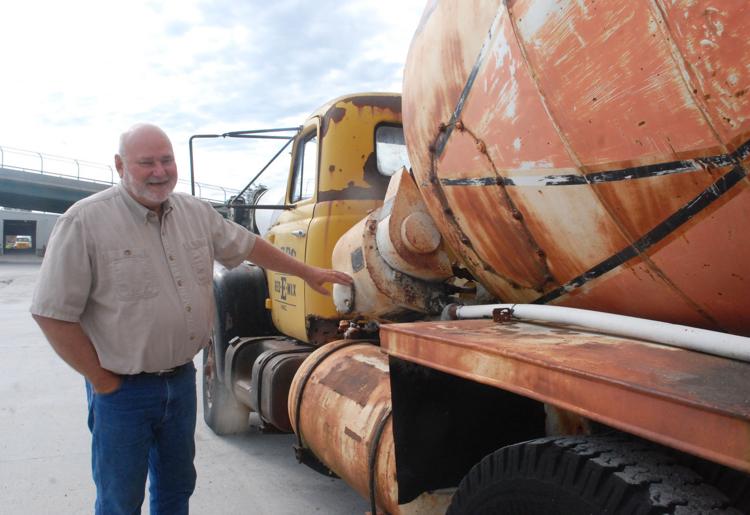 Once trucks and other memorabilia are in the museum, they belong to it.
But since the museum didn't own the truck, Meier said he gave it to Arps.
"It's nice for someone to get a truck — that means something to them — back," Meier said. "We hadn't done anything with it and it was way down the list of getting restored and put in the museum. It had been sitting here for a long time, way before the museum was thought of. We have other cement mixers as well that the museum owns."
Arps made a donation to the museum, Meier said.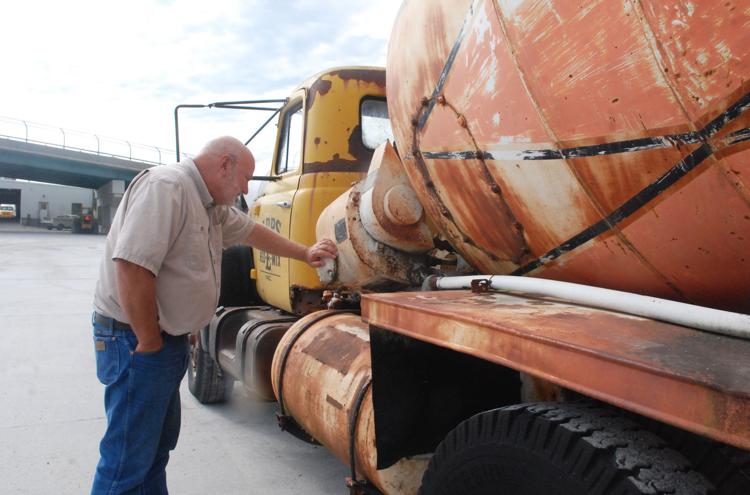 For the Arps brothers, it was important to bring the truck back home.
"It's part of the family history," Mike Arps said. "We've been a closely held family concrete producer well over 60 years."
Arps remembers trucks like the 1953 concrete-mixer. He recalls his dad climbing into the concrete-mixing trucks.
"Trucks are a big deal," McDonald added. "They make the world go around."
Arps points out the truck's historical significance.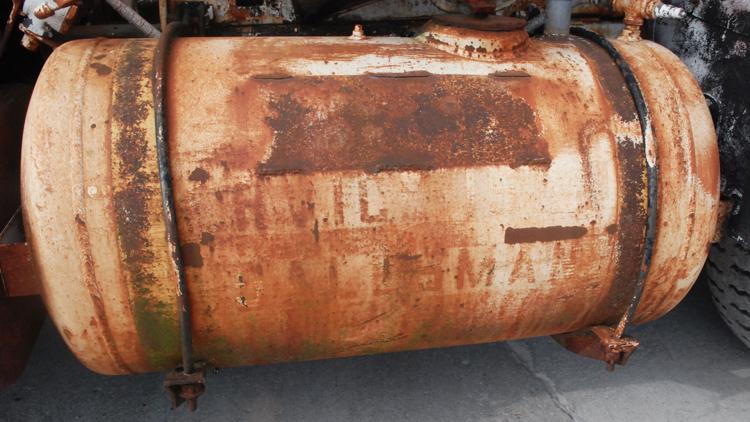 "They used to mix concrete by hand," Arps said. "You look back and think about how far the industry has come."
The vintage truck is a 5-cubic-yard mixer. Today's trucks are 10- or 11-cubic yard mixers.
"With technology, everything's gotten bigger," McDonald said.
And faster and better, Arps added.
Arps hired a trucking company to pick up and bring the vintage vehicle to Fremont. It arrived July 17.
Plans are to get the truck running and drive it in parades and have it on display.
McDonald said the truck has the original paint job.
Arps has six locations in eastern Nebraska: Fremont, Blair, Tekamah, North Bend, Schuyler and David City and has 50 employees.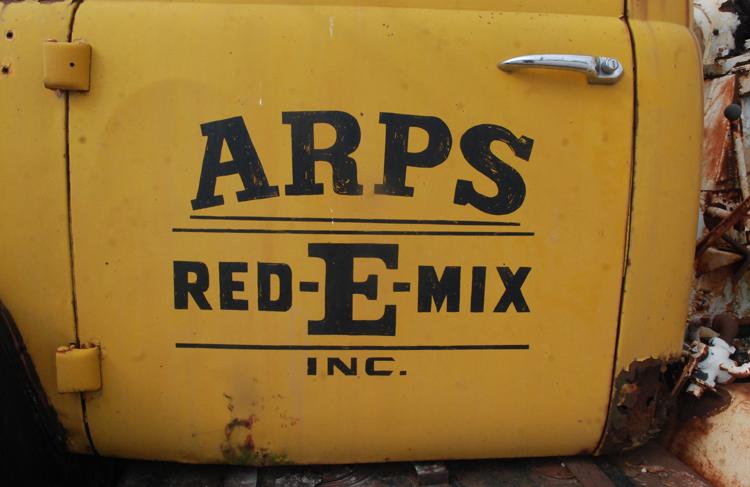 "We've been very blessed with a strong construction economy here in eastern Nebraska," Arps said. "We were very involved in the Costco, Lincoln Premium Poultry projects. It's affected all of our areas. We're supplying chicken barns out of all of our plants and we supplied a good portion of the concrete at Lincoln Premium Poultry and paving around it and the feed mill."
"Now we're benefiting from all the other business that's brought to town, the housing, new apartments, paving," he said. "We're pretty proud of all that and blessed that Fremont and the area's given us that opportunity. We haven't felt a lot of effects from COVID or anything like that. Our business has been solid."
And now the company has a concrete reminder of its past, too.
Get local news delivered to your inbox!
Subscribe to our Daily Headlines newsletter.