It would take creative thinking.
For years, Fremont Alliance Church has hosted a fall festival on Oct. 31 with attendances reaching an estimated 1,300 to 1,500 people.
Families have turned the annual event into a tradition.
But amid the COVID-19 pandemic, event organizers knew they'd have to figure out a different way to host the event this year.
So the church at 1615 N. Lincoln Ave., will host a Drive-thru Fall Festival from 5-7 p.m. Oct. 31.
"In previous years, the Fremont Alliance Church has always had a really big community outreach with our fall festival," said Julie Johnson, children's ministry director.
The church would be filled with families going from room to room, where costumed children played games and won candy prizes.
"This year with COVID, we knew that wasn't going to be possible so we had to think outside the box and out of the box meant out of the church," Johnson said.
Church members will erect booths under small tents in the church parking lot. Each booth will be decorated to depict a different Bible story from the earth's creation to Christ's death and resurrection.
Different treats will be provided at the booths. Many will have candy. One featuring Noah's ark is set to distribute animal crackers.
"Not every single booth coordinates with the story," Johnson said. "Some booths are just going to give you candy."
Bags of candy have been piling up at the church.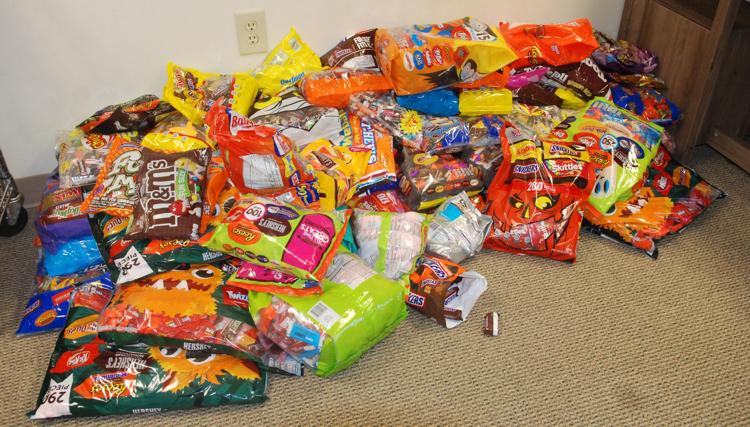 On Oct. 31, participants in vehicles will go through the Fremont Senior High School parking lot and into the church parking lot across the street.
Bags will be provided at the first booth.
People, wearing gloves and masks, will count the number of people in each vehicle and bring the appropriate amount of treats from the booths to the vehicles. Children are encouraged to wear costumes if they have them.
Dodge County REACT will help with traffic control. Plans are to get people through the line as safely, orderly and quickly as possible.
"We're really excited," Johnson said. "It's a lot different from what it's been in the past, but we really wanted to make sure we were able to have that outreach to the community. We didn't want to have to cancel it. We were not going to let COVID stop us."
The festival is important to the church.
"Our church loves interacting with the families in Fremont and we didn't want to lose that," Johnson said. "We want to bring joy to the community and let them know that no matter what's going on that Fremont Alliance Church really cares about the community."
Teresa Lichtenberg, FAC administrative assistant, agrees.
"There is so much hate going on in the world that this is an event where they're going to feel loved," Lichtenberg said.
Johnson, Lichtenberg and church member Bob Gates have been coordinating the effort.
The goal is for children to dress up and have fun in a safe and controlled environment.
Twenty-four years ago, FAC hosted a fall festival after Jeff Rhoads and his wife, Paula, and Bob and Phyllis Gates took their families to a similar event at Omaha's Westside Church years earlier.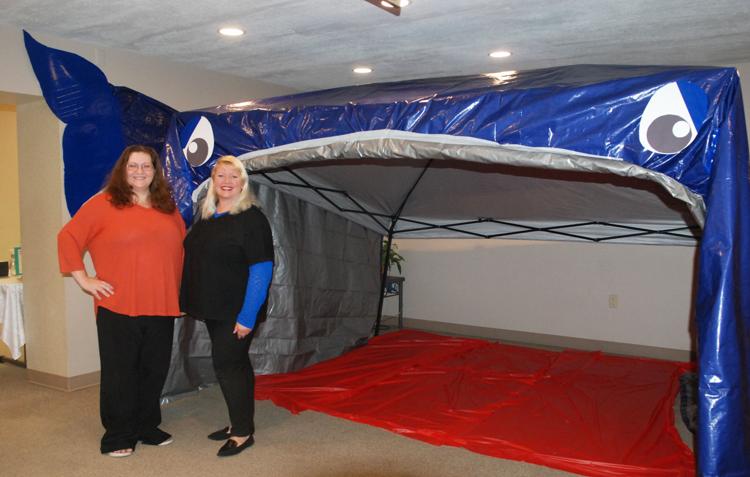 Johnson said she's been told that between 1,300 and 1,500 people have filled the Fremont church during the annual event.
No carnival-type games will be available this year due to COVID, but Johnson hopes families will enjoy the drive-thru festival.
"I'm excited to see the families and I really hope they have a good time," Johnson said. "Though COVID-19 may change the way the fall festival looks this year, the one thing that will never, ever change is the love of God. That is forever and always."
Get local news delivered to your inbox!
Subscribe to our Daily Headlines newsletter.