Josie "Kat" Welles spoke through tears as she remembered her best friend, Jaymasin Lykens.
"He was amazing," the 14-year-old Fremont girl said. "I'm happy that he at least made double digits and I know that was probably on his 'to do list.'"
The crowd listened quietly as Kat shared heartfelt thoughts during a Monday night candlelight vigil honoring the lives of a Fremont family who died June 10 in a two-vehicle accident southeast of Scribner.
Heidi Lykens-Huisman, 37, her husband, Joshua Huisman, 29, and their children, Jaymasin Lykens, 10, and Nova Huisman, 9 months, died from the accident.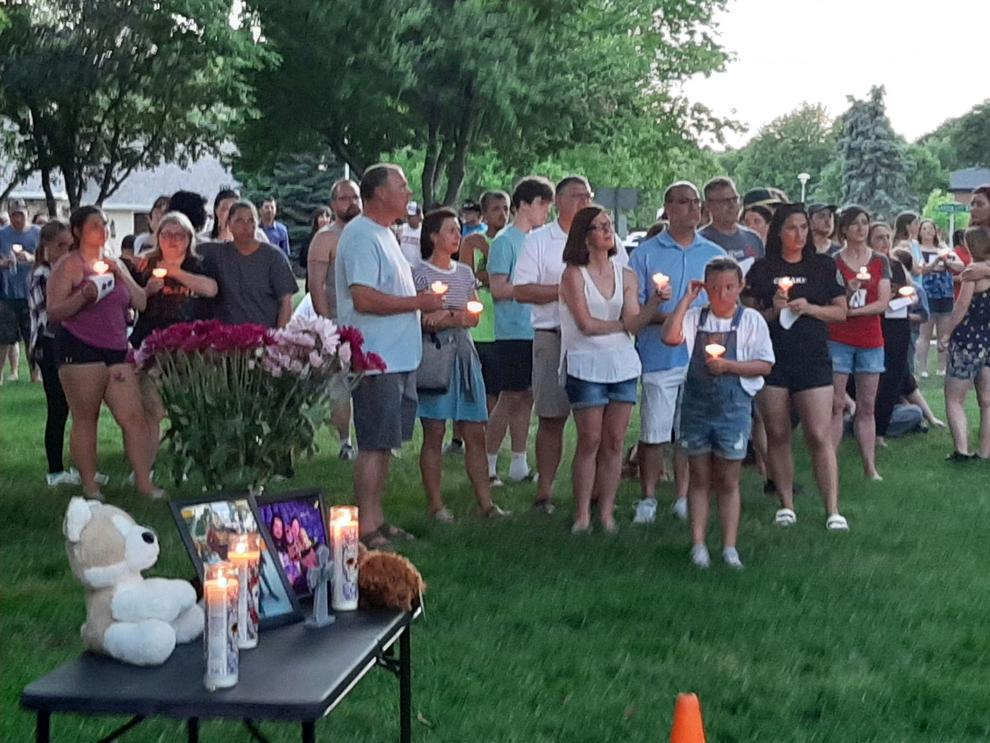 Following a preliminary investigation, the Nebraska State Patrol believed the southbound sedan carrying the family attempted to pass another vehicle on the two-lane portion of U.S. Highway 275, lost control and struck a northbound semitrailer truck.
Family friend Jonné Arnold coordinated the community candlelight vigil at Clemmons Park in Fremont, where the Huismans married a few years ago.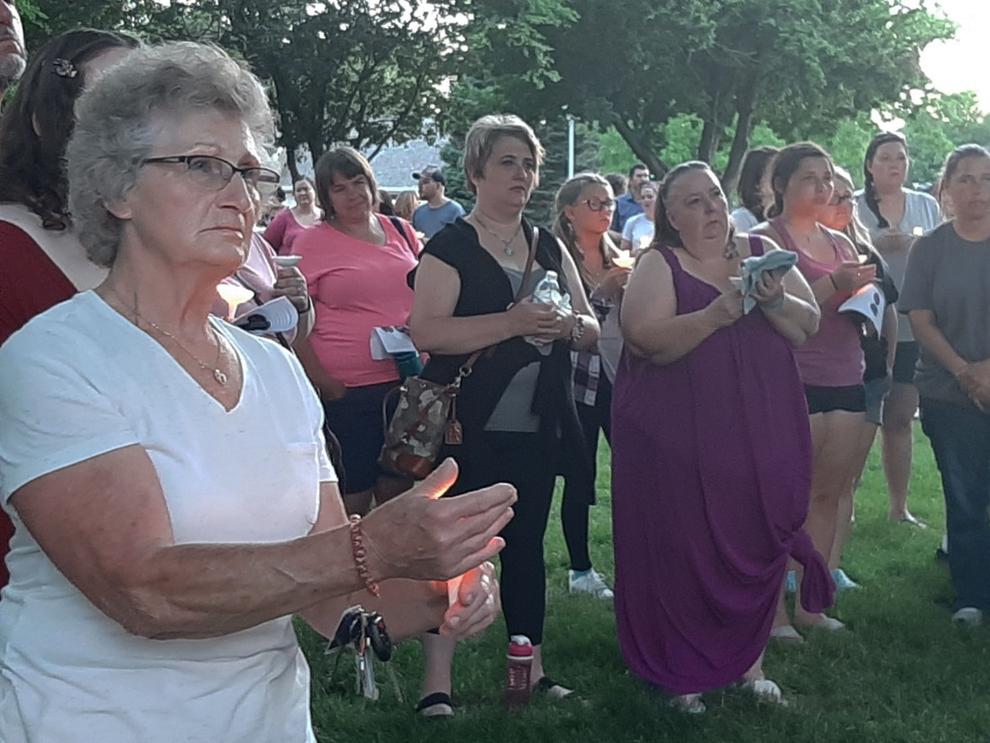 Mourners held small white candles as they listened to a prayer, poems and remembrances. They watched a video featuring photos of the family.
An estimated 250 people attended.
Arnold, 28, told the Tribune that the Huismans had been her neighbors for two years at Yorkshire Manor Apartments in Fremont.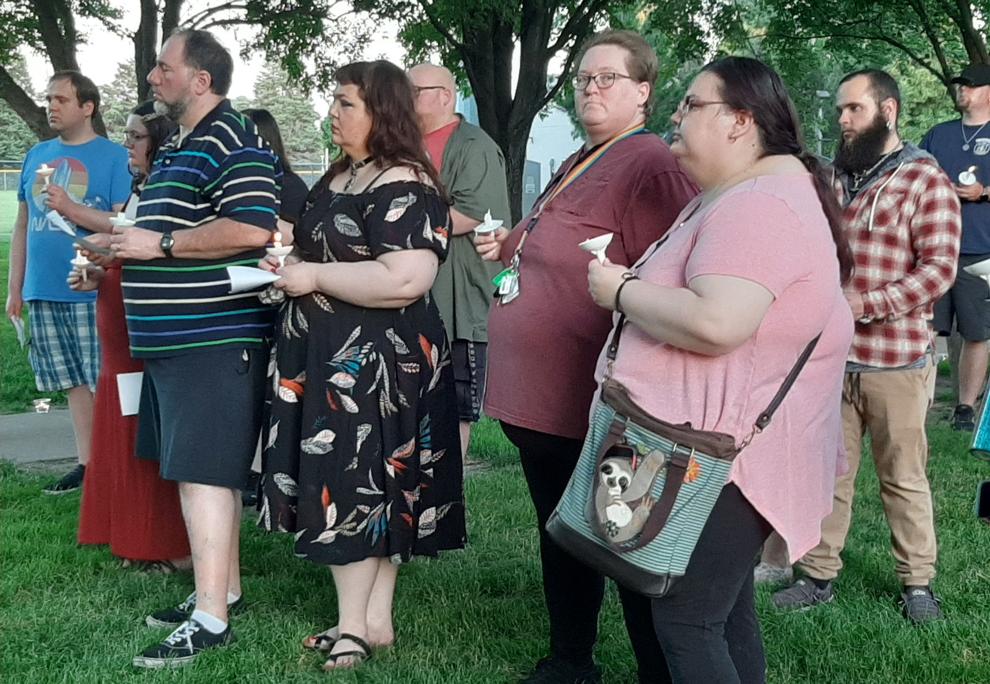 "I've lost people and it took the community and a support system to help me so I wanted to help their family and friends," Arnold said. "With funerals, it's so easy to get lost in the grievance of it. Tonight, I really wanted to show the beauty of their lives."
Before the event, attendees shared their memories. Arnold talked about the family's love of life. Children's church teachers talked about Jaymasin's love of God. One woman told how Heidi helped her leave a bad relationship.
Arnold shared light-hearted memories of the Huismans.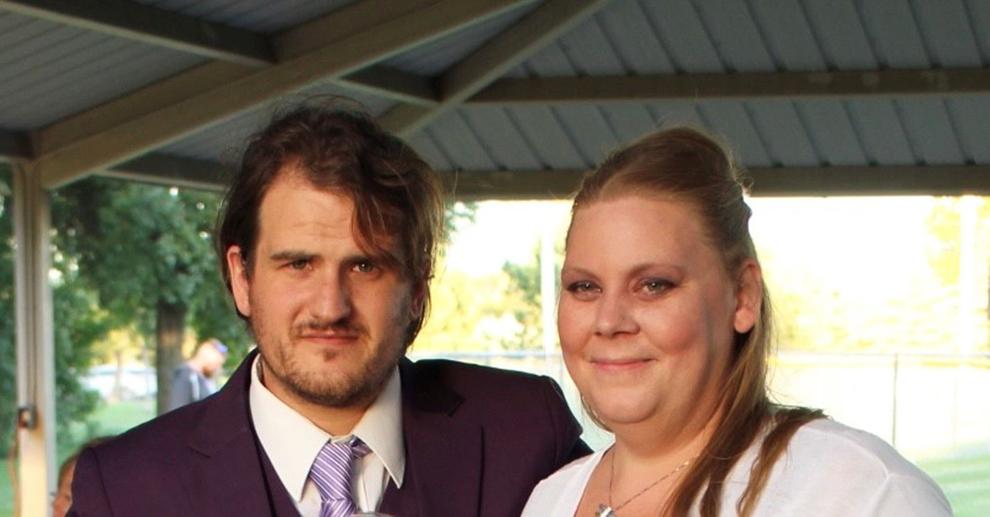 "They lived life to the fullest and lived in the moment," Arnold said.
Arnold remembers hearing Heidi and Jaymasin dancing to music in their apartment and the family's laughter outdoors. She saw photographs of the Huismans' wedding in the park.
He wore a purple suit and she wore a purple dress.
"They didn't care what anybody thought," Arnold said. "They were their own people. And they loved their kids."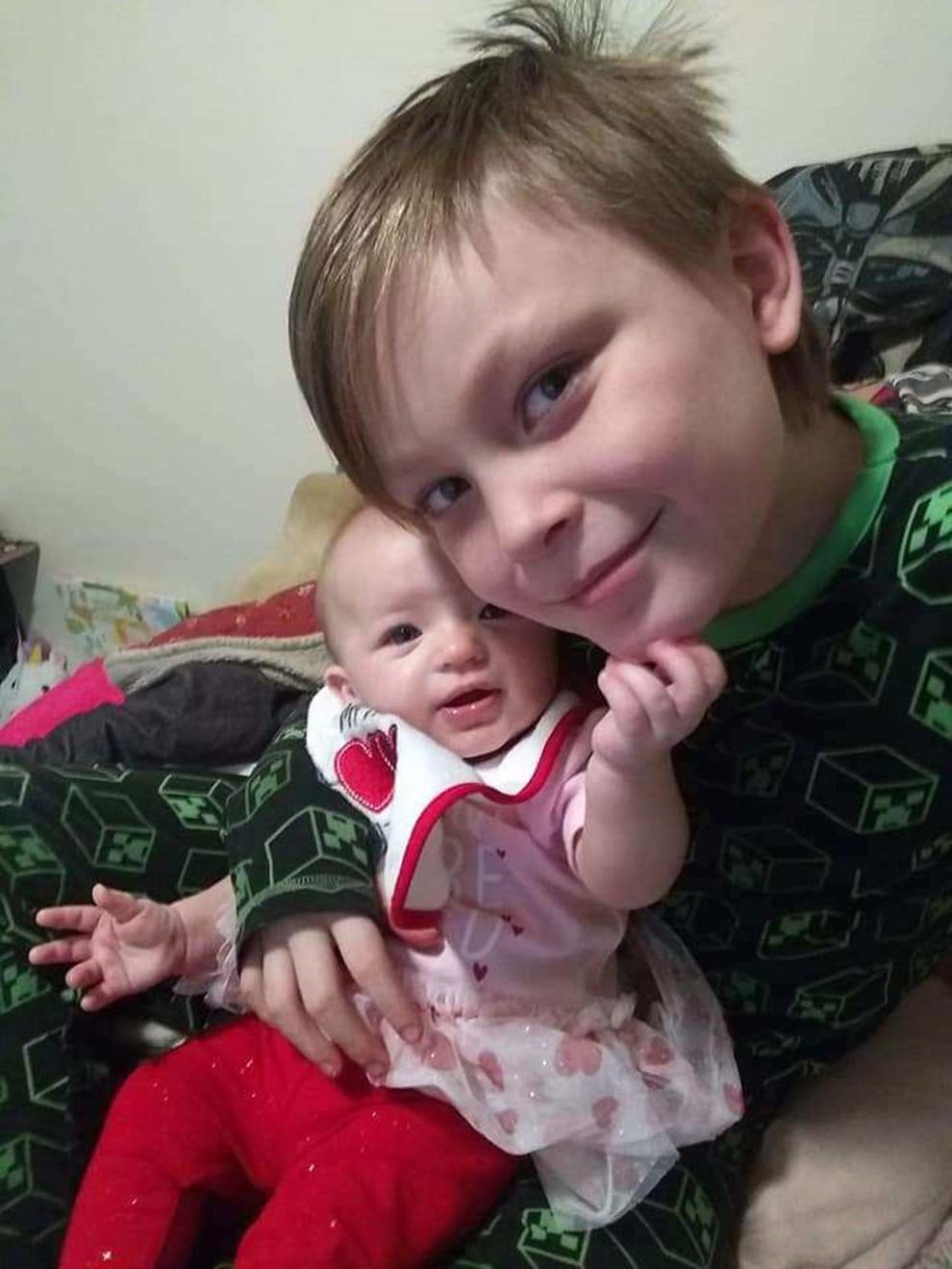 Jaymasin called Debbie McCarthy his "adopted grandma." She brought Jaymasin to Living Word Church in Fremont along with her own grandchildren.
"I know he's with Jesus," McCarthy said.
Sarah Cross and Mary Mahrt were Jaymasin's teachers at children's church.
"He loved church," Cross said. "He loved the Lord."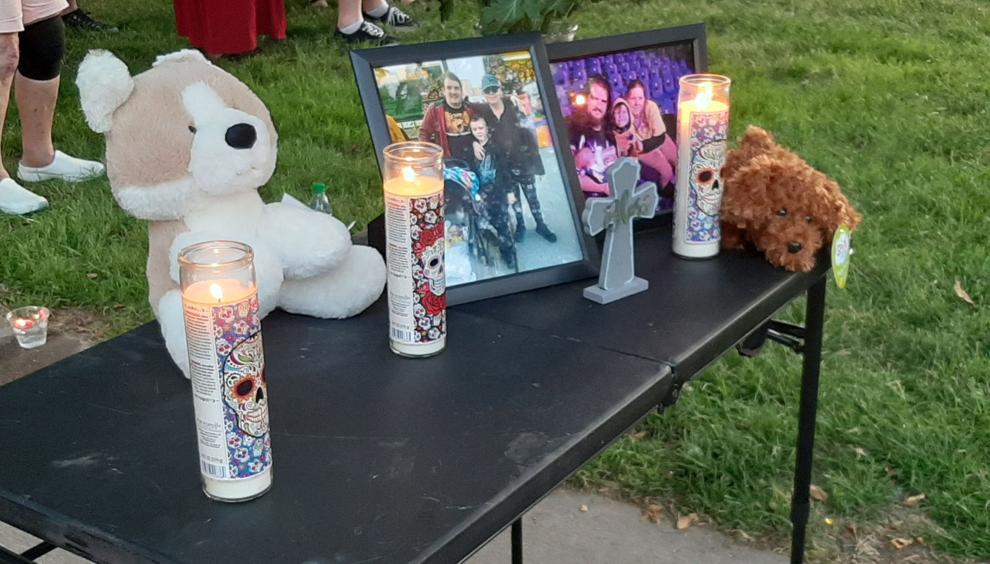 Cross said Jaymasin looked up Bible verses quickly and read them clearly.
She spoke tenderly as she recalled his favorite, 2 Corinthians 4:18, which talks about not looking at the things which are seen and temporary, but at those which are unseen and eternal.
"He was always talking about Jesus," said Tony Andersen, an usher. "He wanted to be an evangelist. At 10 years old, he knew more about the Bible than most people do in 20 years."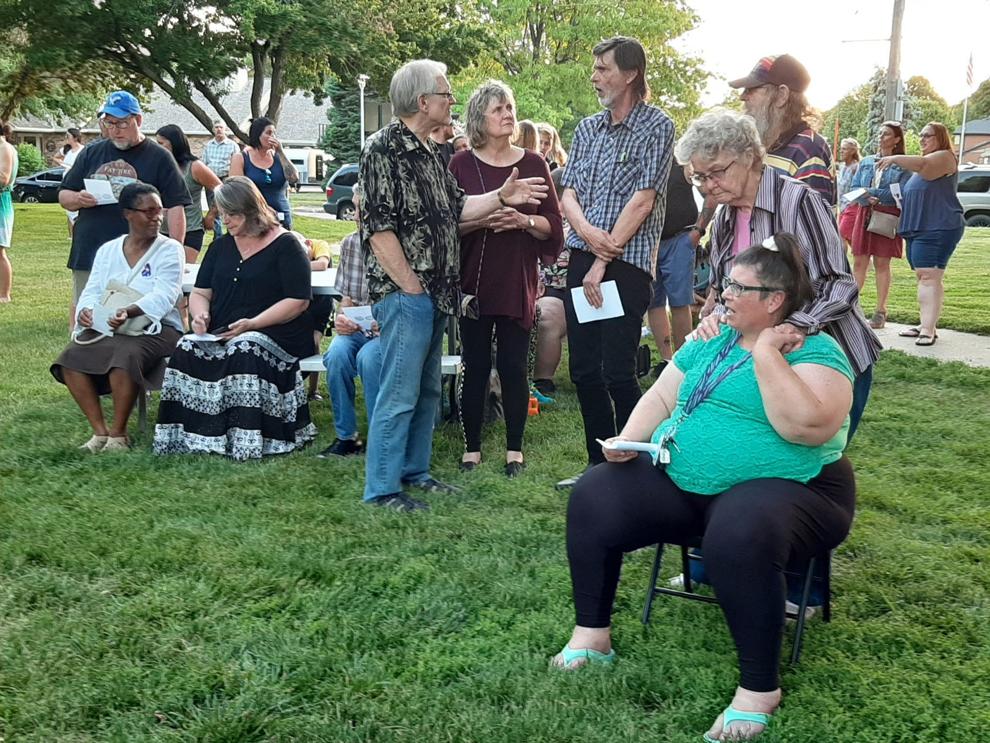 Abbey Johnson was one of the Huismans' neighbors and enjoyed a close relationship with Heidi.
Johnson's 9-year-old daughter, Mariah, and Jaymasin played together.
"Heidi and I joked that one day they were going to get married," Johnson said.
Johnson appreciated Heidi's friendship.
"She helped me leave a bad relationship. She was there for me the whole way. She was my shoulder to cry on," Johnson said.
Johnson spoke kindly of Josh Huisman as well.
"He was the sweetest guy ever," Johnson said. "He was always there for Heidi. He was a great dad to Jaymasin. He stepped up when he didn't have to. He was the stepdad every person wishes they could find."
After she moved to the Yorkshire apartments, Alyssa Lucas said she and Heidi became inseparable. She appreciated the Huismans.
"They were really, really good people," Lucas said. "They helped me a lot when I was going through my divorce. She babysat for me and helped me learn how to be a single mom. She was like a sister to me."
Lucas was upset when the Huismans moved to a different apartment complex.
She last saw Heidi about three weeks ago. Lucas was at her job at a fast food restaurant when Heidi and a friend came to the drive-thru.
"Seeing them just made my day," Lucas said.
During the vigil, the Rev. Carl Ratcliff of United Faith Church in Valley prayed, asking God to give family and friends a word of comfort and peace.
Ratcliff shared Scriptures in which Jesus encouraged his disciples to trust him and said he was preparing a place for them in heaven.
"We can find comfort in knowing that Jesus has gone before us to prepare a place especially for us and to welcome us," Ratcliff said.
He talked about the hope, encouragement and joy that can be found in Christ.
"This world is not all that there is," Ratcliff said. "There is something far beyond this world, far beyond our imagination."
Ken Phares of the Nickerson Volunteer Fire Department expressed his sympathy.
"I would like to offer the family, the friends my sincerest condolences on behalf of myself and I'm sure I speak for Nickerson, Hooper, Uehling, Scribner fire departments as well as the sheriff's office and State Patrol," Phares said. "Please understand that those folks felt every last bit of it."
Phares said he didn't know Huisman well, but recalled seeing him at Walmart.
"The thing I noticed with Josh is, there was nothing in this world that could make him unhappy," he said. "The kid made everybody's day great."
Kat told what a special person Jaymasin was to her.
"It's only once in a lifetime that you get to meet someone like that and if you ever do meet someone like that, please cherish them," Kat said. "Please cherish your family and friends and, yes, you may argue, but they're the only friends and family you have."
Far from Kat's first loss, the teen wore a green T-shirt in honor of her brother, Justin D. Young, who was 28 years old when he died in a motorcycle accident in 2015.
Arnold thanked many people who helped with the vigil, which she said it was intended to show the Huismans' family and friends that they're not alone.
"They've got a whole bunch of people ready to help them through anything," Arnold said.