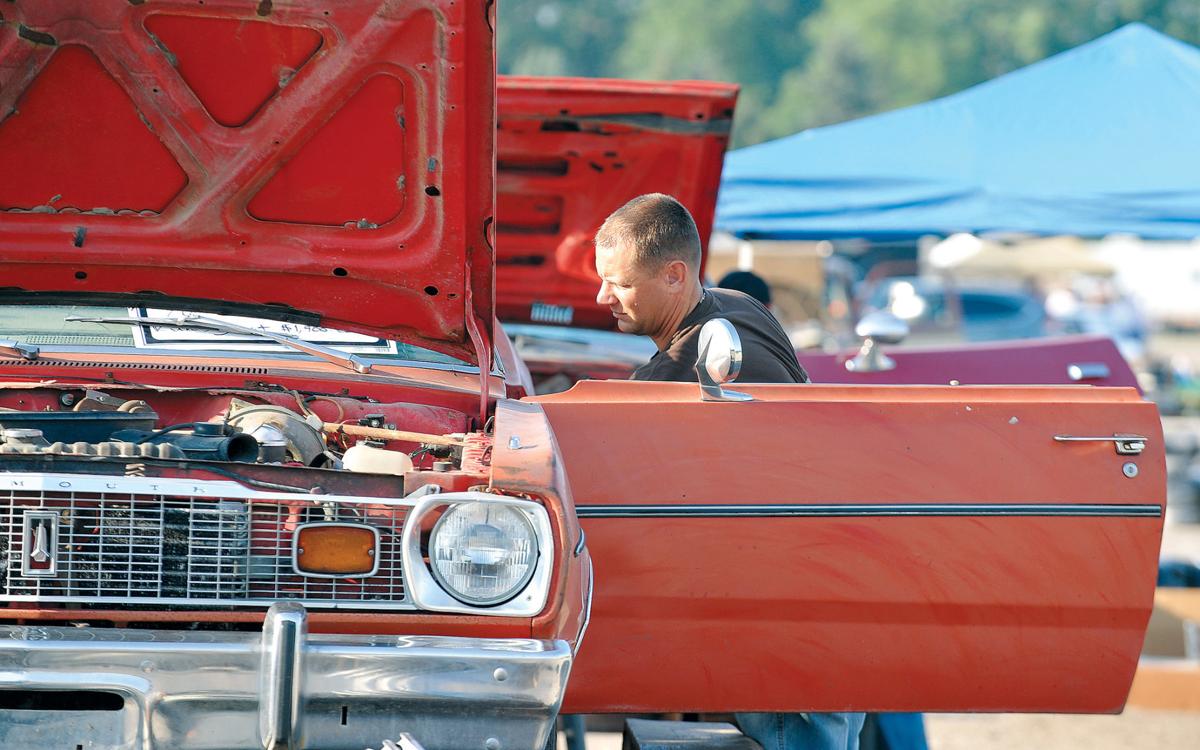 All good things must come to an end.
This month, Swappers Inc., will host its 34th — and last — Annual Swap Meet.
"We are calling quits it after this year," said Fremonter Dan Allen, one of the coordinators.
Allen cites rising costs of things needed to host the event and slowly diminishing turnouts as reasons for this being the swap meet's last year.
The event — labeled as Nebraska's largest two-day meet — is scheduled for June 22-23 at Christensen Field in Fremont. No set times were announced. The event is free to the public.
There is no gate admission. A tractor club hauls parts to vehicles for a donation, Allen said.
For more than three decades, people have come from throughout the area and even other states to buy, sell and trade vehicle parts, crafts, tools, toys, collectibles and other items.
A 2019 poster also lists coins, antiques and baseball cards as being available and indicates that no alcohol or unauthorized food vending will be allowed. Neither will profanity nor guns.
You have free articles remaining.
Allen said his father-in-law, John Carlstrom, and other men started the swap meet years ago. But as time has passed, other founders left the Swappers Inc., group, moved away or died.
So for the last four or five years, Allen and Carlstrom have run the event.
Declining attendance has played a role in the decision to end it.
"There's not a whole lot of people who really attend these things anymore," Allen said.
People looking for a fender, for instance, can pick up an electronic device and hunt for one on the internet.
"The typical swap meet can be done at 2 o'clock in the morning in your pajamas on your couch," Allen said.
Allen still hopes people attend this last swap meet.
People can pay at the gate to be a vendor.
"We'll have anything from kolaches to car parts to lawn and garden supplies — anything and everything," Allen said. "I never know what's going to be on the next vehicle I park."
Allen has been part of this swap meet for about 18 years.
"It's been a whole lot of good times and some bad weather and some great weather," he said. "It's been a heck of a run."