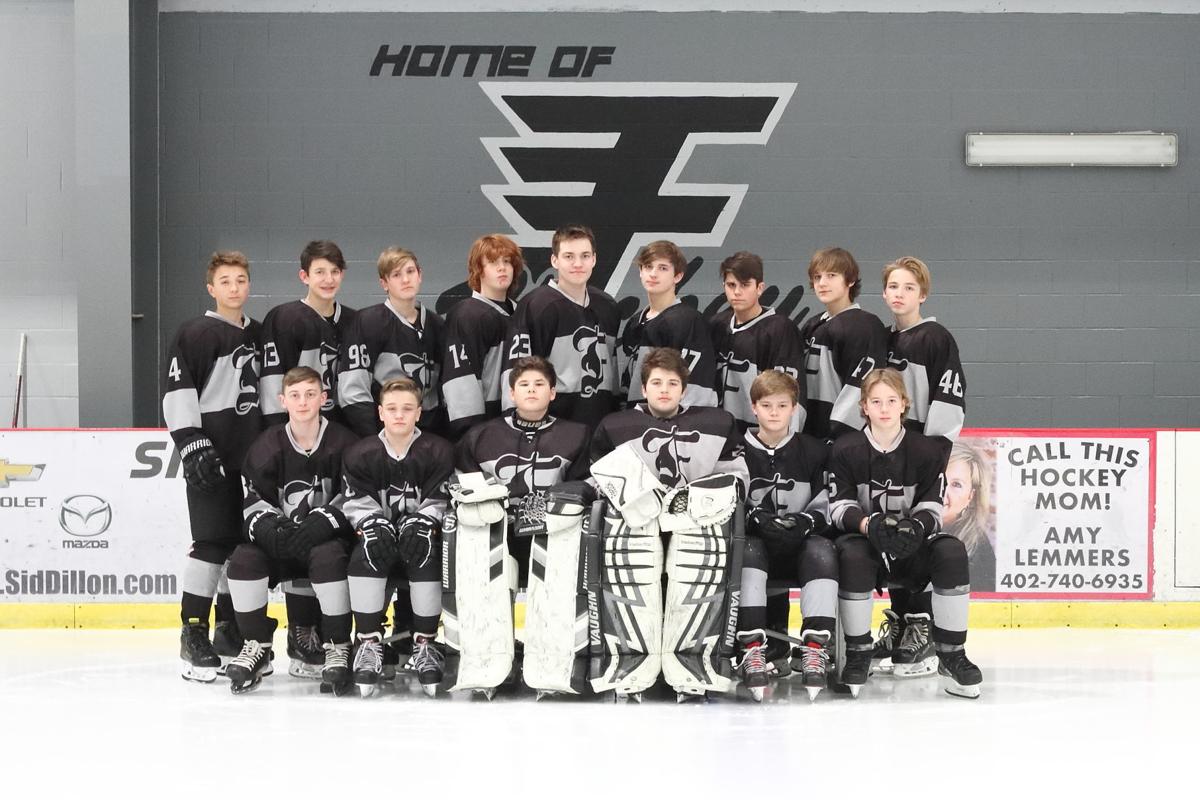 Around 200 kids will lace up their skates and hit the ice this weekend for an 18-team hockey tournament at the Fremont Family YMCA's Sidner Ice Arena.
The annual Fremont Flyers Cherry Picker Challenge will take place Saturday and Sunday for children ages 8 and under. Both days are free and open to the public.
"We've done it for a few years now, and it's been really successful," hockey director Garrett Poland said. "We get a lot of teams in from the Nebraska area, like Kearney, Lincoln and Omaha."
The Saturday tournament will be played by the 8U teams, or ages 8 and under, while the Sunday tournament will be played by the 6U teams, or ages 6 and under. The tournament will start at 8 a.m. and run until 5 p.m.
This weekend, 12 8U teams and six 6U teams will be playing, Poland said. The teams feature around nine to 10 kids, with 8U playing four-on-four and 6U playing three-on-three.
"Normal hockey when they get older, it's five-on-five and full ice and all that, but right now, USA Hockey shrinks the rinks down and shrinks the number of kids down," Poland said. "So they get more puck touches and they see more ice."
For the 8U tournament, the hockey rink will be divided in two, with two games going on at a time. Each team gets four games of 24 minutes, with a one-minute break in between the halves.
"They'll buzz the clock every two minutes, and that indicates a change, so the players will change," Poland said. "So every player gets even ice time."
With the 6U tournament, the rink will be divided even smaller, letting three teams play at a time, Poland said.
"At the 6U level, they don't have goalies in the net, so they get even more ice and a little bit more room out there," he said.
Jerry Rinne, president and CEO of the Fremont YMCA, said the facility was excited to hold the hockey tournament this weekend.
"It's kind of neat to see these young kids playing hockey, moving in the right direction," he said. "We've had a lot of success with the hockey teams, and the reason we've got successes with our hockey teams is because of the Sidner Youth Endowment, which has gotten even more kids to participate in hockey."
Without the endowment, Poland said not only would the tournament not be possible but the teams as well.
"That's created a lot of opportunities for some kids who would have never had the opportunity," he said. "So we really appreciate it and we just think it's fantastic that our kids get that opportunity within the community that myself and many kids growing up, we didn't have."
Rinne also said the tournaments put more "heads into beds," as the traveling teams stay overnight in the city. The YMCA is also holding tournaments for basketball and pickleball this weekend as well.
"So we're bringing in a lot of people from out of town," Rinne said. "That's definitely going to help out with the hotels and the motels and the places to eat and shopping downtown, and so we're excited that the Y can give back to businesses a little bit that way that help the YMCA out."
With the event being free, Poland said he encourages families to come out and watch the children play.
"We actually get a more packed house than we do for a lot of the college games and the bigger events," he said. "It's fun to see. You get all the families up in the stands, and those little 6U and 8U games become like the Stanley Cup finals."
Ultimately, the tournament not only gives children a chance to compete, but a chance to connect, Poland said. When they go home, he said they typically recount the time they spent with their friends rather than the game itself.
"It's just stuff like that, you realize that it's just about making sure that they're having fun and they're being good teammates and that kind of stuff," Poland said. "I think the biggest aspect that they take out of it is being with their teammates all day and getting to create those memories."
Get local news delivered to your inbox!
Subscribe to our Daily Headlines newsletter.