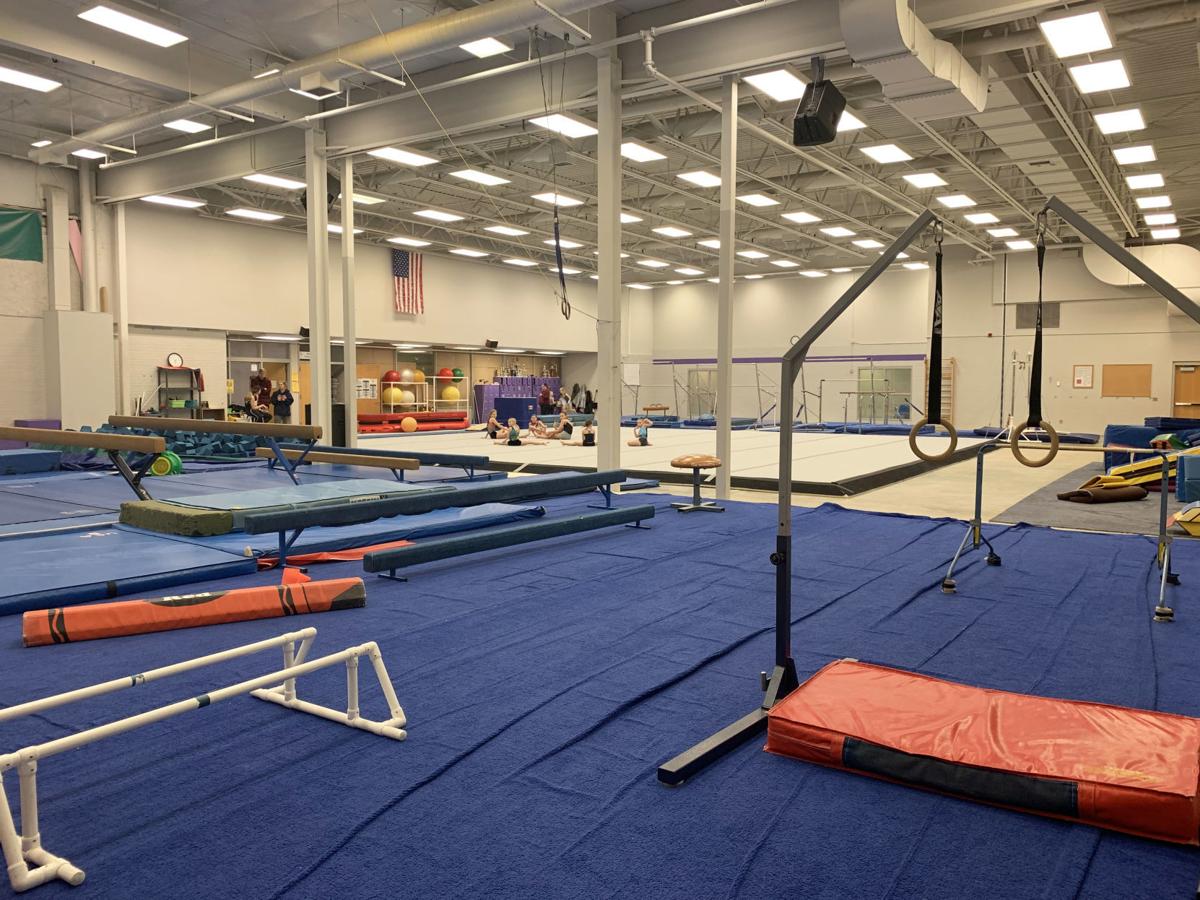 Although she had noticed the Fremont Family YMCA holding programs for people with disabilities, including basketball and the Special Olympics, gymnastics director Jensen Sullivan said she didn't see any in her field.
"I've had the idea for a really long time, but I didn't want to use it until I was full time here," she said. "So once I had been here for a while and I got some Midland students to come in and help me, I decided to get the ball rolling and just get it going."
"Flip 4 All" is a new program held by the YMCA for children ages 3 to 16 with physical or intellectual disabilities or differences that allows them to take part in different gymnastics activities.
The weekly program will start this Wednesday and end on March 4. Families are welcome to come and help if their child needs assistance. The cost is $25 for Fremont YMCA members and $65 for non-members.
"Parents can sign their kids up through the entire session," Sullivan said. "So if they're a little late, they can join anyways."
The program includes six classes with volunteers from Midland University held from 6:45 to 7:45 p.m. The last day will include an exhibition for family and friends and a group photo, with each child receiving a medal and t-shirt.
Sullivan said although the class has a basic lesson plan, the structure of the class will be loose to fit the needs of the students.
"We're just going to kind of go with the flow, because you never know what kids are going to want to do with this type of class," she said. "But we're going to be doing beams, bars, vaults, we're going to let them use the trampoline, the foam pit, and we'll set up an obstacle course."
Part of this loose structure includes using what Sullivan calls an "I Want" board, which features the various events and skills the children can go over for them to choose from.
Sullivan said one of the Midland students teaching the class is currently majoring in education, specializing in special education.
"So she is going to be up here helping as well, but I'm going to kind of treat it as a normal class," she said. "We've never done something like this before, so just kind of seeing what works and how to teach it for each individual kid."
The class will include basic moves for the children, including walking and jumping on the beam, handstands and chin-ups from the bar. They will also learn how to properly jump on a trampoline and practice rolls on the mat as well, Sullivan said.
"I think it's just a really good opportunity for kids to try something different, maybe get out of their comfort zone a little bit, try something new," she said. "I don't think Fremont's ever had anything like this, so I just wanted to see what would happen, and I hope word gets around and a lot of people enjoy it."
Get local news delivered to your inbox!
Subscribe to our Daily Headlines newsletter.