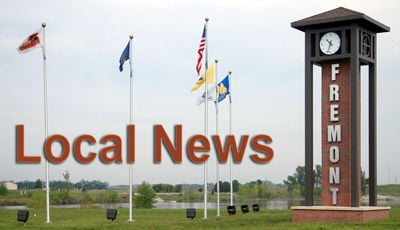 A group of local citizens is currently petitioning to place a measure on next year's primary election ballot that would allow local voters an opportunity to share their opinion on the Costco-Lincoln Premium Poultry chicken plant.
On Friday the group of citizens met in front of the Dodge County Courthouse to collect signatures as part of the petition that would place a measure on the upcoming May 2018 primary election that would aim to obtain the opinions of the voters of Fremont about the plant that includes a chicken hatchery located at 1015 East Cloverly, a poultry processing plant located at 1325 East Cloverly, and an animal feed mill located at 2045 South Downing.
"We have asked the city, why don't you do a poll of the people?" Local resident Doug Wittmann said. "We're not trying to be intrusive or obnoxious, but we are simply trying to give the people of Fremont an opportunity to voice their opinion on whether or not they support this project."
One sentiment about the petition and the Costco-Lincoln Premium Poultry chicken plant shared by the group of concerned citizens is that the project "isn't a done deal."
"Unfortunately it seems like there are so many people that say they don't want it, but they think it is a done deal because of what is out there," Local resident and petitioner Brenda Ray said. "I would like the City Council to know that no I don't want it, so if we can get it on the ballot we can let them know that this what the people think."
Randy Ruppert, executive director of Nebraska Communities United, was also collecting signatures for the petition on Friday.
Ruppert has been a vocal opponent to the Costco-Lincoln Premium Poultry chicken plant since it's inception in a large part due environmental concerns about the plant as well as industrialized food production.
"Our (Nebraska Communities United) overarching concerns are with changing the way people buy their food, understanding where food is coming from, how important good wholesome food is, and how it doesn't have to pollute the environment," he said. "Also I was raised here, so this is my town and we are lending support to the Fremonters in any way we can to try and make a change here. This is about preserving the good life for everybody."
According to Wittmann, the group is looking to obtain a minimum of 2,500 signatures on the petition and that if reached the measure would essentially be a way to poll local voters on whether or not they support the Costco project.
"We don't want to cost Fremonters extra money to do a special election or anything like that," he said. "This is just about getting people's opinions so we can really know how people feel about Costco, whether or not they support it and whether the City Council is really listening to their constituents."
If the petition were to gain enough signatures the ballot measure would essentially be an advisory question measure that would appear on the local May 2018 primary election ballot in which citizens would vote on the non-binding question.