Jonathan Papik's friends, family and colleagues Monday filled the Warner Chamber at the state Capitol to see U.S. Supreme Court Justice Neil Gorsuch swear him in as Nebraska's newest state Supreme Court justice.
Papik clerked for Gorsuch in Denver, when Gorsuch was on the 10th Circuit Court of Appeals, and before he became a justice on the country's highest court last year.
But it was three other VIP guests — Papik's children (Bob, 8; Maggie, 5; and Noelle, 4) — who arguably stole the show helping their dad put on his robe. Bob, in dress shirt and tie, was the first to start clapping after his dad zipped the robe.
Papik's former law partner at Cline Williams, John Hewitt, whose father literally wrote the book on the Nebraska Supreme Court, pointed out that Papik edged out Edward Carter to become the youngest judge ever appointed to the court at 36.
In 1935, Carter was 37 when he began what would end up being a 36-year tenure, Hewitt said.
But Hewitt made it clear he had no doubts about the job Papik will do.
"You have been a blessing to us and we are confident that you will be a blessing to this court, to the administration of justice in the state, and all citizens of Nebraska," he said.
Papik, who officially was sworn in a few weeks ago, sat with the court last week to hear oral arguments for the first time. Nebraska Supreme Court Chief Justice Mike Heavican said he's already impressed by his hard work and keen intellect.
Gorsuch said while some judges have to work hard to achieve a judicial temperament, "Justice Jonathan Papik just has it."
"He had it the whole time. I know this, because I was there at the beginning," he said.
Gorsuch spoke of Papik as a devoted family man, passionate about the law, grounded in his faith and family, with a competitive edge. He said he wasn't surprised to hear he was chosen for the bench.
"Watching someone assume responsibility for administering the law fairly for all of us reminds us what a great responsibility it is. We judges are just the caretakers. The law is not ours to make. It is ours to uphold and to apply as fairly and as best we can," Gorsuch said.
You have free articles remaining.
He said that job is safe in Papik's hands.
After taking the oath of office from Gorsuch, a self-deprecating Papik said son Bob wasn't sure at first about meeting Gorsuch, telling his dad he was "a little nervous to meet a judge."
Papik said when he tried to explain that he already knew one judge — him — Bob quickly shot back: "No dad, a real judge."
Papik said he is looking forward to the job, knowing it won't be easy, and feels blessed to have the opportunity.
He said he can't say how he will rule on a particular issue or case.
"But I can commit before everyone here today that I will do my absolute best to apply the law faithfully and impartially as a justice on the Nebraska Supreme Court," Papik said to a standing ovation.
Outside the chamber, after people filed out, Papik's grandmother, Sarah Erickson of Lincoln, said it didn't surprise her he would be named to the state's highest court.
"He's just a good, good person," she said.
Photos from Monday's swearing-in ceremony
Papik swearing-in, 05.07.2018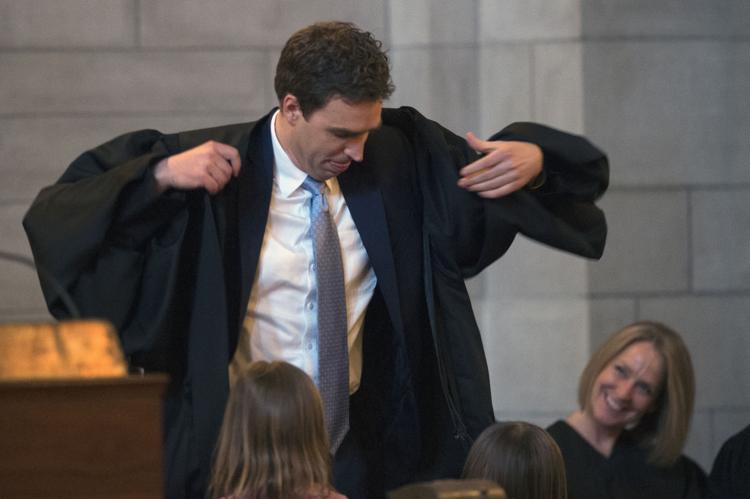 Papik swearing-in, 05.07.2018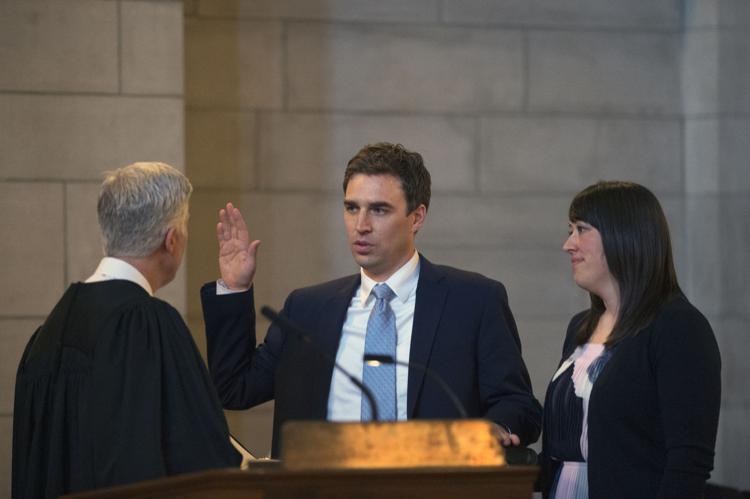 Papik swearing-in, 05.07.2018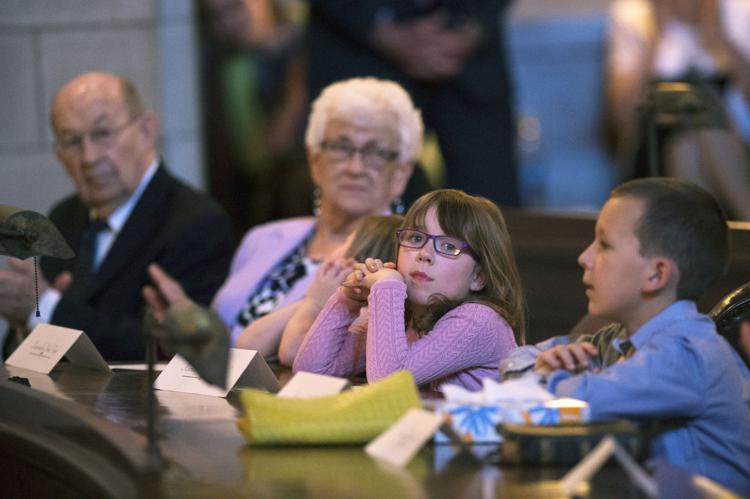 Papik swearing-in, 05.07.2018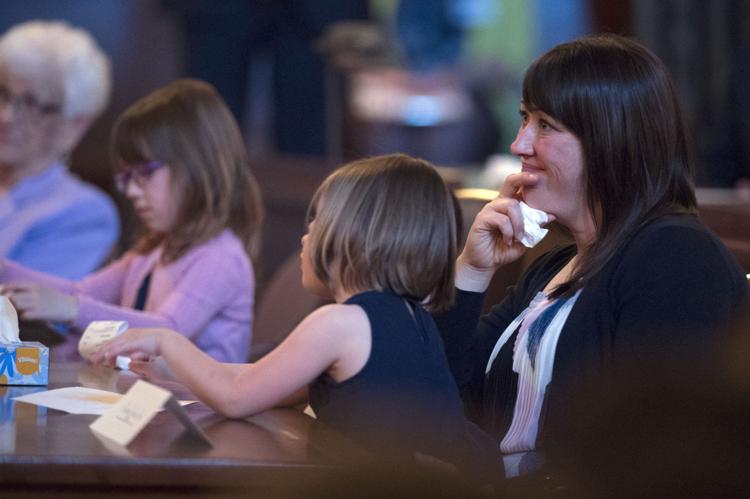 Papik swearing-in, 05.07.2018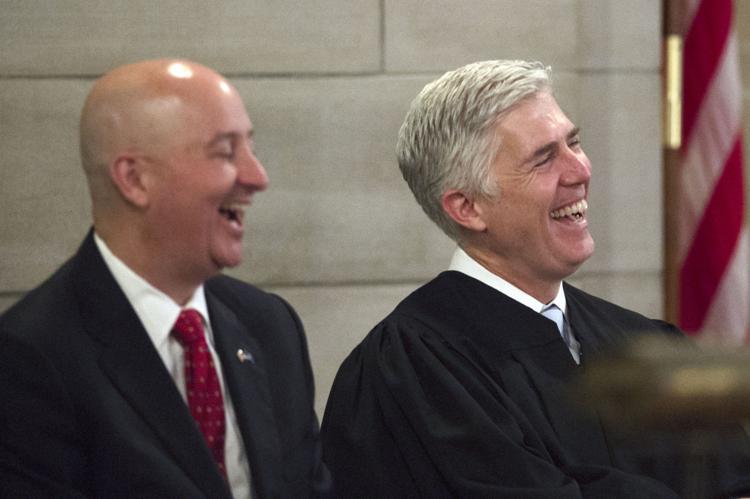 Papik swearing-in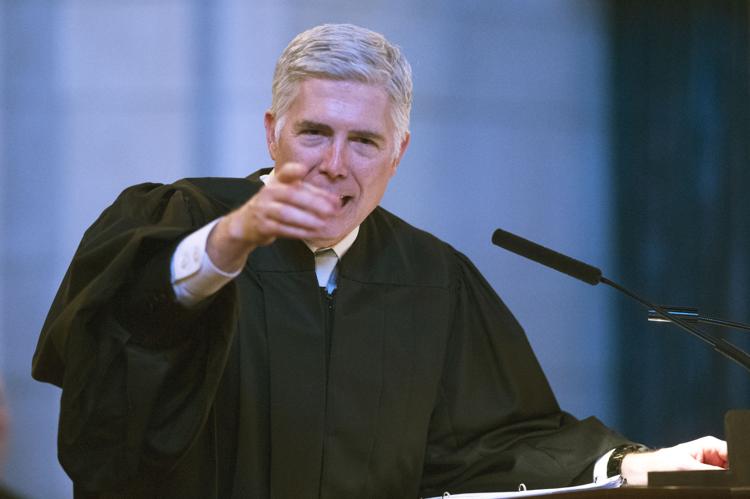 Papik swearing-in, 05.07.2018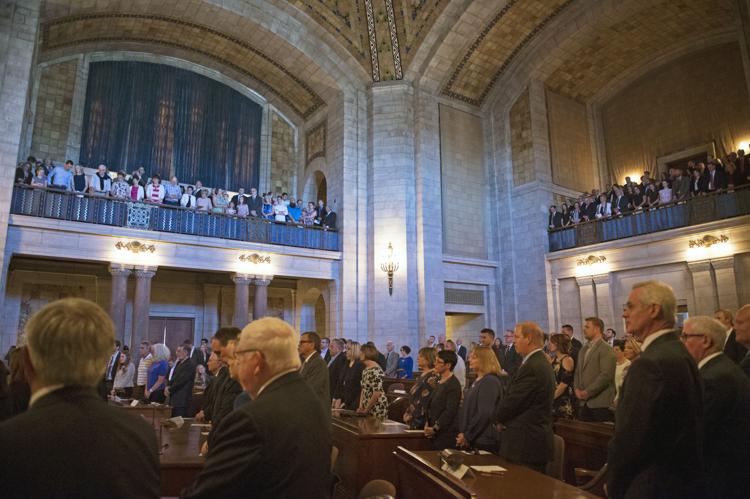 Papik swearing-in, 05.07.2018
Papik swearing-in, 05.07.2018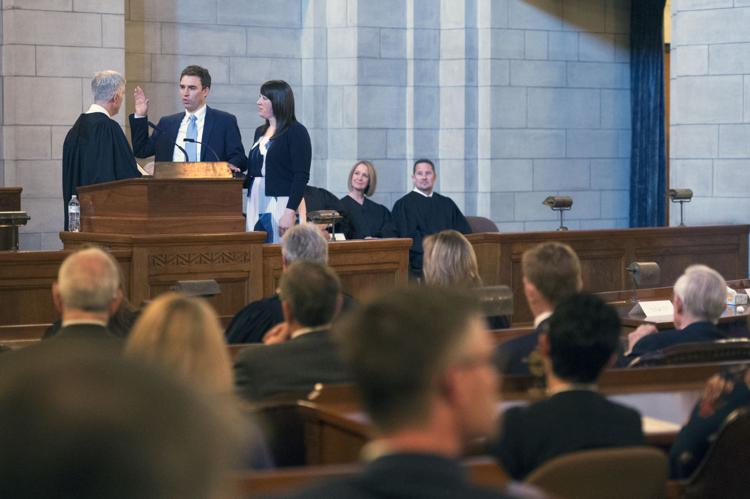 Papik swearing-in, 05.07.2018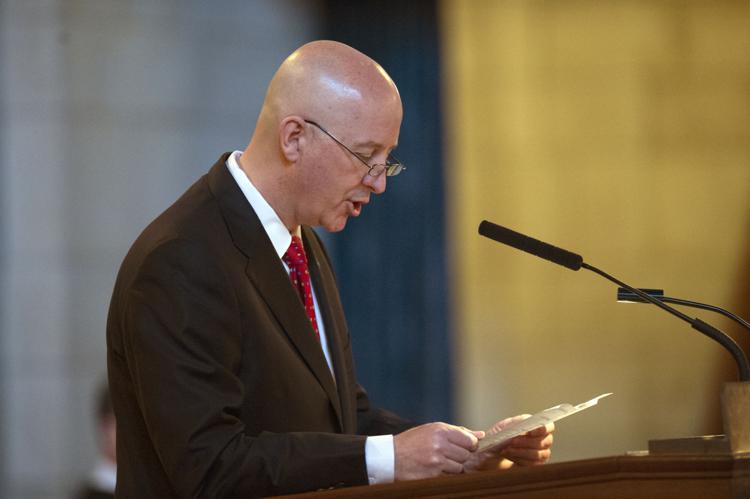 Papik swearing-in