Gov. Pete Ricketts on Thursday unveiled an ambitious program of investments in Nebraska's future, including major development and protection of natural resources along with workforce development while targeting substantial additional tax relief phased in over the next five years.
It was the final budget presentation of Ricketts' eight-year tenure as governor that will end next January and the spending changes were fueled by an infusion of federal pandemic recovery funding along with a healthy state budget surplus.
A huge share of the budget, already dictated by major new local property tax reductions triggered by previous action taken by the governor and the Legislature, pumps approximately $2 billion of state revenue into property tax relief during the 2021-2023 biennium.
The governor's proposals, presented to the Legislature in his final State of the State address to lawmakers, include fully funding a new $155 million state prison to replace the aging State Penitentiary in Lincoln, funding previously announced construction of a $500 million canal to secure the state's future supply of water flowing from the Lower Platte River in Colorado across the border into western Nebraska.
The budget plan also allocates $200 million in funding, including federal pandemic relief assistance, to the adventurously named STAR WARS fund, adopting water resource recommendations proposed by a legislative study committee headed by Speaker of the Legislature Mike Hilgers of Lincoln.
Those recommendations include proposed construction of a new 4,000-acre lake between Lincoln and Omaha.
Also included in a litany of new appropriations and projects is $100 million for shovel-ready economic development projects and $90 million for community colleges to help spur high-skill workforce development.
Ricketts includes a number of major tax reduction proposals in his ambitious package.
His plan would reduce the top state individual income tax rate by 1%, cutting the levy from 6.84% to 5.84% phased in over the next five years, while "achieving corporate tax parity" by reducing the 7.25% corporate rate to match the personal rate.
A reduction in the top individual income tax rate would impact more than 400,000 Nebraskans, he said.
Building on previous legislative action to phase in an exemption of Social Security income from the state income tax, the governor proposed completing the exemption in five years instead of the currently scheduled 10-year period.
Ricketts said his tax reduction proposals would "deliver an additional $612.8 million in tax relief to hard-working Nebraskans" by fiscal 2024-25.
The governor's 25-minute address was delivered in a more traditional setting than the empty galleries that greeted him during the height of the pandemic.
Ricketts arrived masked as he walked down the center aisle of the legislative chamber where he was greeted by senators, most of whom were unmasked. Ricketts removed his mask for the speech, then reattached it for his journey back down the aisle following his address.
"Through the years, the guiding light of my administration has remained the same: to grow Nebraska," the governor said in delivering his final State of the State address to the Legislature.
"And, despite weathering floods, fires and a global pandemic, we have done just that," he said.
"I was elected on the promise that I would bring tax relief to our state," Ricketts said. "And given our current financial situation, we must deliver."
Speaking of the COVID-19 pandemic that has dramatically impacted his final term as governor and demanded his focus, the governor said "we have kept moving forward."
And in a swipe at the continuing controversy over masking and vaccination mandates, Ricketts said: "Nebraskans don't need to be mandated to do the right thing. They just do it.
"Without lockdowns or mandates, businesses were able to stay open.
"Parents were able to return to work, and their children were able to return to school.
"Where authoritarian states are struggling, we are thriving," Ricketts said.
The governor saluted Sen. Lou Ann Linehan of Elkhorn, chairwoman of the Legislature's Revenue Committee, for her leadership in "ushering in a historic level of tax relief — relief that will deliver $2 billion to Nebraskans over the next two years."
Ricketts hailed economic development initiatives that are underway from North Omaha to North Platte, recognizing a number of those local leaders who attended his address in the legislative chamber.
The governor also expressed his ongoing anti-abortion commitment, suggesting that "Nebraska continues to serve as a beacon for life."
"We must also recognize all the doctors, nurses and health care professionals whose stalwart selflessness and excellent care has helped us weather this pandemic," Ricketts said. They, he said, are "health care heroes."
The governor pointed to his priorities for his final year of working with the Legislature and said they are "starting with tax relief."
But Ricketts also stressed his belief that senators need to "fully fund the replacement of the Nebraska State Penitentiary."
"Its walls are crumbling, and its infrastructure is aged beyond simple repair," Ricketts said. "For those wishing to pursue criminal justice reform, this should be a no-brainer."
A modern new prison would "give our inmates a better quality of life," he said, and "allow us to offer enhanced services and programming to prepare these men for life after time served."
Ricketts stressed that he is "not asking anyone to choose between supporting a modern State Penitentiary and pursuing policies that aim to reduce crime and recidivism," suggesting that "these solutions are not at odds and there is room for both."
His request for more than $500 million to assist "areas that experienced negative economic impacts from COVID-19" includes assistance for economic development projects in North Omaha and funding for beef processing supply chain issues in North Platte, Ricketts said.
Photos: Ricketts' State of the State address
State of the State, 1.13
State of the State, 1.13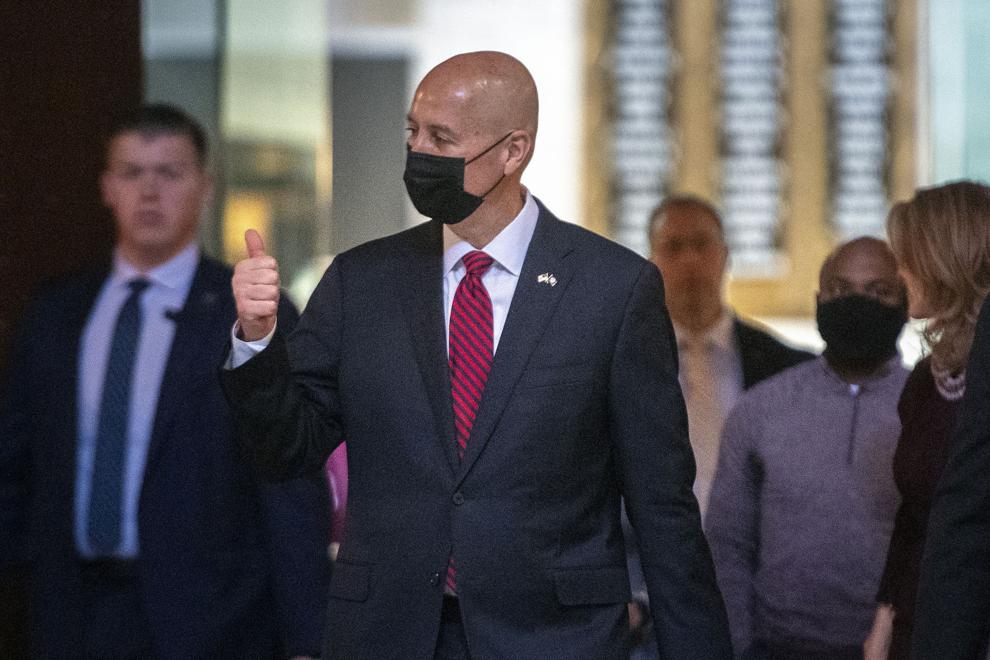 State of the State, 1.13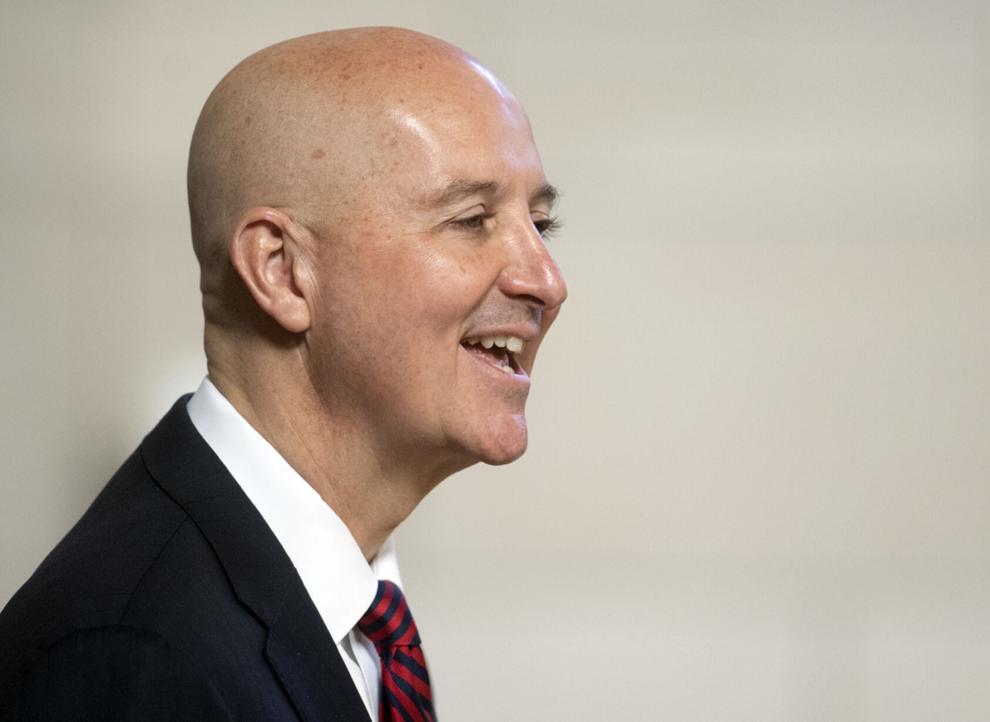 State of the State, 1.13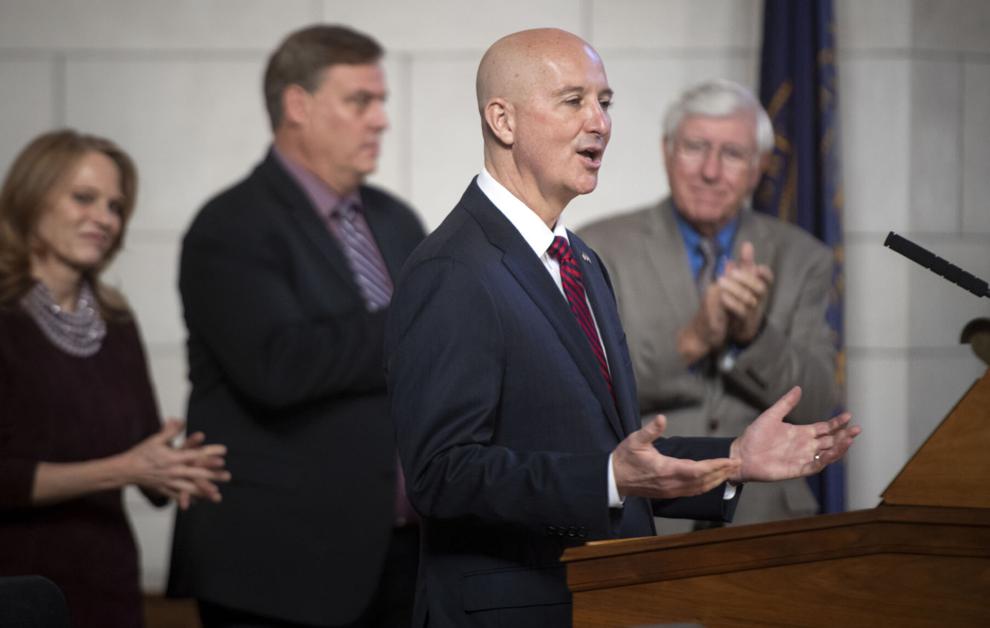 State of the State, 1.13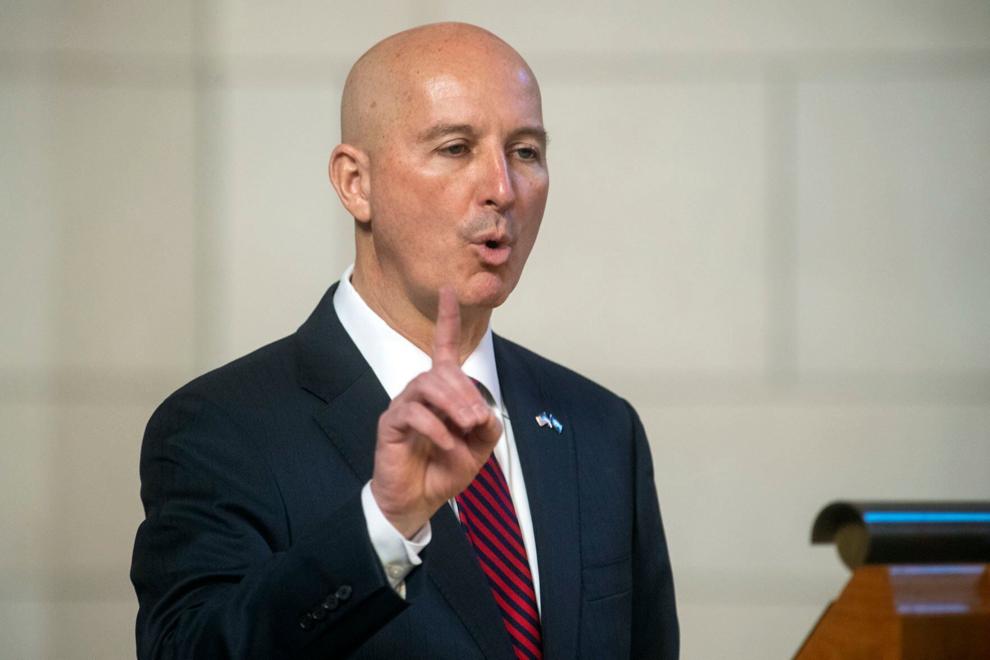 State of the State, 1.13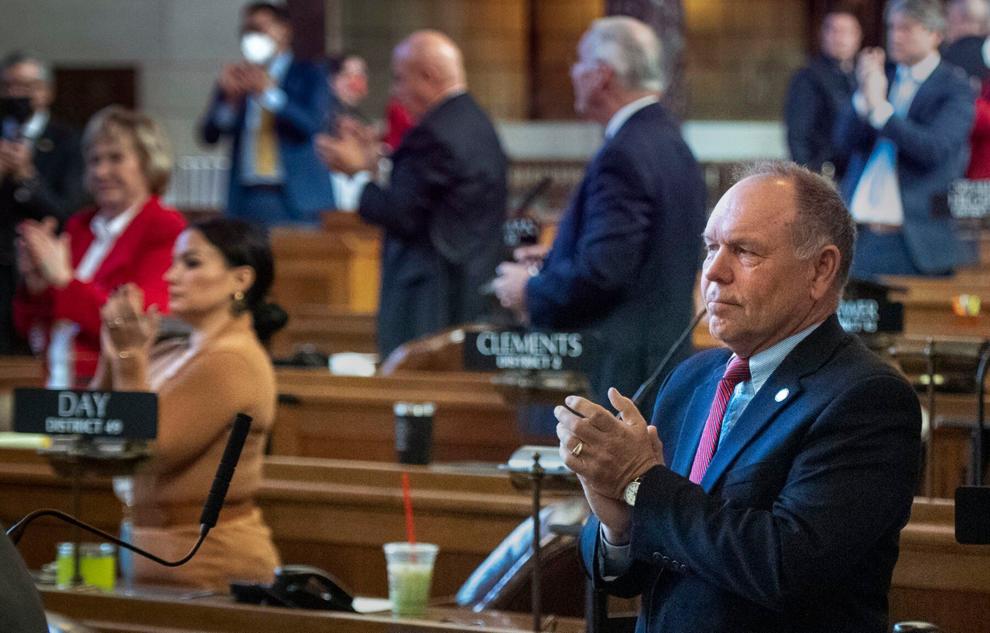 State of the State, 1.13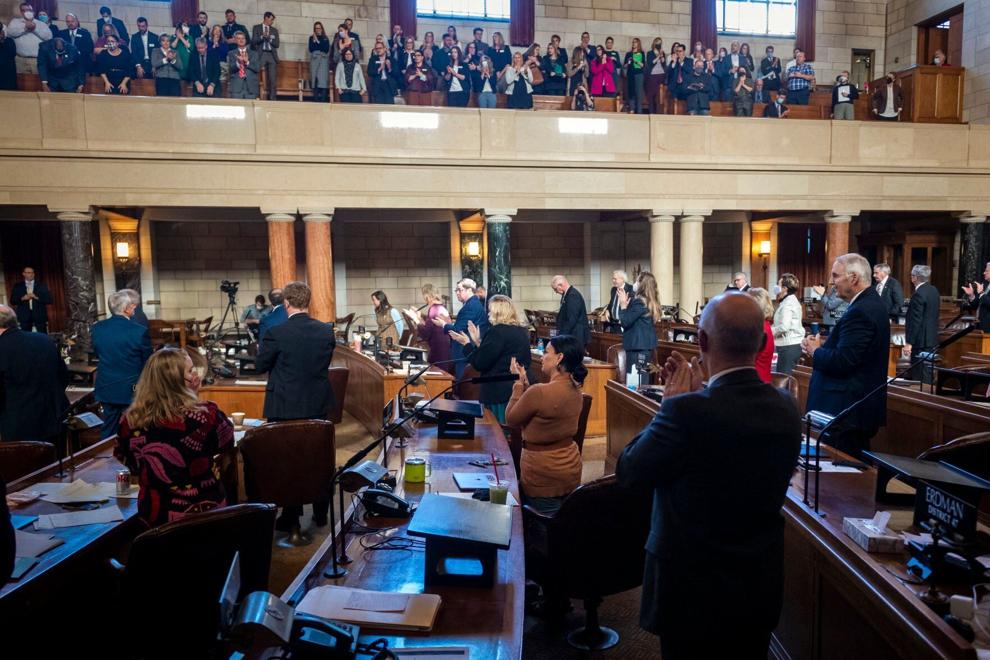 State of the State, 1.13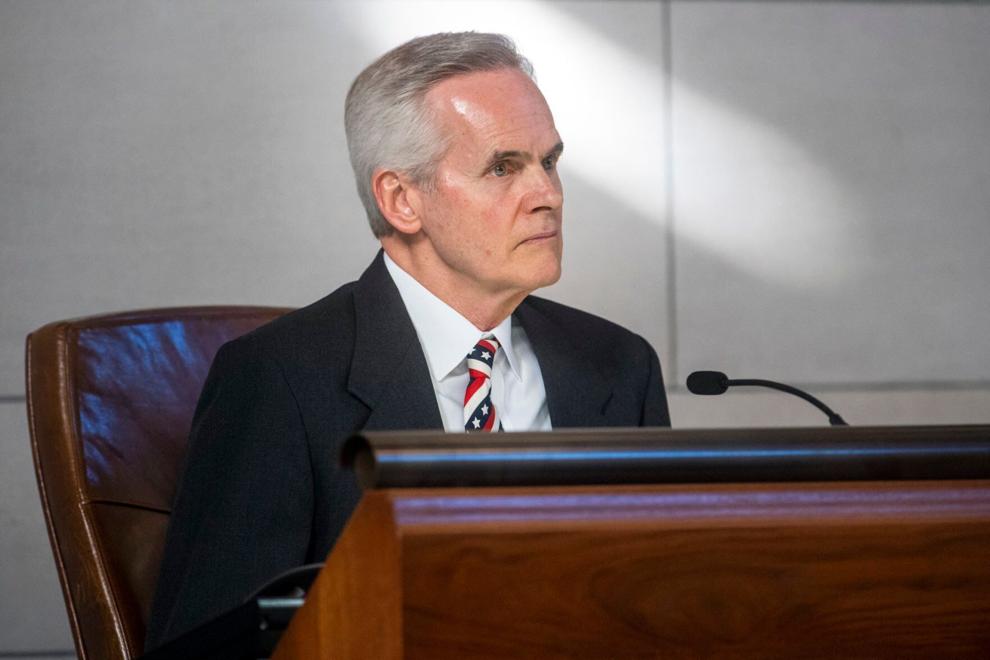 State of the State, 1.13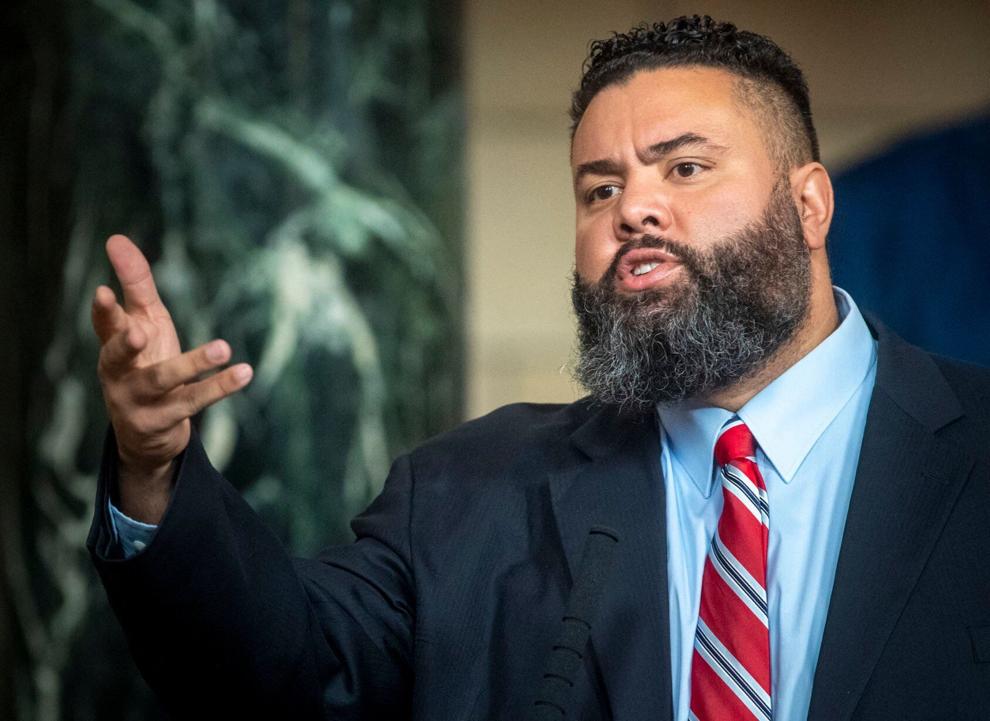 State of the State, 1.13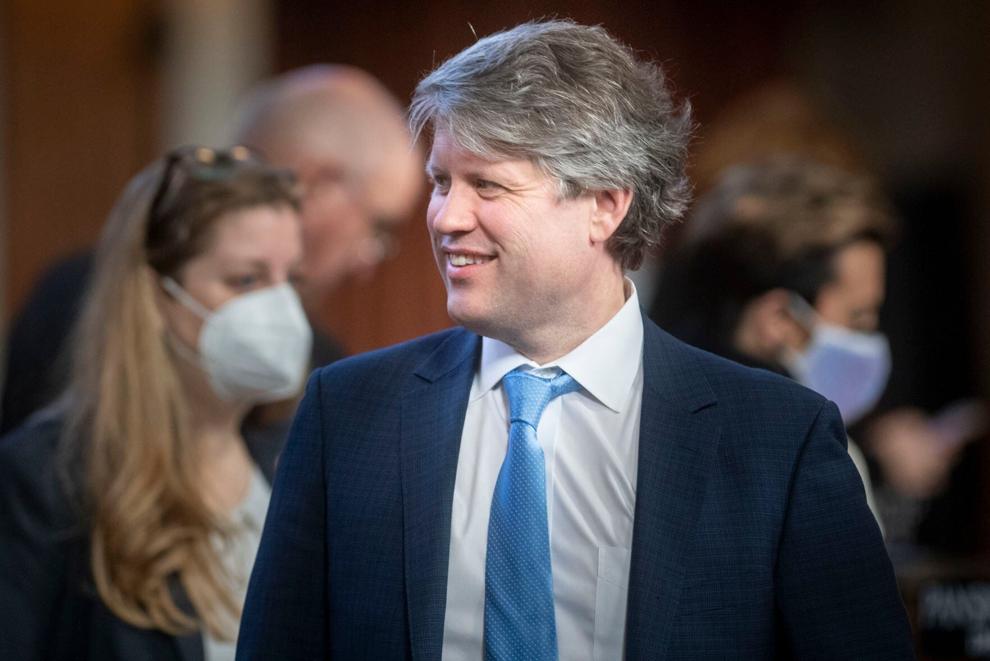 State of the State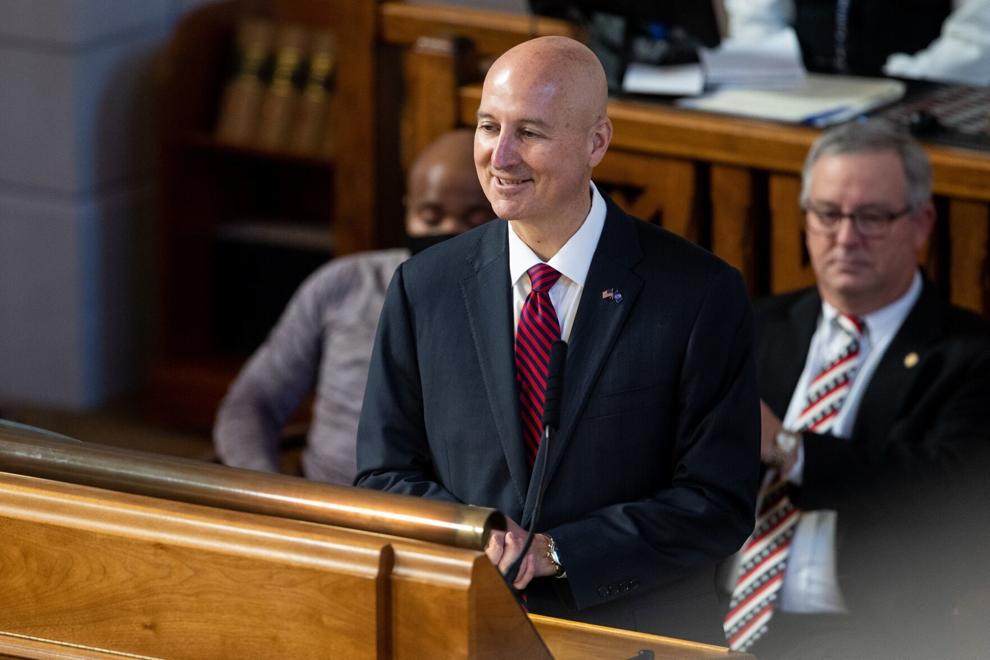 Top quotes from Gov. Ricketts' state of the state address
5 key spending priorities for Gov. Pete Ricketts in 2022