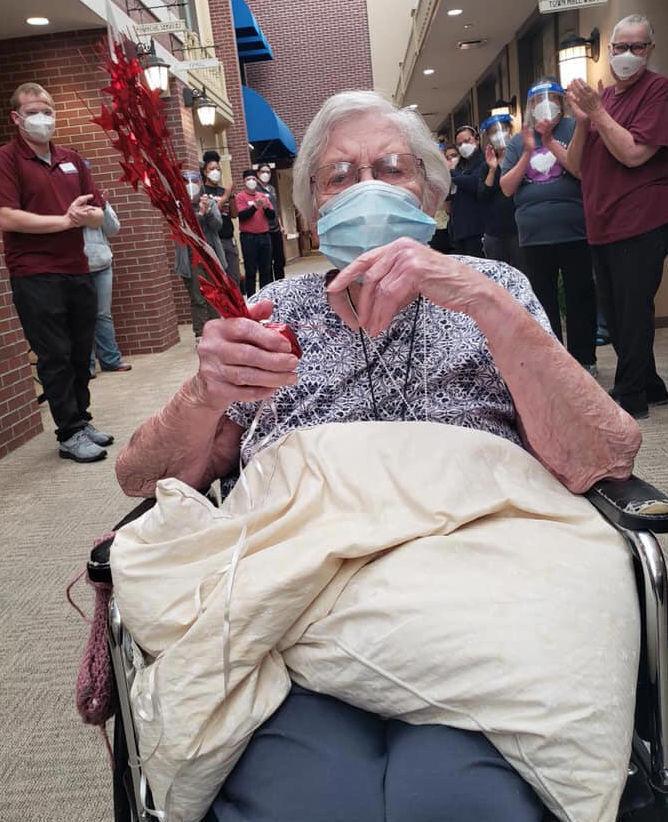 Employees lined the hallway in early December, clapping and cheering as my 94-year-old mother, Jane Koch, returned to her room in the long-term care facility where she lived. 
She had been diagnosed on Nov. 19 with COVID-19 and placed in the isolation unit at Southlake Village. After three weeks of major ups and downs, including what was thought to be a mini-stroke, our family was relieved to believe she had recovered, at least outwardly.
But within 48 hours, she was in the hospital. Her organs were failing (another result of COVID-19), and there were other medical issues that her body just couldn't overcome. She died Dec. 12.
After nine months of Mom being, in effect, quarantined in the care facility, when the best we could do was a window visit, we were all able to spend the final hours with her at the hospital.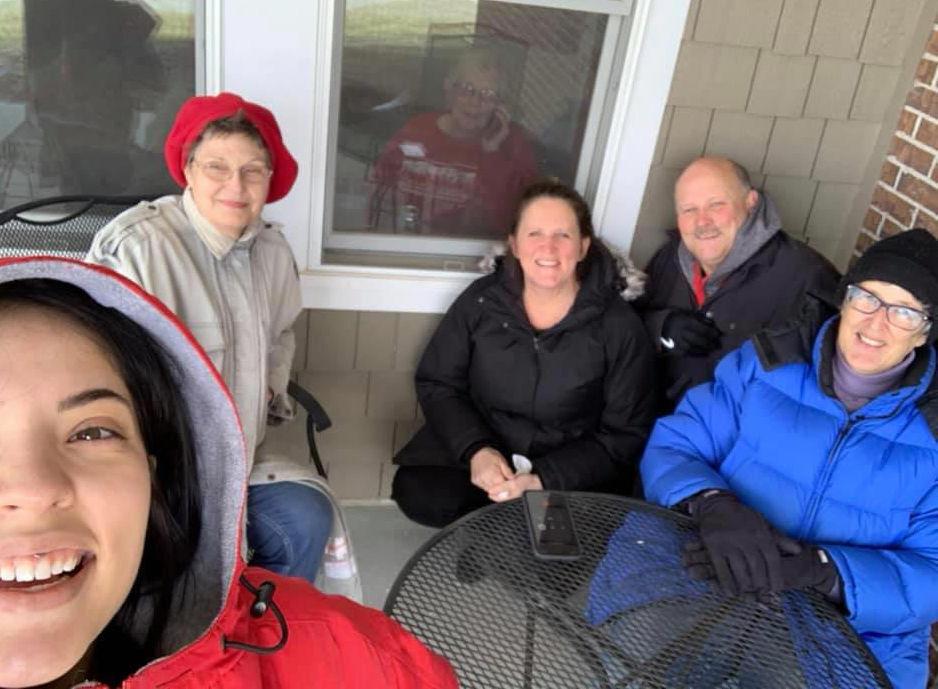 For nine months last year, I spent most of my nights off sitting outside her window at Southlake. I'd bring her fast food for dinner, then we'd talk on the phone for an hour.
Before the pandemic, I'd spend my free evenings with her, doing puzzles, watching CNN or sports — she loved the Huskers, even going to NU football games with me until the stadium steps got too hard for her to navigate. 
She taught us kids to be independent, strong, courteous, respectful and kind. Her pragmatic outlook on life earned her many friends wherever she was living or working. She rarely showed a temper, seeming to always take life in stride.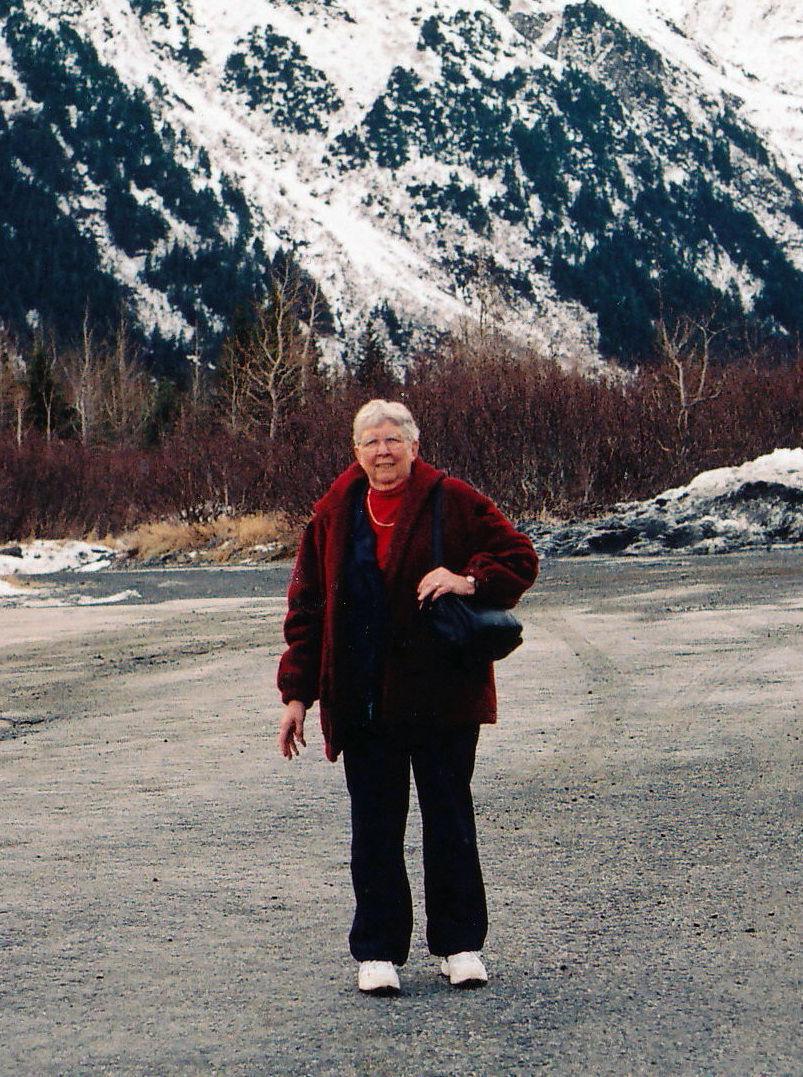 Mom pretty much raised the five of us by herself, since Dad spent six nights a week running Harry's Wonder Bar. She worked there a couple of mornings a week, and we all cleaned the bar every Sunday.
She instilled in four of us (my brother Lee didn't get the bug) her love of roller skating. She met my dad at the rink at 19th and O streets in Lincoln in the early 1950s. Skating was a big part of her life. And when she couldn't skate anymore because of balance problems, she worked at the rinks alongside my younger brother and two younger sisters.
Cooking was not one of mom's big things, but she was known for cookies and candy. She was a whiz at making grandma's two-color fudge and became well-known among the ladies at St. Paul United Methodist Church for her peanut brittle.
Every year, they would ask her to donate some for the annual cookie walk. Even when she didn't have access to a kitchen, she would give my brother Ron money to buy supplies to make peanut brittle for the church.
Mom liked to travel but didn't get much opportunity to do so until we all grew up. She and her 80-plus-year-old mother hauled a motorcycle from Lincoln to South Carolina to my brother Lee. And when Lee and his family lived in France, mom visited them twice.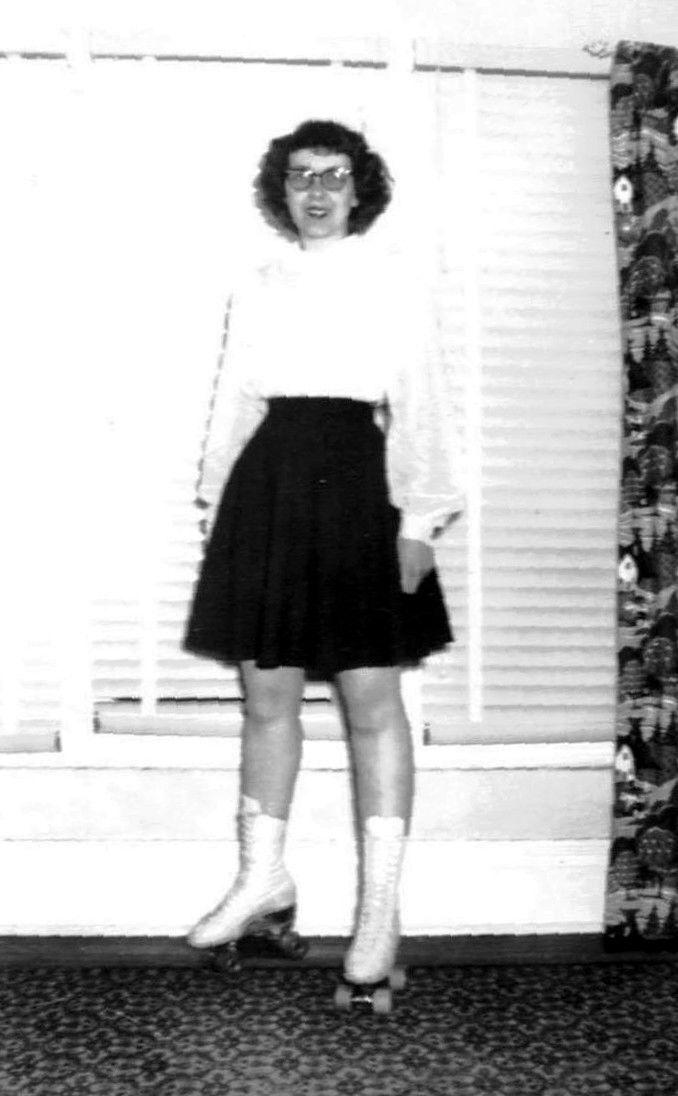 My two sisters, Mom and I used to go to Las Vegas for four days in the spring. While my sisters would gamble, Mom and I would take one-day trips. We went to the Grand Canyon and Hollywood, and one year she and I went to Hoover Dam and took the elevator down into the dam.
Mom grew up on a farm, but as she grew older, she wasn't really comfortable with horses. But that didn't stop her from going to horse shows with me and helping out with my Arabian horses. Through the years, we went to shows all over the Midwest, and even spent a week at the Canadian Nationals.
Mom also joined me in my trips all around North America for horse conventions, including Anchorage, Alaska, and Vancouver.  
She also liked to visit local places, including Lauritzen Gardens in Omaha and Sunken Gardens in Lincoln. She couldn't wait to see my photos from our numerous visits every year. I'll never be able to visit there without remembering Mom.
Truly, she was more than just my mom. She was my best friend, my confidante, my sounding board and my horse show and travel companion. She was always there, just like a mother should be.
Julie Koch has been a Journal Star copy editor since 1980. You can reach her at 402-473-7491 or jkoch@journalstar.com.