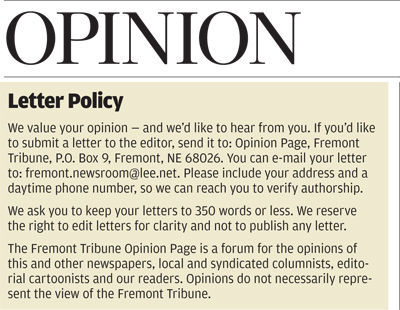 I feel compelled to provide some accurate information about the Medical Marijuana Ballot Initiative currently underway in our state.
Contrary to what you are being led to believe, this is a largely, almost exclusively, volunteer effort to make medical cannabis products available to residents with medical conditions as diagnosed and prescribed by a physician or a nurse practitioner. These products have been proven to be a safe and effective treatment for a wide variety of medical issues our citizens suffer from. Included in these issues are migraines, tremors, seizures, pain from arthritis, pain and side effect management for cancer patients, PTSD, the list is long and gets longer every day.
Please understand I am not touting this as a 100% cure for everything but it is a significant help for a vast number of people suffering with these and other medical issues. I can personally attest to seeing a migraine sufferer go from a few episodes a week to less than one a month with cannabis therapy a couple of times a week.
You have free articles remaining.
Many of the signatures I have gathered (ranging in ages from 18 to 86) come with a story of someone who does or could benefit greatly from this option. The last polling on the issue I saw showed well over 80% support for a medical marijuana program in Nebraska. The challenge is to get it to the ballot so it can be voted on. I recently heard a political ad air (identified as Paid for by SAM Nebraska) that strongly inferred medical marijuana was highly addictive and the supporters were actually well funded by large tobacco companies trying to get children hooked! Nothing could be further from the truth.
I am very proud of my relationship with NMM. Each story I hear while gathering signatures forges my resolve to do what I can to get this to a vote. I don't know what the motivation for our Governor or other organizations against this is, but it is certainly not the best interest of Nebraskans. Accurate information can be found at the Nebraskans for Medical Marijuana website and Facebook page.
Volunteer Dodge County Coordinator, Nebraskans for Medical Marijuana