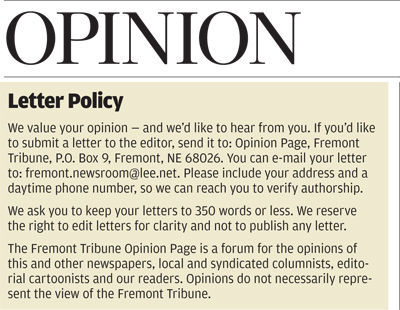 Has anyone been paying attention to the City Council meetings lately? Finally, there is a light being shown into the abyss when it comes to standing up for the taxpayers of Fremont. The topic of "fiscal responsibility" made its way into discussion at the last council meeting regarding the Fremont Technology Park; currently known as the Fremont Business Park.
Apparently, the city paid around a $1M premium to purchase blighted and substandard property that had been previously privately acquired for just $600k. After paying $1.6M to buy the Tech Park property, which has 80 lots, the city then apparently committed about $2M-$2.5M of inflation-impacted LB 840 taxpayer funds in order to pay for the Park's infrastructure costs. This $32k per lot expenditure for streets, sewers, gas, water, electrical, etc. put the cost of the 80 lots at about $50k per lot. To be fair, the state provided the city about $900k, or about $12k per lot, toward the purchase of the overpriced blighted property, with a 31 job economic development contingency.
Here's where fiscal "Irresponsibility" really starts to show up. The city-side negotiator offered a contract with a sales price of just $32K per lot, with an additional provision/gift to the buyer that reduces that price to $20k per lot if each acre purchased contributed 1 job toward the 31 job requirement contingency. Selling lots that cost about $50k for $20k would drive most developers out of business in a hurry. But since the city's taxpayers have deep pockets and are funding the loss, it's perceived as a good deal.
In my humble opinion, the city-side negotiator needs a refresher course on cost recovery and prudent handling of city funds. Development of this property should not require citizens to fund a 60% loss or to subsidize these property purchases. I'm not aware that anyone can buy an acre of residential property, let alone an acre of commercial property in this town for a mere $20k.
Kudos to the councilmember that had the courage to bring this to light; those responsible need to be held accountable.