NORTH BEND -- Graduation losses have opened up some playing opportunities for the North Bend girls' basketball team.
The Tigers, who graduated the likes of Brooke Fredrickson and Kristin Lux off of their 18-5 team last winter, will look for some other players to play key roles this season.
"I think with all of the experience that headed out the door from last year there are a lot of chances for some new people to play," North Bend coach Aaron Sterup said. "We've discussed that it their individual responsibility to set themselves apart from the others and I think some of them have looked at it as a grand opportunity. I think as a coach it makes it a heck of a lot easier to motivate kids to get better when they see those type of opportunities."
Lauren Emanuel, a 6-foot-1 junior wing, is the only returning starter. She averaged 10.1 points, 8.3 rebounds and 1.4 assists per game as a sophomore. Megan Ortmeier, a 5-9 junior guard, also saw significant minutes. She averaged 5.3 points and 3.8 rebounds last season.
"We didn't really have to rely on them to score points," Sterup said. "They were probably more role players in a lot of ways, but this year that won't be the case. We'll expect them to be aggressive and help us more offensively."
That doesn't mean that the scoring burden will fall smack on the two veterans.
"I think we'll have more balanced scoring options than we had last year," Sterup said. "Last year we relied on two or three people to do the bulk of the scoring. I think we'll have more balance this year, but those two will have to lead the way until the others get their feet under them and get some experience."
Faith Taylor, a 5-9 post, lettered as a junior.
"Faith played some last year and is probably our only returning real inside presence," Sterup said.
Cierra Kluthe, a 5-9 sophomore wing, was hindered by an injury last season, but is fully healed for 2018-19.
"She played some last year, but she is getting herself back into basketball shape," the coach said. "She can do some things for us. She is part of a large number of girls that can help us if they keep improving and show us hey can handle the pressure of (varsity) situations."
Other letterwinnners include: Abby Post, a 5-8 junior wing; Hannah Williams, a 5-7 sophomore guard; and Cami Faltin, a 5-7 senior guard. Sydney Emanuel, a 5-8 freshman guard, could also see some playing time.
Sterup believes there is talent on the roster, but a lot of it is unproven.
"We just have two or three that have much game experience and the rest played every now and then," he said. "That will hurt us a little bit, but on the other hand these girls have been waiting their turn so I think we have some players that are really hungry. They want to show that the success we've had the last two years wasn't just based on a few people."
The Tigers have traditionally been one of the best defensive teams in the area. Sterup has relied on a stingy man-to-man half-court defense for success. That philosophy, however, may get altered this winter.
"We are fairly athletic and quick," he said. "Instead of sitting back and playing a half-court defense, we may have to extend our defense a bit and you'll probably see a lot more zone from us this year. We haven't played that much, but we'll do it more because of the personnel we have and our lack of size."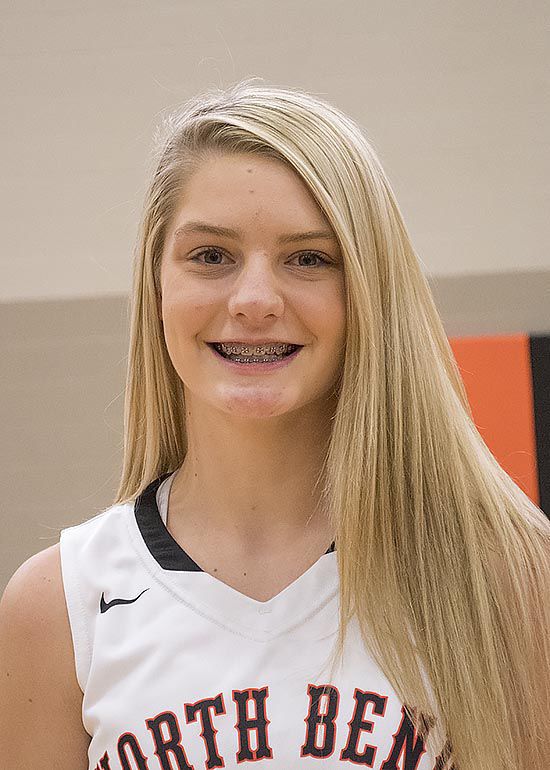 Sterup expects the East Husker Conference to be challenging again with teams like Oakland-Craig and Stanton involved.
"I think our conference tournament will be one of the better ones out there just because there are so many teams with good players in it," he said.
The Tigers host Twin River on Thursday before traveling to Class B Seward on Saturday.
"Our schedule, in general, is really rough," Sterup said. "I have a feeling that at the end of the year our record probably won't be indicative of our success and how good we really are just because of how tough that schedule is."