Crop dusters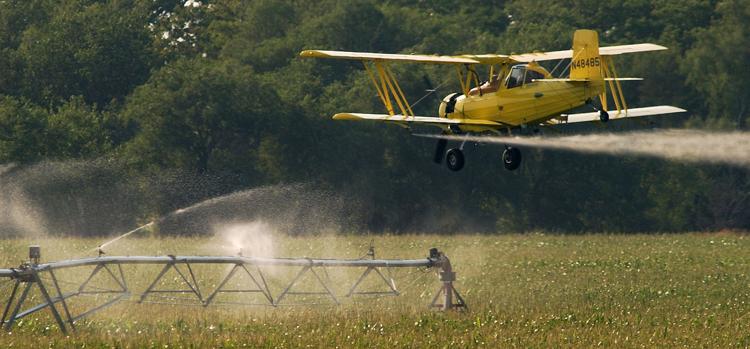 Crop dusters come every summer and set up operations at Fremont Municipal Airport and move out in the fall.
There are roughly 65 crop spraying services companies in Nebraska.
A single crop dusting plan can cover 30 to 40 farms in a day or about 3,000 acres.
Civil Air Patrol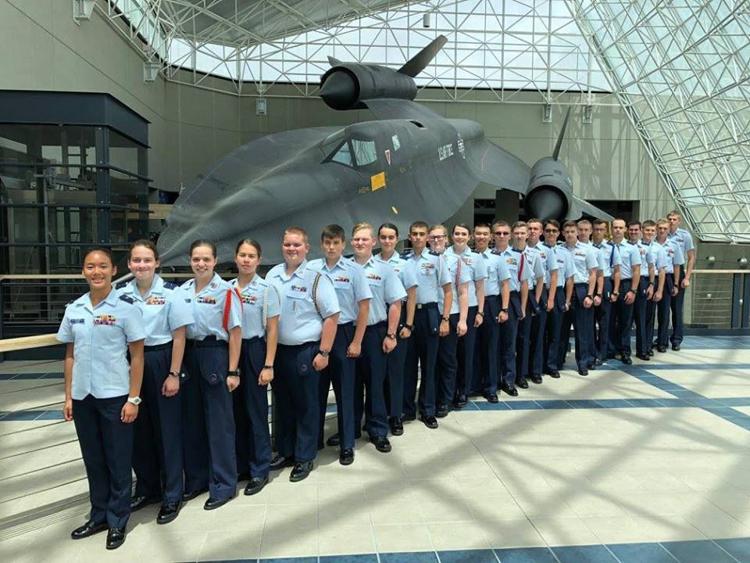 The Civil Air Patrol (CAP) leases an older building, listed on the National Register of Historic Places.
For two weeks every summer, Fremont plays host to the Civil Air Patrol's National Flight Academy, where 16 to 20 year olds interested in flying can work on notching their first 10 hours of flight experience. 
The cadets stay at Midland University for the duration of the program, spending each day out at the airport learning the basics of flying and taking off, and spending the evenings attending courses taught on the ground.
Last summer, cadets came from California, New Hampshire, Louisiana, Nebraska and other states.
Rotary Fly-in Breakfast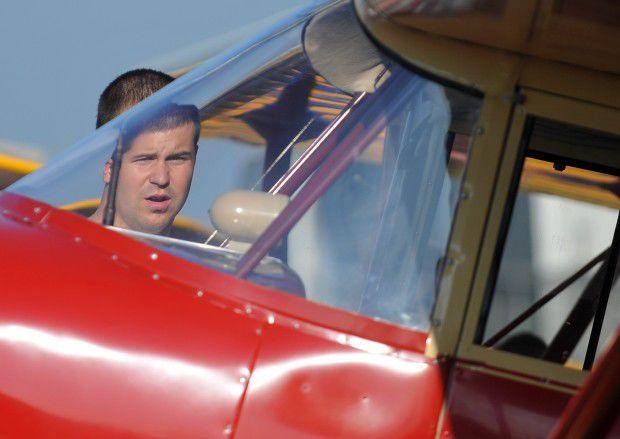 The annual fly-in breakfast is one of the Fremont Rotary Club's biggest fundraisers of the year.
Money raised goes to the Rotary Club's philanthropic efforts—including supporting teams at the YMCA, scholarships, a teacher of the year award, construction of Rotary Park at Fifth and K streets, Splash Station, TeamMates, Cornhusker Girls State, the Fremont Cadet Squadron and Books for Babies. The club has also supported the clock project, Opera House, Habitat for Humanity, Crisis Center, Care Corp sand United Way, among others.
The event features about 12 airplanes every year. Along with local planes, the event also features pilots flying in from all over the state forming a display of commercial, recreational and vintage aircraft.
July Fourth fireworks show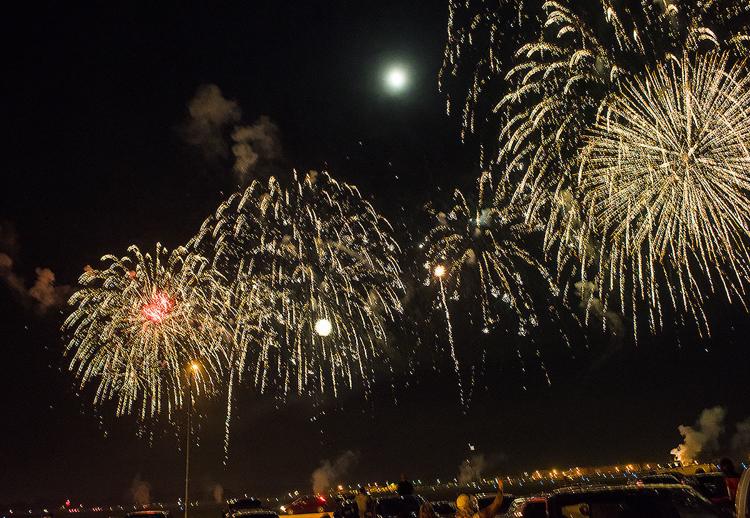 The fireworks display has had guests fill all available parking spots in the area around the airport to see the show.
The show can be seen anywhere around the airport, though parking spots often fill up by around 9 p.m. and prime parking spots even earlier.
The show usually lasts anywhere from 18-22 minutes. The vast majority of the show is shot directly from a location at Christensen Field but usually, the last portion of the finale is shot on a 6,000 foot stretch of runway at Fremont Municipal Airport.