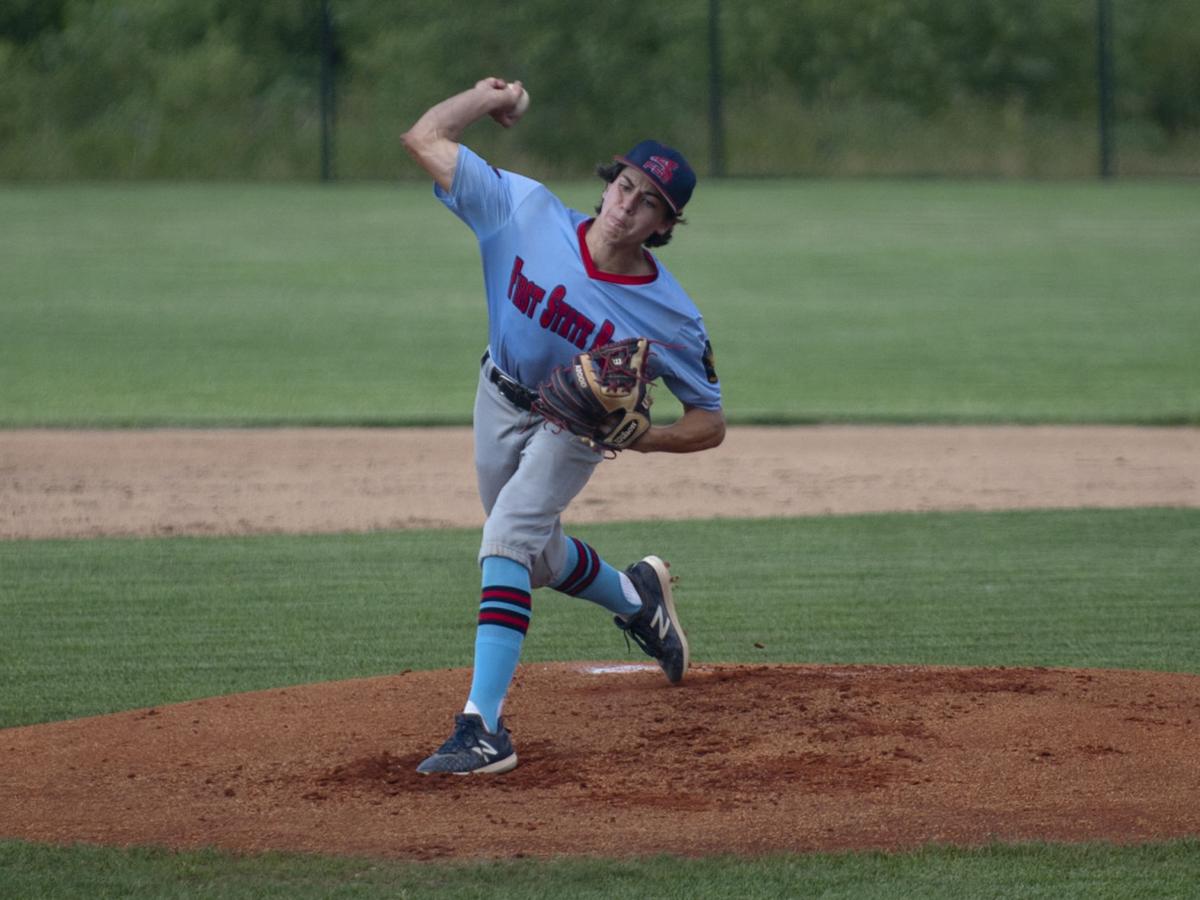 FREMONT – It was not the summer First State Bank Post 20 Seniors envisioned, but with the majority of its players coming back next season, the COVID-19 shorten season could be a springboard for future successes.
"I really do feel like we were a better team at the end of the summer than we were at the start of the summer," First State Bank Post 20 coach Jeff Hayden said. "I think we still have a lot of room for growth.
The FSB Seniors team finished the year with a 10-10 mark while the Juniors tallied 11 wins to 10 losses. The Reserve team went 16-4-1 while winning the Class B West regular season championship and finishing second in the West bracket of the state tournament.
Post 20's seniors also won the shortened Fremont/Gretna World Series 2-1.
For how young our program is top to bottom, to be able to get these guys a chance to get out and play 20 to 25 games was huge, but on top of that, the practice time," Hayden said. "Baseball is similar to other sports and if you don't do it for a year, your skills really diminish."
Of the 40 players in the First State Bank program between the Reserves, Juniors and Seniors, 38 are eligible to play next season.
"We are excited about that, we are excited about our potential future, but we still have a lot of improvement that we can make and I really do think the kids will make it based upon the things that we saw this summer and the growth we've seen this summer," Hayden said.
The youth did mean some growing pains throughout the season, but overall Hayden was pleased with how the team progressed.
"We saw a lot of good things out of our guys pitching-wise and defensively," Hayden said. "I think that is going to be a strong suit for us going forward," Hayden said. "Offensively, we did get better too, but we were learning what it takes to win at that varsity level."
Hayden added that summer was a learning experience for himself as a coach as well.
"As a coach, I learned how I can coach this group and the different offensive strategies and philosophies that we have to have at the plate to be successful," the coach said. "
The two graduating seniors for First State Bank are starters Spencer Sorensen and Quinten Rudder.
"We were so lucky to have both those young men for four years," Hayden said. "They were the only two of their class to finish out their four-year journey and that doesn't happen very often. Usually we have senior classes with seven, eight, nine kids. With Spencer and 'Q', it was nice to be able to watch them grow as young men."
Be the first to know
Get local news delivered to your inbox!